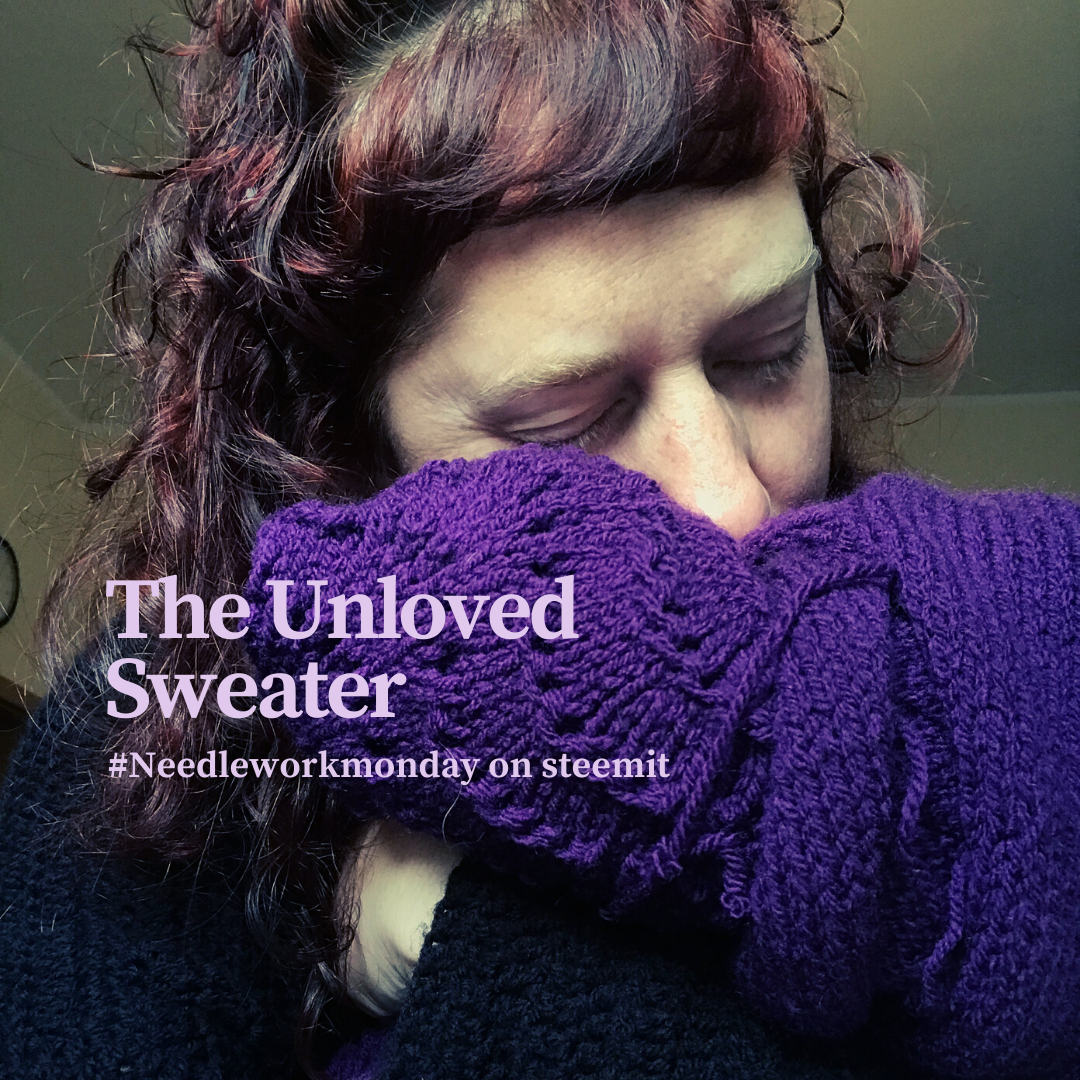 Not much words and knitting this Monday… I have migraines for days and was not very successful in finishing anything. It's not only the misbehaving head, also that I will have a group exhibition on February the 8th and I am still working on some paintings. One fits so well into the #needleworkmonday that I wanted to show it to you. It is called "The sheep are upside down" and I made it with acrylic paint on used cardboard.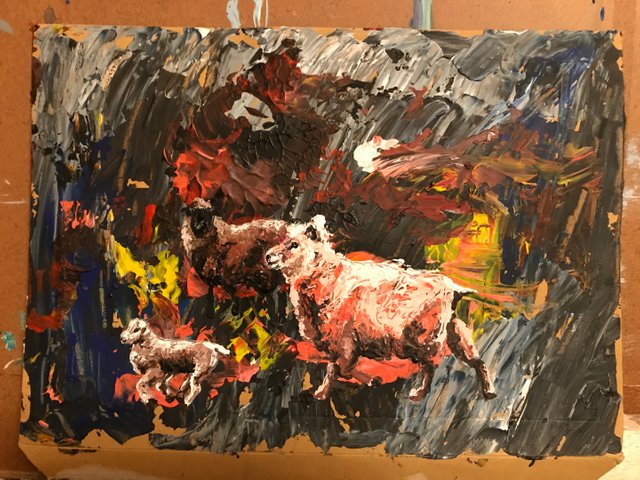 Painting is still on the easel and a bit wet
But back to my #needleworkmonday accomplishments: I sewed a sweater together. That's all. Sigh.
The sweater is from Fibremood and I finished it maaaannnnnnyyyyyyy weeks ago. Since then it is sleeping in the box of shame, as I did not find the motivation to sew it together. And I have a reason for this, although I love the lace pattern on the front and the bishop sleeves.
Several weeks ago, I started to close the shoulder seams and sew the sleeves onto the body, I noticed that the armholes are super small and you remember, I have thick arms. I was so frustrated that I somehow missed this detail. I tried to stretch the upper part of the sleeves while sewing them on, but no… still small. So, the sweater wandered into the box.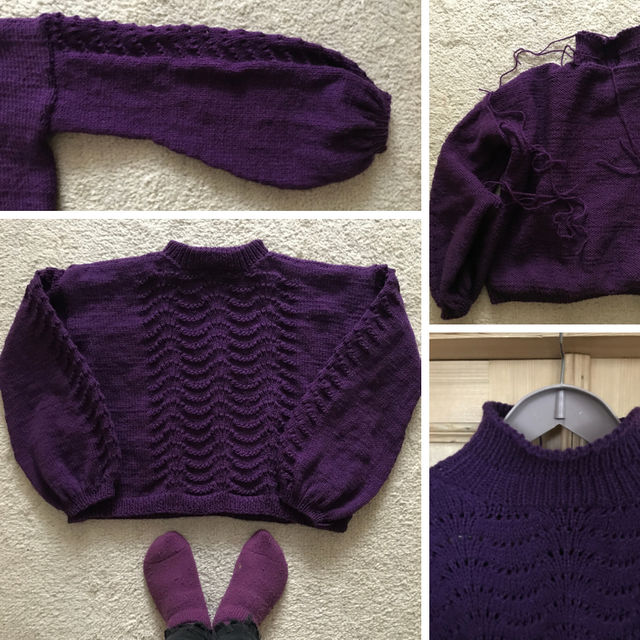 Last Friday, I took heart and again started to sew the sweater together. I now need to decide on the neckline and the yarnends are still unfinished. The pattern called for a mock turtle neck. You can see there is a kind of seam in the middle of the ribbing of the neckline, here the pattern states, you should fold the collar inwards and sew it. I am not sure I like this very thick and short collar. Perhaps I will leave it as it is (although this "seam" is a bit distracting)…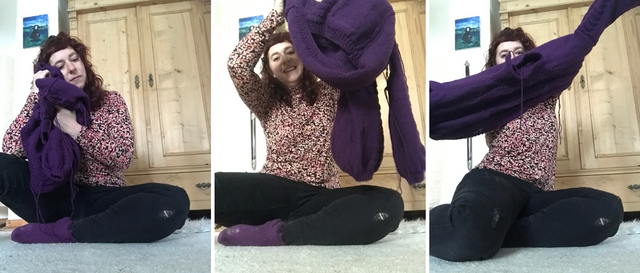 So, I can present you some photos to get an idea of the fit, but the sweater still needs some attention. Perhaps its my aching head or the weather or some other mysterious vibes, but I must admit, I am no longer in love with it.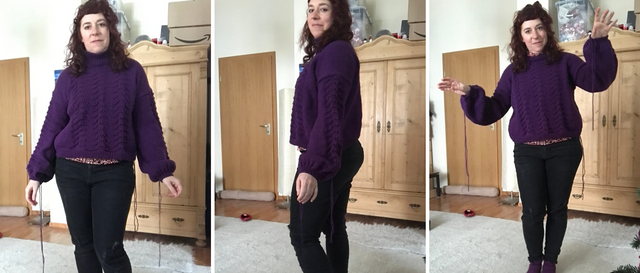 Thank you @crosheille for iniciating and @muscara, @shanibeer, @marblely for hosting the #needleworkmonday. If you want to see more beautiful projects with yarn, fabric and most of all needles, follow @needleworkmonday on steemit. Or even better grab your needles and keyboard and join the #needleworkmonday community. You can read more comments on this post on my steemit blog.