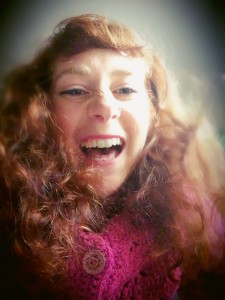 Ich lebe im meinem geliebten Ruhgebiet, zwischen alten Backsteinhäusern, grünen Wiesen, Buchenwäldern und Stahlträgern. Hier verbringe ich Zeit beim Tai Chi, wandere mit meinem Fotoapparat Handy durch die Ruhrauen oder versuche alle Röcke der Welt zu kaufen und zu jedem Rock eine passende Jacke zu häkeln.
Ich arbeite als Choreographin und Dozentin für Yogatherapie. Nach meiner Promotion in Kunstgeschichte habe ich einige Jahre mit Kulturberatung verbracht, um dann zu meiner ersten Liebe dem Yoga zurückzufinden. Ich versuche beständig meine Erfahrung im zeitgenössischen Tanz, den Geisteswissenschaften und Diversity Training zu vereinen, um gemeinsam mit meinen Teilnehmern neue kreative Wege zu finden, das Leben leichter und schöner zu gestalten.
I'm a choreographer and yoga teacher, who loves to crochet, taking photos, do tai chi or walk in the woods with my husband. After my doctor in art history I worked some years as a management consultant, but eventually decided to work with my big love yoga. I combined my experience in dancing and body work with my background in humanities and now train for over 10 years yoga therapists.