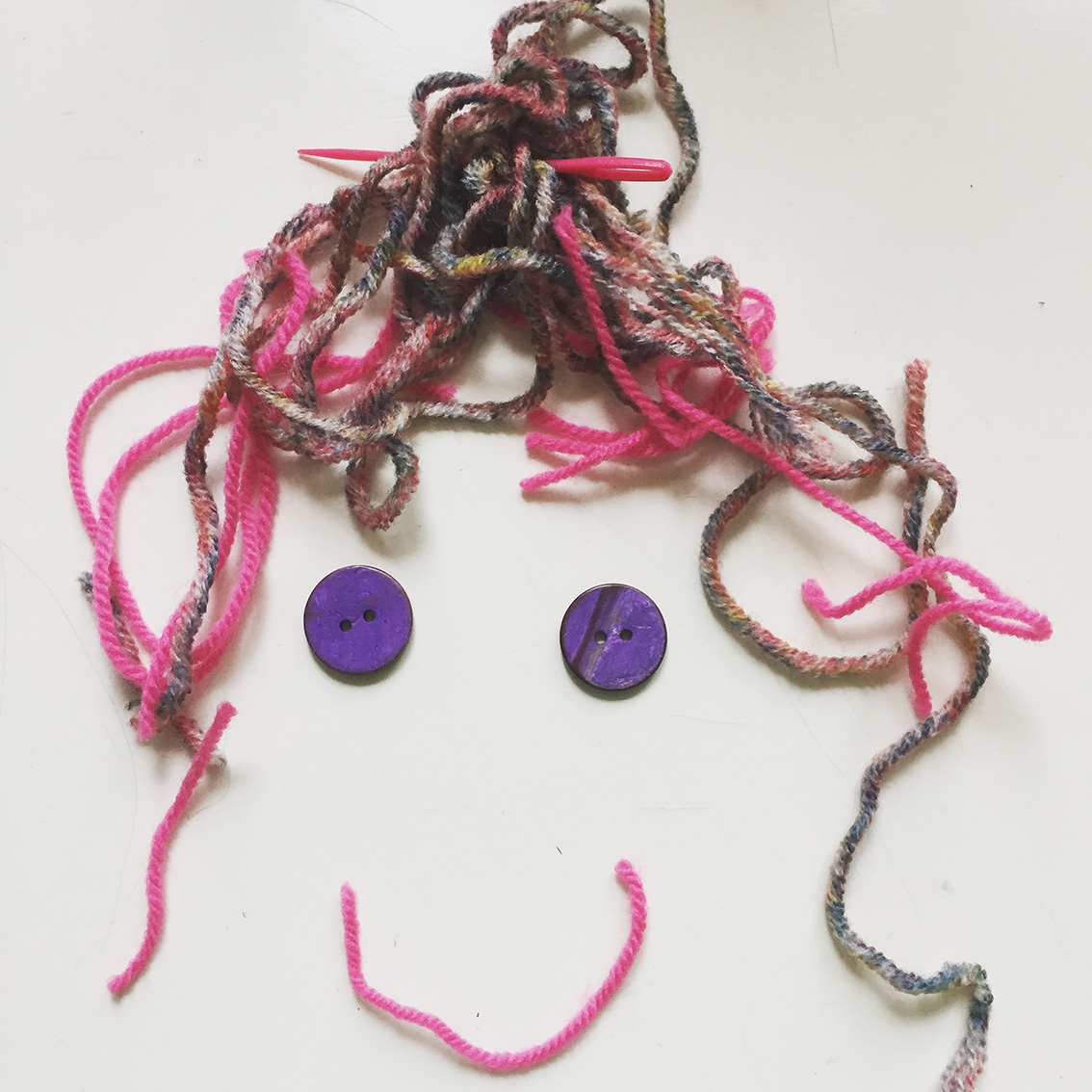 … eigentlich wollte ich einen schönen alliterierenden deutschen Titel für diesen Blogeintrag finden, der sich auf den Namen Bliss and Blisters bezieht. Leider fallen mir gerade keine Synonyme die mit "E" anfangen für Häkeln, Stricken oder Handarbeiten ein, denn Bliss wäre wohl besser mit Erleuchtung zu übersetzen, denn mit heilig. Aber in Reminiszenz an 3HO von Yoga Bhajan, nehm ich halt was mit "H". Vielleicht werde ich ja dann auch wie er Millionär. Reimen tut es sich immerhin.
Heute geht es folglich nicht um Körper Yoga sondern, um kreatives Schaffen. Vor ein paar Jahren hat mir eine Freundin eine wunderschöne selbst gemachte Mütze, Handschuhe und ein kleines Täschchen geschenkt. Passend für meine zarte Seele (ok ich lache auch) in hellem rosa und aus aufwendiger Spitze gefertigt. Ich fand dies alles so schön, dass ich beschlossen habe, meinen Handarbeitshass aufzugeben und häkeln zu lernen, denn ich war mir sicher, es ist gehäkelt. Die Woll- und Häkelabhängigkeit setzte sehr schnell ein – was zu erwarten war- schließlich verbinden sich hier viele meiner Vorlieben: Man kann kreativ arbeiten, ist umgeben von extrem bunten und flauschigen Dingen und gleichzeitig ist es als würde man andauernd shoppen gehen (häkeln geht wirklich schnell). Dummerweise habe ich ziemlich bald gemerkt, dass all die schönen Dinge, die meine Freundin für mich gemacht hat, gestrickt waren… nun ja shit knit happens. Ich bin trotzdem bei meiner ersten Liebe dem Häkeln geblieben und taste mich nach ein paar Jahren nur sehr vorsichtig auch ans Stricken ran, denn Letzteres erscheint mir bis heute gefährlich: Maschen können verloren gehen, es dauert so viel länger als häkeln und man ich kann Fehler nicht gut vertuschen.
Aber egal welche der Techniken man wählt, sie führt mit Sicherheit zur Erleuchtung. Echt!!!!!
(kurzes andächtiges Schweigen)
Und wenn nicht, macht sie, wie auch das Körper Yoga, ein bisschen zufriedener und gesünder. Das schreibt zumindest Betsan Corkhill, Knit for health and wellness in ihrer Studie über Stricken und Gesundheit. Wer schnell ist, kauft das Buch und liest es ganz geschwind. Wer lieber strickt, häkelt oder Yoga macht, wartet ein bisschen ab, bis ich es gelesen habe und hier davon berichte ?