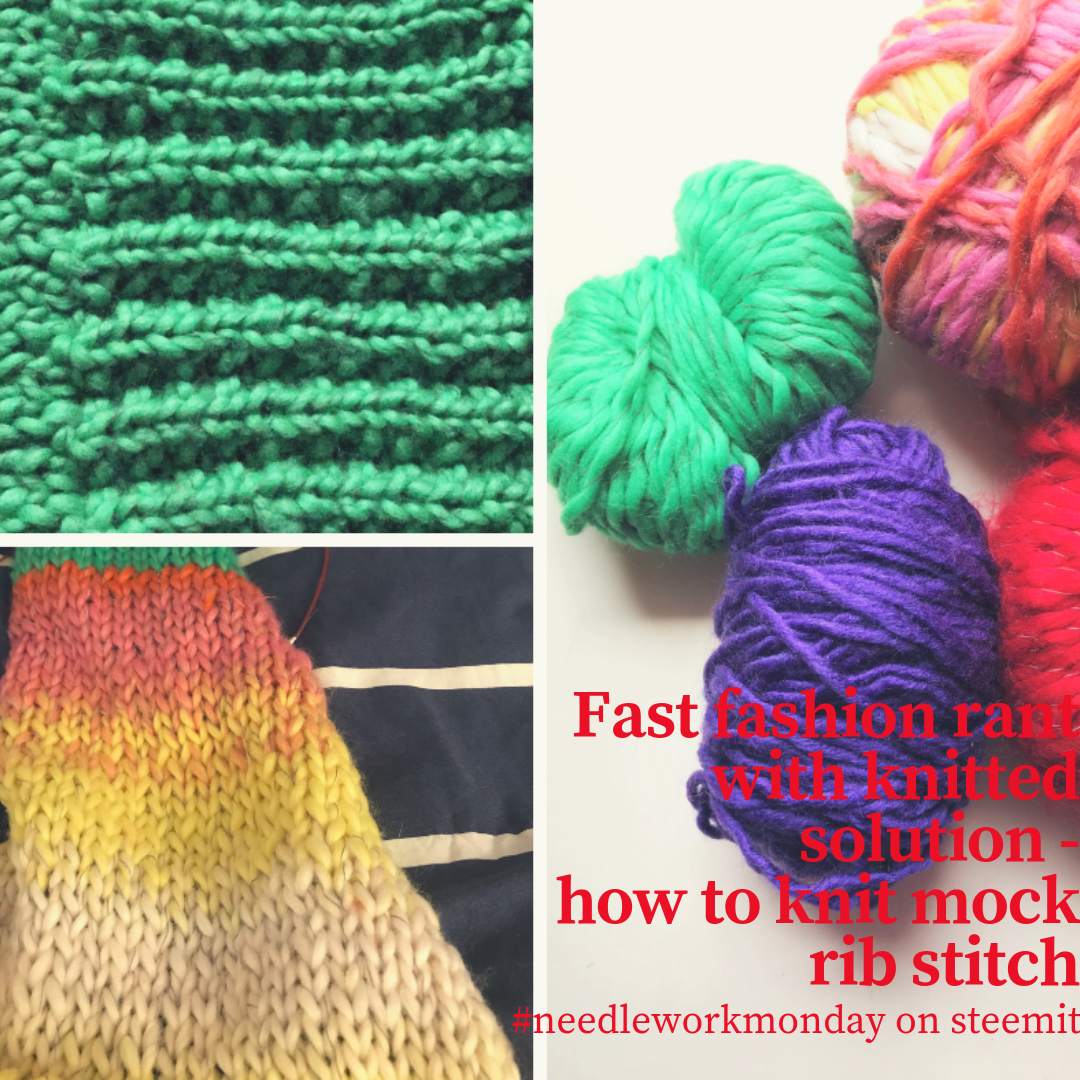 19,95 € Really!!??! If it were knitted, I perhaps could convince myself that it is made with a machine in a big industrial building in less than 5 minutes, but crochet, so cheap!? No way.

You already know from last week that I was in Frankfurt and that after all many museums were closed my feet led me to Zara. And there I found the shawl: a crude mixture in bright yellow with brown and pink and more wild colours. My first reaction was: gaaag! Moreover, as it hung between more shawls in glaring colours, wild patterns and with half-finished seems. After looking transfixed at this color explosion I kind of developed 'shawl Stockholm' (I am referring to the Stockholm syndrome, were the abducted hostages show signs of sympathy towards the perpetrator) – I fell in love with these shawls. And I was even more amazed to see a crocheted shawl beneath these items, which is extraordinary in a fast fashion shop. So, I assumed, this must be a high end, handmade and expensive line of Zara. Not an unreasonable thought, as many fashion shops try to white wash their image by launching sub labels which use recycled or ecological grown materials.
But no. The crochet shawl cost 19,95 €. A shawl of 2,20 m x 20 m. And this shawl must be handmade, as there is no crochet machine as far as I know (only one that can make lace bands or belts). I know that every item of the fast fashion industry is made with sweat and blood of humans, but shame on me, it is easy to forget… But just in this small moment, perhaps because crochet is so dear to me, I was shocked. This shawl is not a one of a kind item made for a small shop, where perhaps a crafter decides to sell under price just once. No, it is a shawl which is sold worldwide in over 2.000 stores. No way I can buy such thing. Sigh….
As I always go equipped with a huge adequate amount of yarn into holidays, I casted on: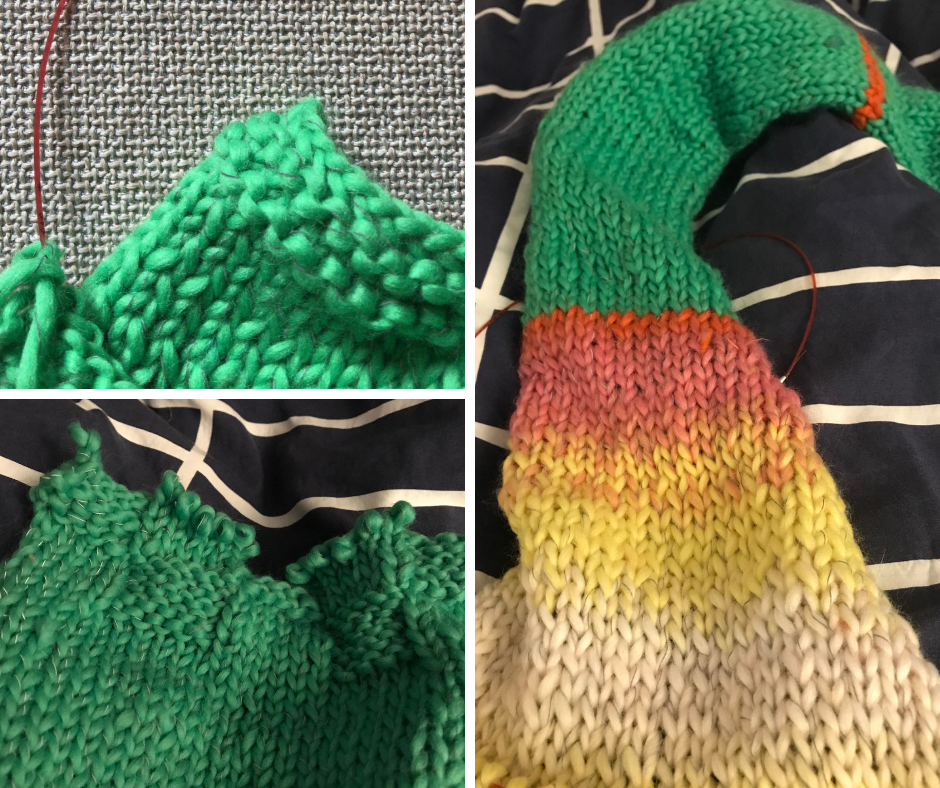 The Strange Thing Shawl
As I wanted to mimic the shawls, I have seen but did not have a big crochet needle with me, I went for the patchworked knitted look. I thought I will use different ill-fitting patterns and some very bright colors together 😀 My first attempt was too small – frogged it. Second attempt had a pattern I disliked – frogged it. Third attempt… lazy me thought 'I will simply knit stockinette, as the colors are exciting enough'. Thought and done…. But I forgot, that stockinette curls at the sides and after knitting about the half shawl, I could no longer pretend it will work and I ripped it: AHHHHHHH!
Back home I decided I wanted to make the brioche stitch, but I was hesitant because I did not have to much of this thick unplied yarn. Back to thinking and grumbling….

Mock English rib stitch
But the epiphany came: Mock English rib stitch (in German falsches Patentmuster) Everyone who is more accomplished in knitting will laugh, as this stitch pattern also eats up yarn. But so be it, I will stick with it.
Row 1: cast on a multiple of 4 +3 and + 2 edge stitches
Row 2: k1, * k3, p1 *, k3, k1
Row 3: k1, k1, p1, * k3, p1 *, k1, k1
Repeat rows 2-3
I am only at the beginning of this new shawl, but I love the super stretchy quality of the mock rib stitch, but it is slow going. Perhaps the shawl will be ready next year… in summer :-DDD
If you want to see more beautiful projects with yarn, fabric and most of all needles, follow @needleworkmonday on steemit. Or even better grab your needles and keyboard and join the #needleworkmonday community. If you want to see all comments for this post you can visit @neumannsalva.