Part two of my sewing adventure with the karlene dress from Fibremood.
I had good tips, I had good will I even had help but look how my Karlene blouse looks now: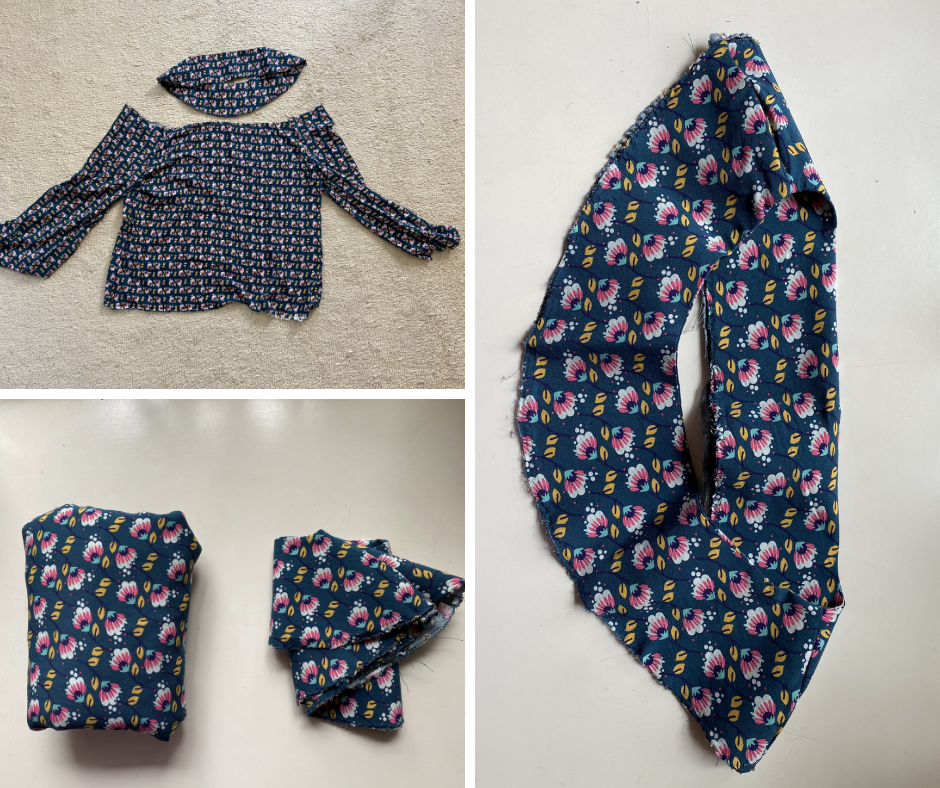 There was no way around ripping. In sewing (other than knitting or crochet) I try to follow the pattern's instructions to a t; no changing out the fabric, modifying the length or width, no short cuts while sewing in sleeves or pockets… oh wait…. Maybe I am wrong, while reading this, I must admit I regularly do this. Ok, so I will rephrase: I behaved in this specific project, I made the Karlene blouse as Fibremood wanted me. This is important as the instructions wanted me to reinforce the yoke and the yokes facing with this gluey interfacing. And I did this… only to read later in several blogs, that these more experienced sewist only reinforced the outer part of the neckline and not both.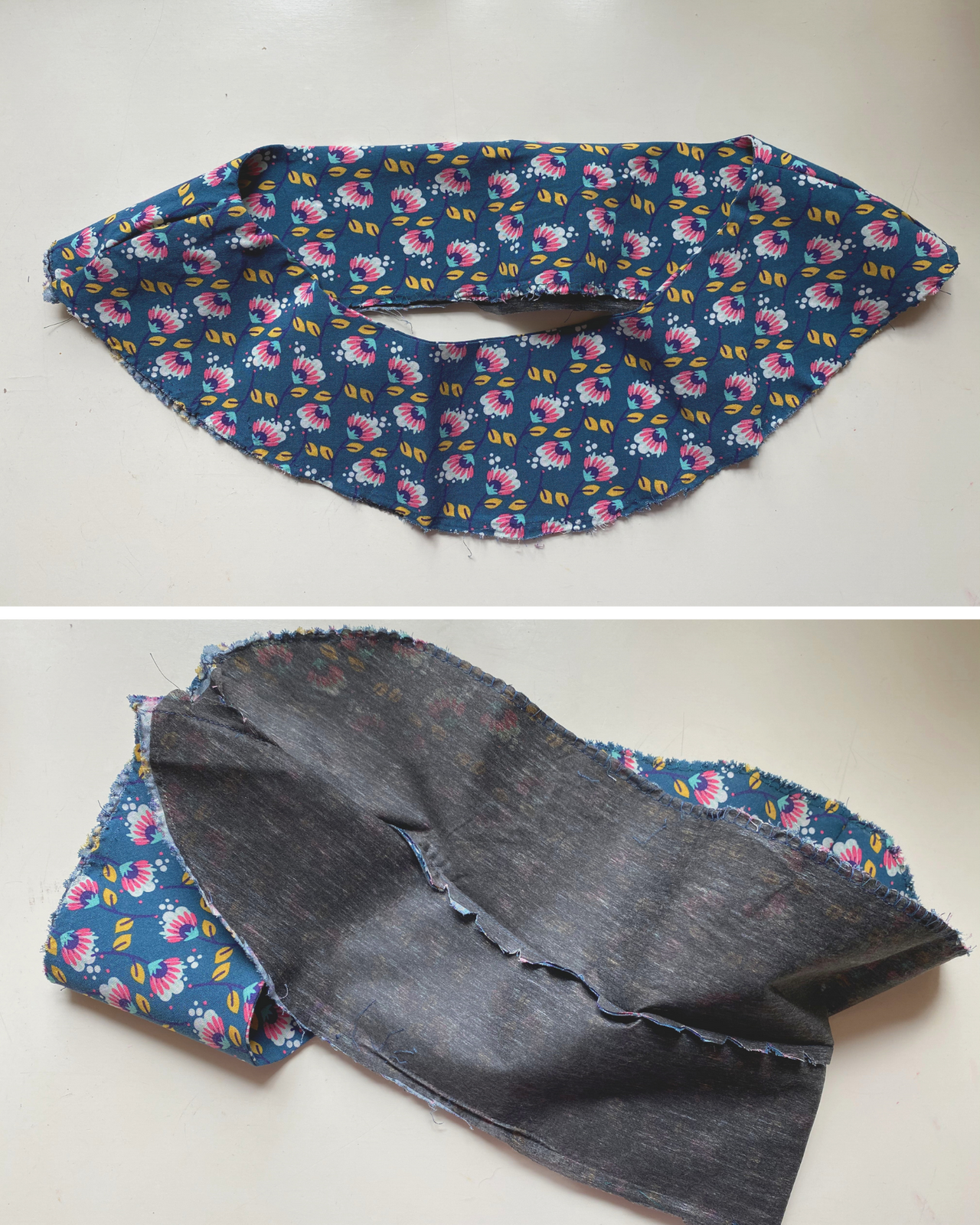 You remember that my problem is the gaping neckline and most ideas on how to change this evolved around shirring or gathering the neckline or in inserting darts. But this was not possible. The whole neckline/yoke is so stiff that every manipulation in form of folds is highly visible and does not lay flat.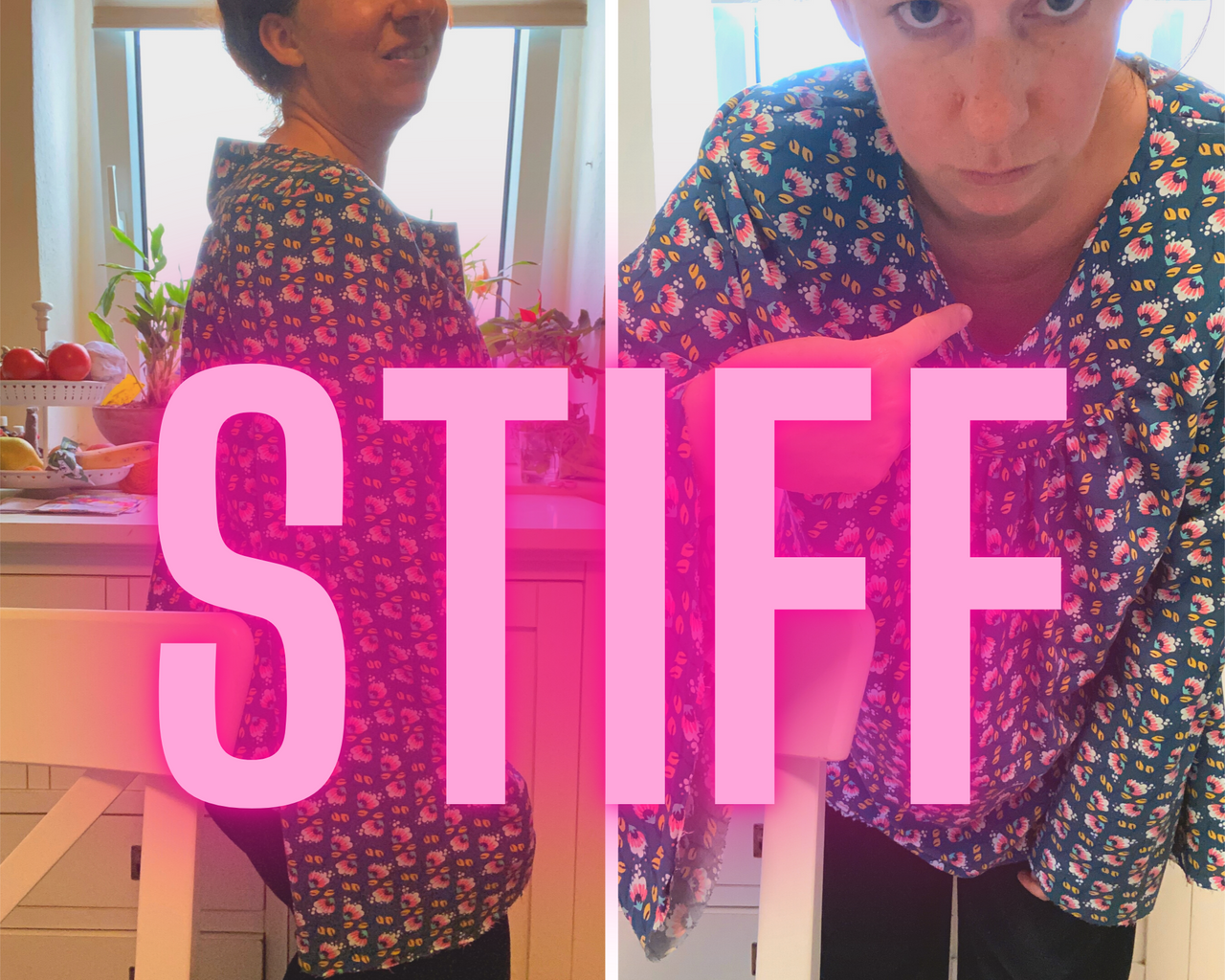 SIGH!
I then hoped, that it would be possible to reopen the yoke at the shoulders and take away a bit of fabric there, but no, not possible. I meticulously had finished the raw edges of the yoke and it's facing together. Great, one time I do it the proper way, the tidiness strikes back.
I had to separate the yoke from the body. And how I hate ripping. It hurts my fingers and my soul.
But while absorbed into my hateful thoughts about sewing and myself, help presented itself in form of a sewing teacher form my favourite fabric store. She spontaneously suggested I should visit her this week, so that she can help me to get this blouse fitting and finished.

So, that's all I can tell you so far on my Karlene journey, but I hope I will have headache free time to visit the sewing teacher and get the blouse done this week (she even has an overlocker ???)
Thank you @crosheille for iniciating and @muscara, @shanibeer, @marblely for hosting the #needleworkmonday. If you want to see more beautiful projects with yarn, fabric and most of all needles, follow @needleworkmonday on hive blog. Or even better grab your needles and keyboard and join the #needleworkmonday community. You can read more comments on this post on my hive blog. 
If this is not enough, you can find my post on Handmade on Tuesday and read even more about knitting and sewing, but beware most posts are in German.