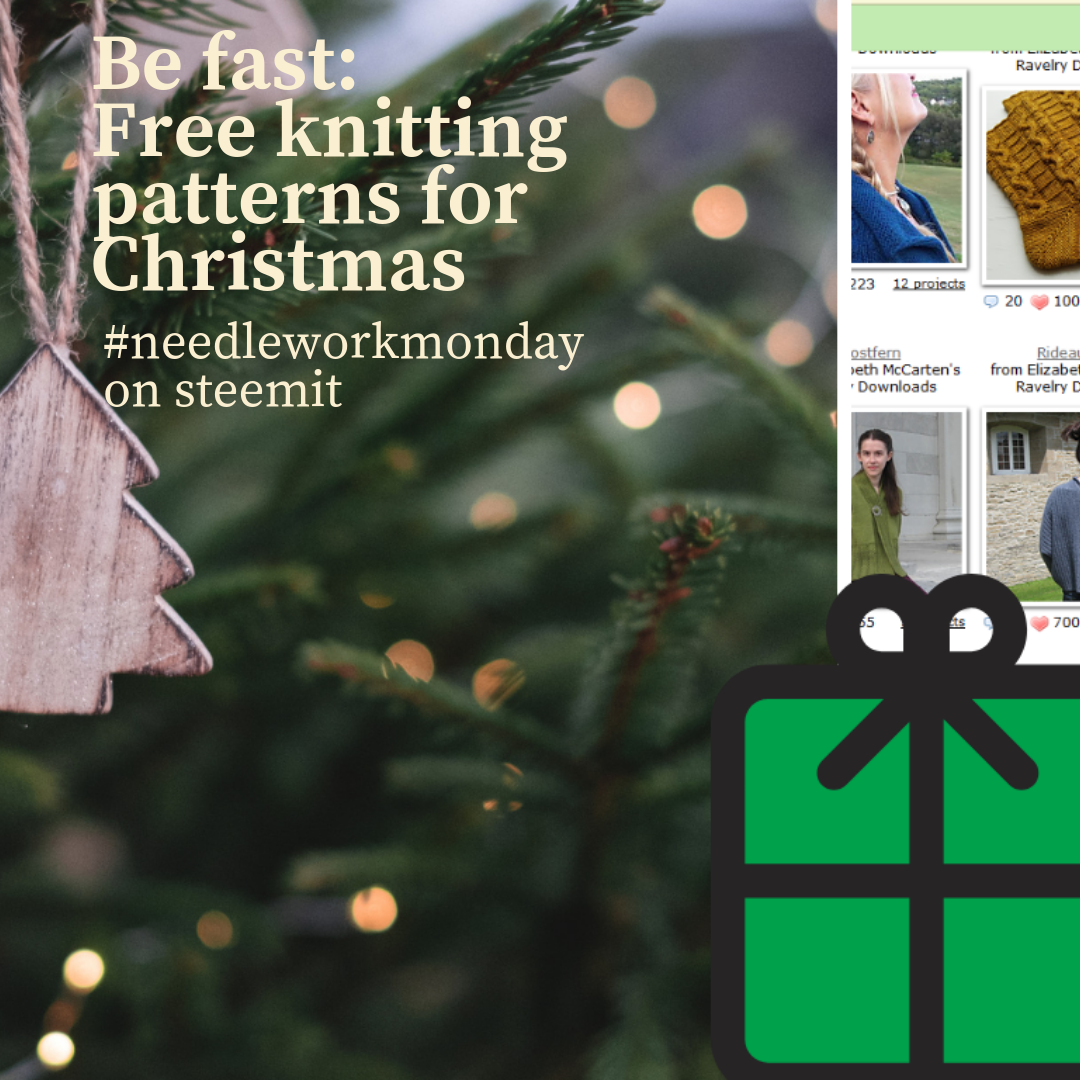 The time has come… I feel I have not shared enough free patterns. I must compete with @cryptocariad's clever tip of the free knitting magazine Knitty, @marblely's wonderful find of expression fiber arts or with @muscara explaining the pattern base of Drops. In my untiring attempt to be admired and loved by absolutely everyone serve the #needleworkmonday community I researched these beautiful opportunities of free or reduced patterns which last up to Christmas.

First the best: Elizabeth McCarten
Elizabeth McCarten designs a classical wardrobe with a broad variety of garments (hat, scarfs, cardigans, sweaters) which are often inspired by historical films and serials. Most designs have a feminine vibe and fit with a lot of ease. She is very fond of Shetland lace which lends her garments in my eyes a wonderful vintage vibe. Although I have still not dared to knit socks, I am highly tempted by her Snakes and Ladder socks
You can find her patterns on ravelry and they are currently for free! If you want to read more about her journey to create a handmade and sustainable wardrobe visit her blog
But to be honest, I did not research this opportunity, but my lovely fiber friend Lisa mentioned it to me 😀 And Lisa is not only a very lovely friend, she also has beautiful paid and free crochet patterns on ravelry. I especially love her free Elven hat which is perfect for the Christmas season.

So on to the next pattern opportunity: Andi Satterlund
Meanwhile you all know I am a bit obsessed with her Miette now Crumb pattern. But to be honest I am obsessed with all her patterns. Ok, perhaps I simply love her and want to transform myself into a look-alike. Yeah… I hear you laughing, as you already have seen photos of me – I would need major surgery.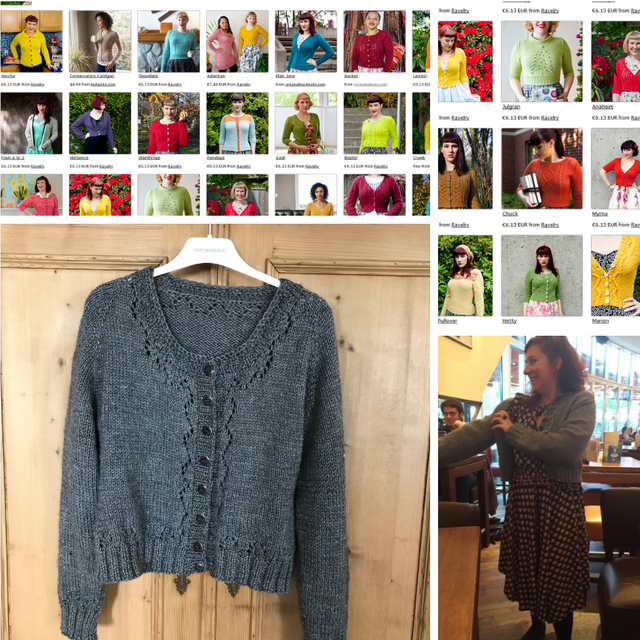 Back to Andi's patterns. Not only has she designed a beautiful new cardigan with her typical tailored and vintage fit (but this time a long cardigan) she also offers to safe 20% on all of her set-in sleeve patterns. But beware this discount only works on December 26th.
I am pondering to participate in her sweater KAL and make the Sorcha cardigan I never participated in a KAl and I am curious how it works (And ask myself if we should initiate something like a knit along on @needleworkmonday ?? I know my handmade outfit challenge is also still open…)
So, I hope I could treat you to some free and beautiful patterns and perhaps you are inspired to choose one of them – if yes, please let me know 😀
If you want to see more beautiful projects with yarn, fabric and most of all needles, follow @needleworkmonday on steemit. Or even better grab your needles and keyboard and join the #needleworkmonday community. If you want to read all the comments to this post visit my steemit blog.