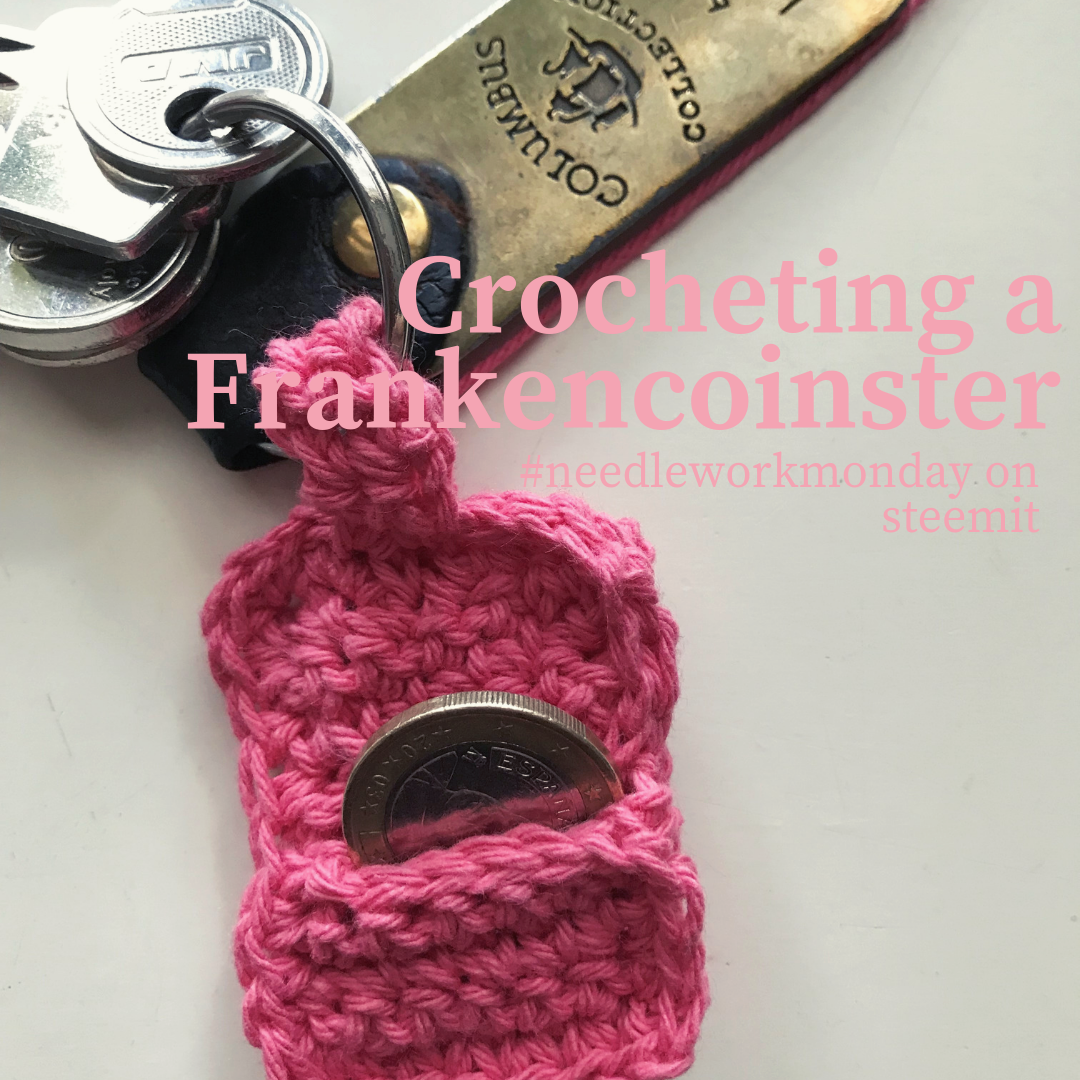 I am afraid… I am afraid that you will notice that I am an imposter, that I am barely able to hold a hook… Because I crocheted a Frankencoinster.
Last week I tried myself at this alleged "relaxing" woven mandala. And it relaxed me so intensely that I needed some sweet balm tee and many good words of my husband to convince me not to burn it to ashes. One week later and again I am trying to craft something that is not a garment…. And I guess I should stop it (or start to wear mandalas and coin-purses). The more likely hypothesis is, I should not craft while having headaches.

Last week @crosheille wrote this beautiful post about the peculiarities of foreign supermarkets and combined this fun read with a tutorial for a coin-keeper. I saw it and I wanted it. Subito:-D
As her tutorial is written in a precise manner, I thought this a nice and easy project while I have intense headache. Yes, you read it, I have migraines… and this is not a good starting point to do anything. I seem to get stupid by them. I say this with a little laugh – but actually it's true. While having a headache I often have problems to find words and to think stringently. Just to take the suspense away: in the end @crosheilles pattern worked out and I now have a cute little coin -purse, so that I do not have to run through the supermarkets with a week's groceries precariously balancing in my arms. And absolutely every mistake I made is my own, not her pattern!!!!
But what happened? Back to the headaches. Sun is shining, and I grabbed some yarn, to bring it with me to the window sill. First mistake. I grabbed some yarn: I didn't think about tension or drape or anything (ok, I thought about the colour – pink ?) So, I ended with this super stiff cotton yarn and a small hook. The cotton yarn is a left over from a bowl I made for friends. And it is so stiff, it can stand on its own and the yarn cuts your fingers bloody while crocheting with it (now I may be exaggerating a tad)
I worked the foundation crochet two times and directly noticed how uneven these stitches look. I also noticed that the yarn split like crazy. And what did I do: nothing. Changing the yarn would have been a wonderful idea. But my migraine brain is too slow to come up with this idea. So, I proceeded.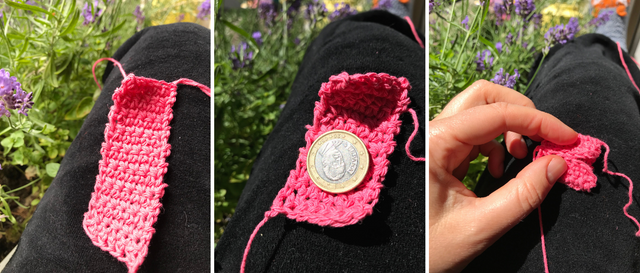 I crocheted on and on and on… only to read the pattern again and noticing that my coin-keeper was much too long (it wasn't ?). So, I ripped back… only to read the pattern another time and look carefully at the photos, which told me my first attempt was ok and I unravelled unnecessarily. Sigh ?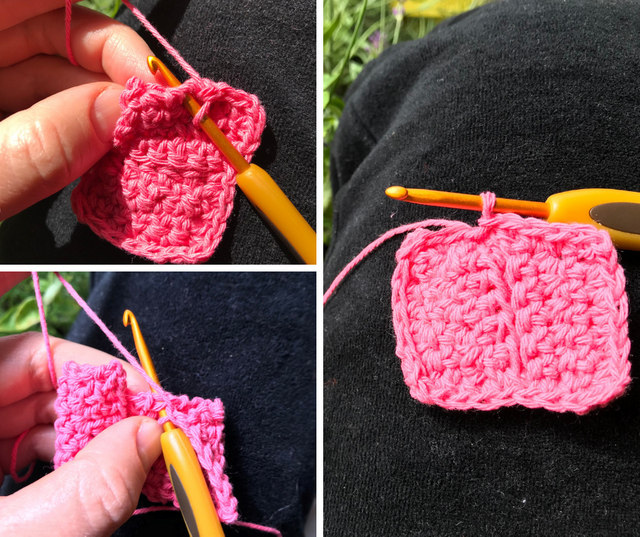 Back on track the next mistake crept into my coin-keeper. (Sometimes I pretend that I am making all these mistakes only to prevent you from making them.) I worked sc completely around the coin-keeper, but I forgot to do the double sc into the corners, which @crosheille specifically mentions in her pattern. Now my Frankencoinster is more rounded than square.
As my head didn't become better and I liked the cute thingy although it looks uneven, I finished with the strap and attached it to my key.
Tada!!!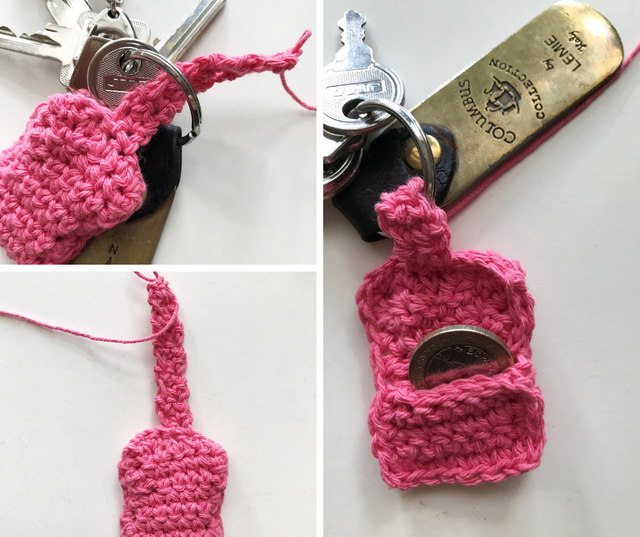 Now I will take pain medication and stop writing this text, because my head still hurts like ?
Thank you @crocheille for this wonderful idea of a coin-keeper and for your pattern.
Thank you @crosheille for iniciating and @muscara, @shanibeer, @marblely for hosting the #needleworkmonday. If you want to see more beautiful projects with yarn, fabric and most of all needles, follow @needleworkmonday on steemit. Or even better grab your needles and keyboard and join the #needleworkmonday community. You can read more comments on this post on my steemit blog.