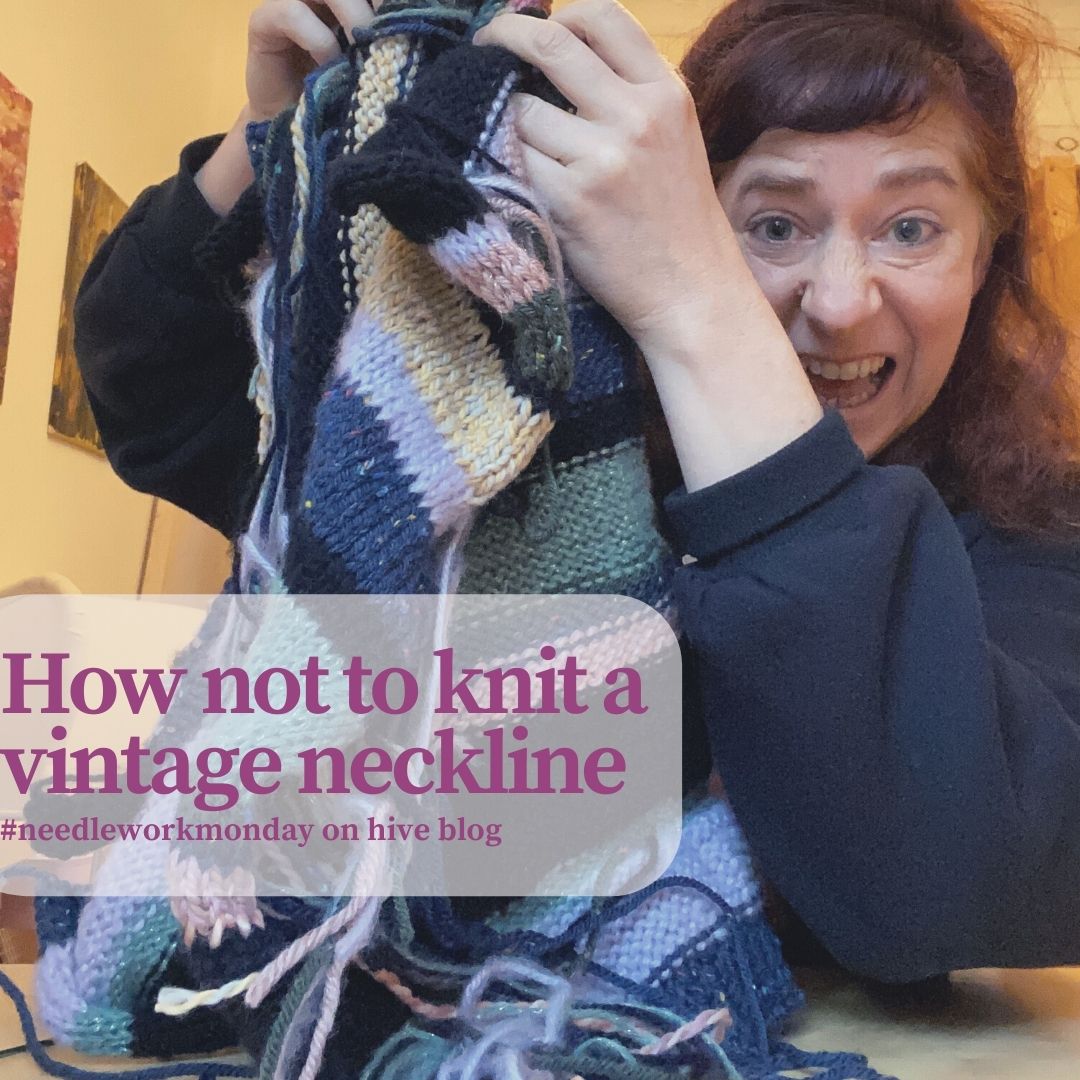 I once read a science fiction short story about a huge mysterious star-mist which was encountered in vicinity of the Milky Way. There happened a lot of exploring, a lot of talking and before the mystery was solved the mist-like field vanished… and with it the intelligence of all humans. This is how I feel today. After some very successful weeks with sewing and preparing my exhibition I ended with a lot of headaches (right now I can feel one building up 🤢) and not much energy intelligence left. I fell back to knitting when I was up and not lying flat in my bed with so much headache that every heartbeat hurt. After years of "headache knitting" I should have learned to not try out new designs with an aching head. But apparently, I did not learn… So, please dear mysterious star-mist, could you come back and make me clever again?
---
You perhaps saw the striped mess of yarn on my title photo and asked yourself what kind of mishap I produced: to clarify this, I wanted to knit a striped sweater with scrap yarn, cropped and with wide sleeves. So far, no problem, but in a state of delusion (ok, I am exaggerating, but I am really angry at myself) I decided to try out a new neckline design, a polo shirt like opening with a small buttonband and a collar.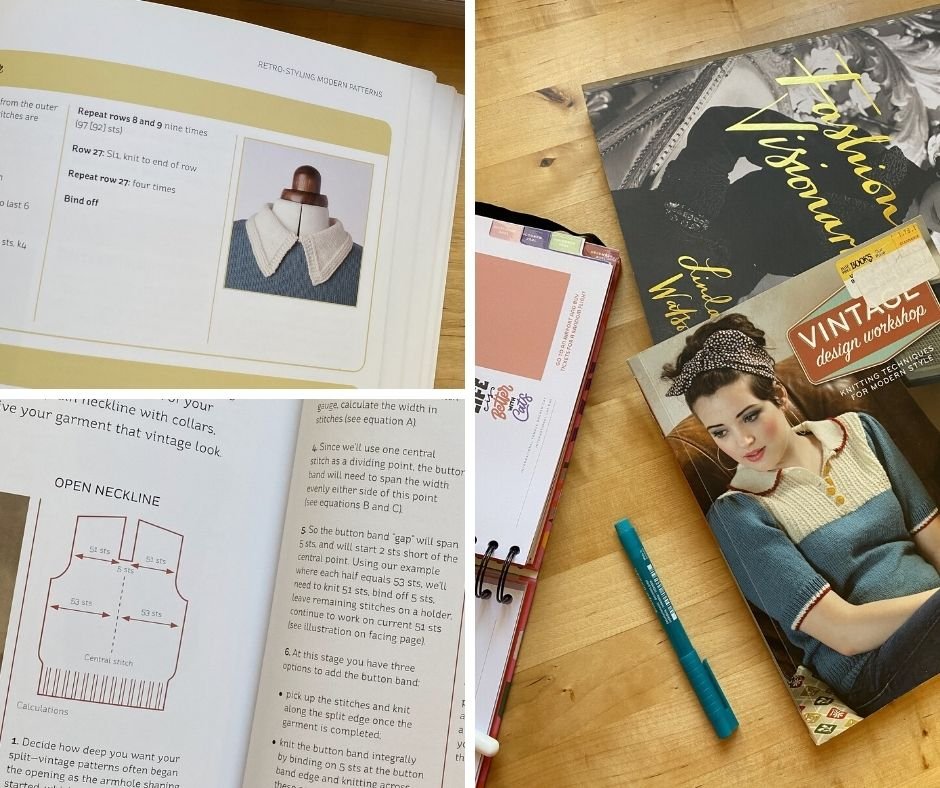 I found this kind of design in a vintage knitting book and directly went to action. I cast of 5 stitches in the middle of the front and knitted joyfully upwards. All finished I took a photo of this lovely front to share it with you (I still did not notice any mistake). I even was motivated to sew it up immediately and this was the moment of revelation… I had only knitted a slit for the buttonband but not the actual neckline. This sweater could only fit a person with a head circumference of max 20 cm…. Still not seriously worried I thought "no problem, I will redo the upper 10 rows and insert some decreases to have a neck opening". I unravelled, I knitted, and I despaired. Because now I neither had enough of the slit left to insert a buttonband, nor was the neck opening big enough for a human head.



first attempt, second attempt and a lot of unravelling

This was on Saturday. On Sunday I unraveled again and after some contemplation decided to omit the buttonband and redo the neckline with a lot more cast off stitches and decreases to try to form a simple crewneck (secretly I still hope I can attach a kind of collar later, but as I have headaches, I am not sure if I am still deluded).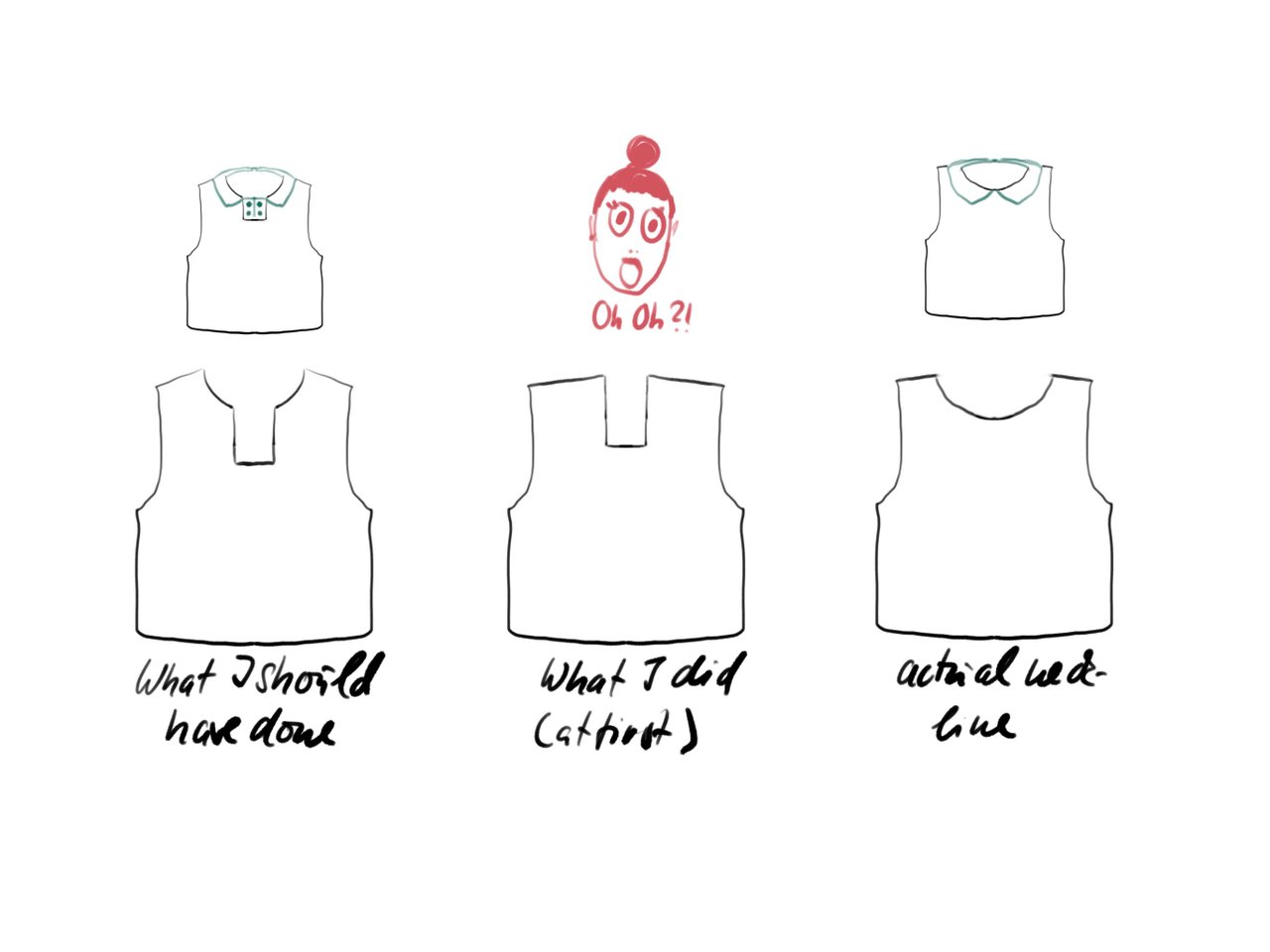 On the next photo you can see how the front looks so far. Does the actual neck opening make sense to you? I want to knit the third design I sketched…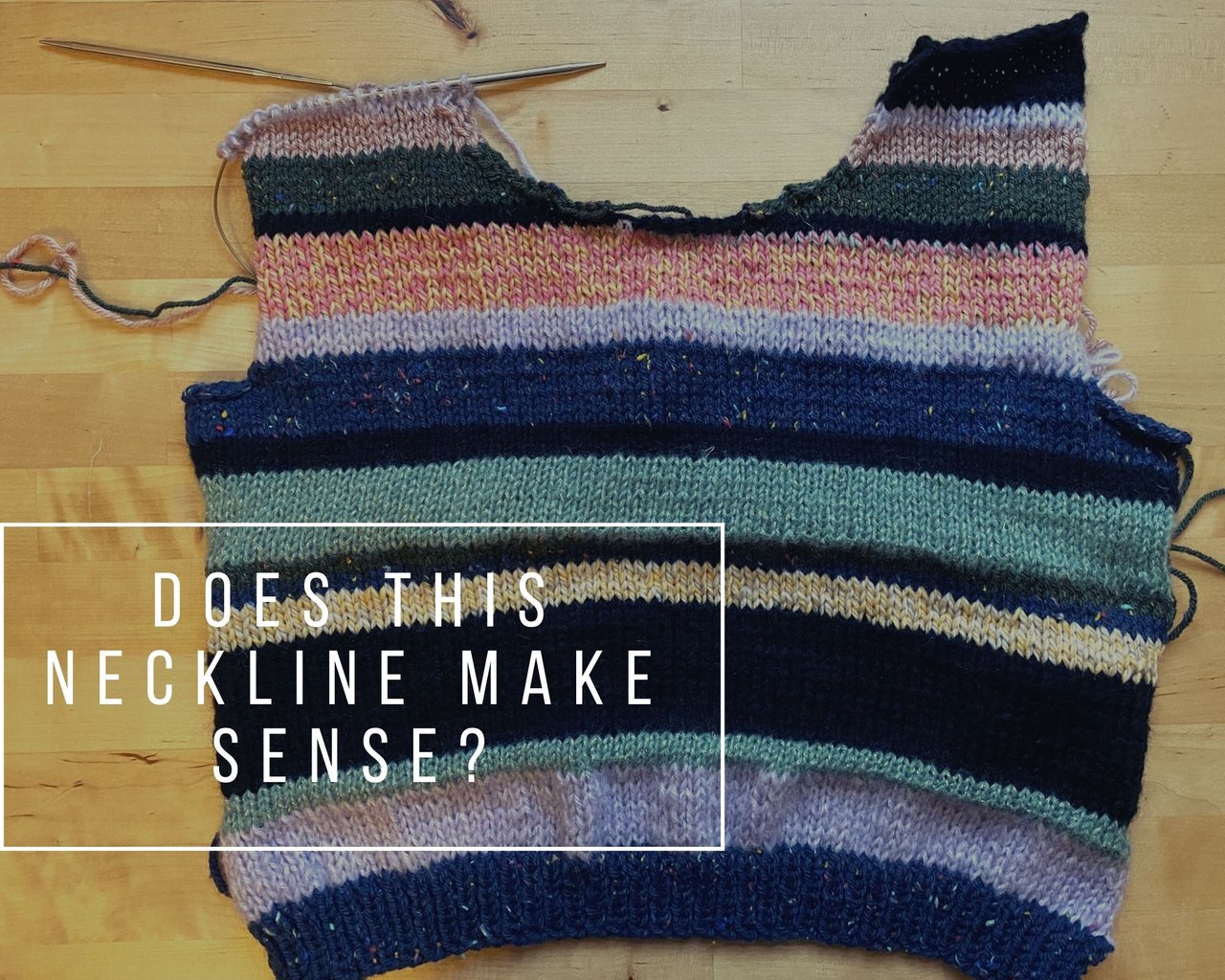 ---
Thank you @crosheille for initiating and @marblely for hosting the #needleworkmonday and the community builder team @lauramica, @romeskie and @kattycrochet I am so glad to be part of.
If you want to see more beautiful projects with yarn, fabric and most of all needles, follow @needleworkmonday on hive blog. Or even better grab your needles and keyboard and join the #needleworkmonday community. You can read more comments on this post on my hive blog. 
Read more about my art und upcoming exhibitions on neumannsalva or buy some of my digital artworks on NFT showroom.
Last but not least: if my post coaxed a smile on your face you could support me with cocain coffee on Ko-fi