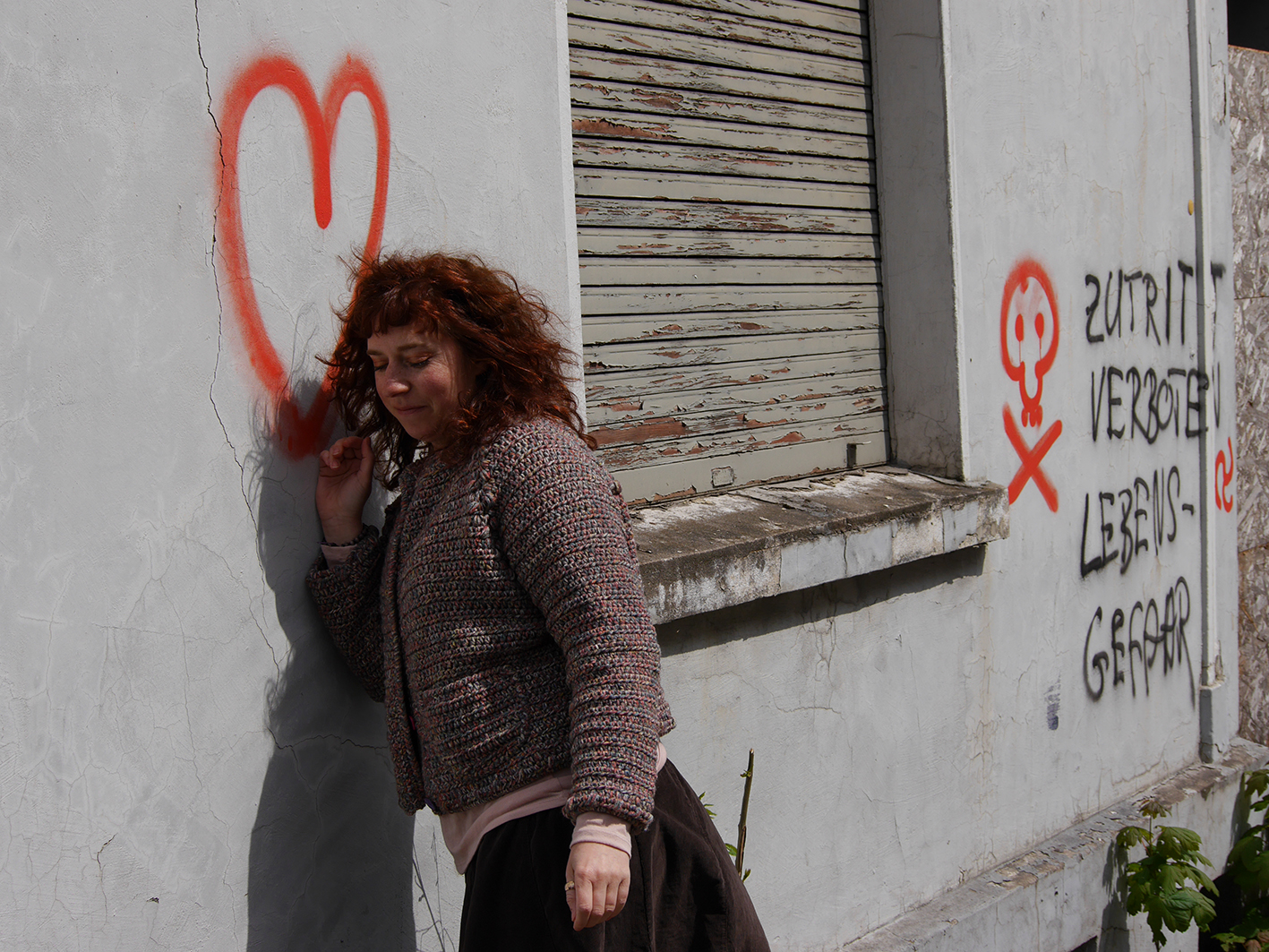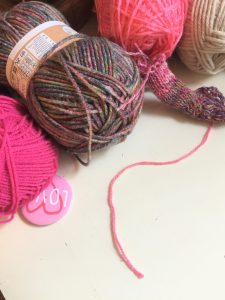 In the last months I developed the pattern, figured out the math for the different sizes, wrote the instruction and made the photos and I thought, maybe it is nice for you to get a little insight in the designing process.
Like creating a painting, it all starts with an idea, with an image in my head. I the start to test swatch, means I make little squares of crochet to find the best yarn, a suitable stitch pattern and especially the right colour palette. After this I make sketches how the cardigan should look, how much ease it should have, which associations it should create inside the wearer and so on.
The next step is to start crocheting and simultaneously working on the written instructions. This is the most exciting time, because I love to work with all the colours and to shape something so simple like a ball of yarn into a wearable item.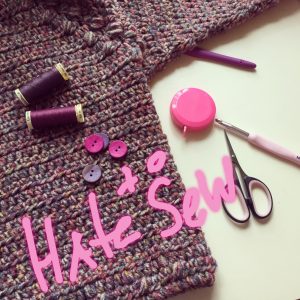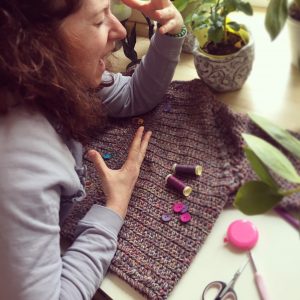 After finishing the crocheting part, the sewing starts – and how I hate this, really, I do not like to sew!
This is the reason I normally draft clothes which only need a minimal of sewing.
When all is done – everything starts again. I now make the cardigan a second time based on the instruction I have written down to confusion proof my pattern. If all went well I calculate the different sizes and give the pattern to different friends who are experienced in crocheting, so they can test the pattern and its sizing.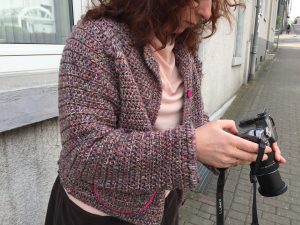 After all this work, I search for a fitting location and make photos of the finished item. As you can see in an older blog post, I really like to make the shooting at abandoned and decayed places.
If you like the cardigan, you can write me, and I will notify you, when I release the pattern (please everybody… like the cardi!!!! ? )
Or follow me on my steemit blog, or just look into my ravelry store. The pattern will be published in German and in English.
Merken
Merken
Merken