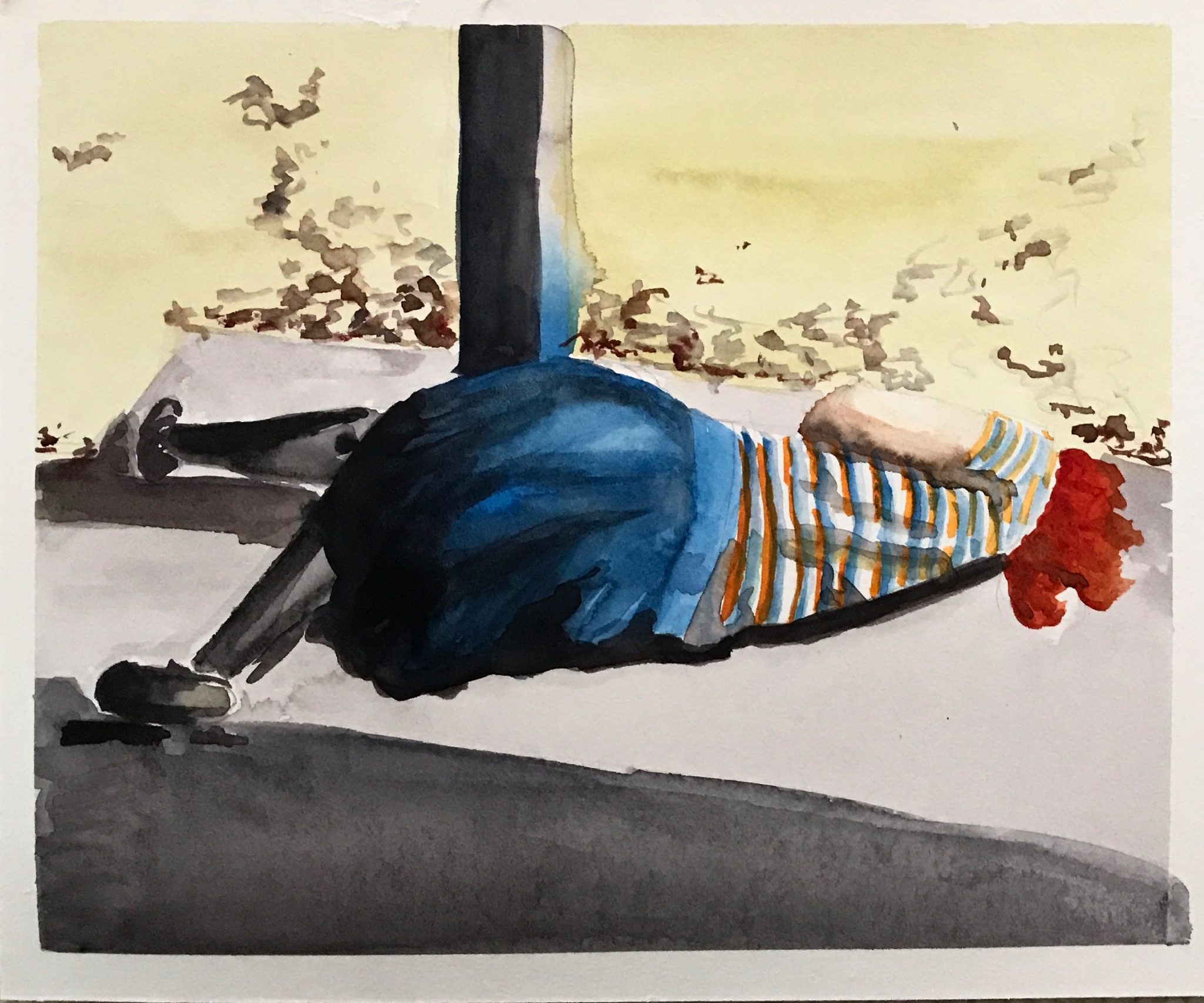 Painting with watercolour is like a meditation for me.
I can experience the variety of colours, from subtle to bold from opaque to transparent easily by mixing the colours with more or less water. It's an immediate feedback. But because there is more than me and my brush – namely the water, I think watercolour painting includes a little bit of controlled chance. You should trust yourself that you can manage the unpredictable movements of colour pigments in water. For me painting with watercolour is about letting go und accepting that I am not in control of everything. And I learn that I do not have to be frightened by this process.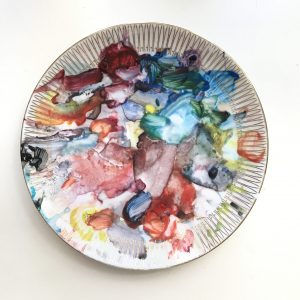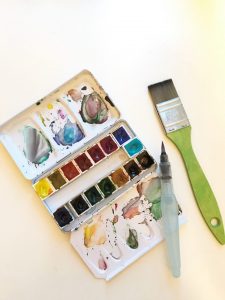 Besides watercolour can be very fast and volatile: one moment the colour is running, the paper is swimming in water and a second later everything is dry and there is no way to correct the result.
But just as well watercolour can be tranquil and slow: painting translucent layers of tender colours over another, waiting minutes, hours for them to dry up, then proceeding with the next layer and the next and the next.
For me watercolour is a meditation. My latest meditation was more of the rough and emotional kind: it's the painting in the header…