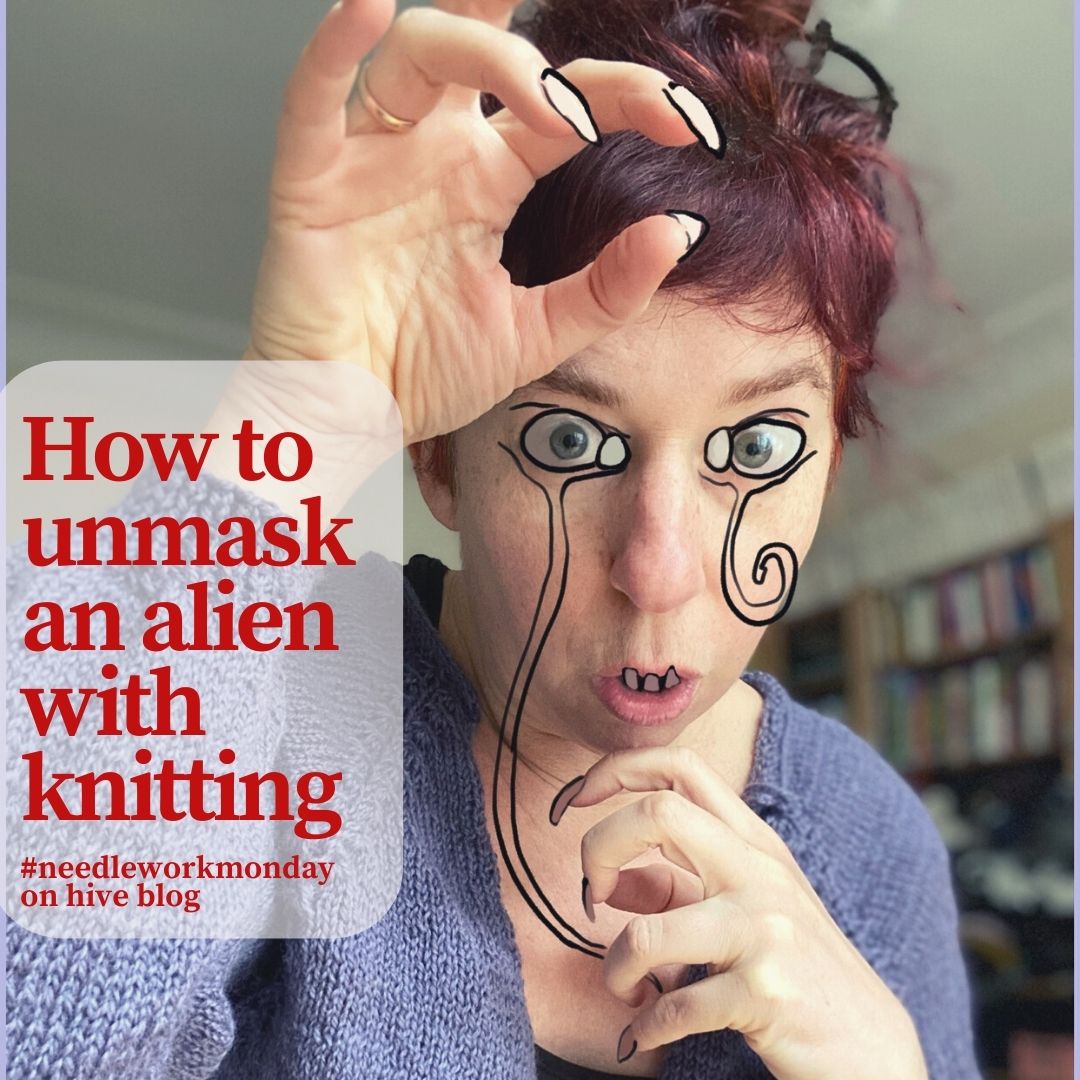 If you are an avid watcher of science fiction or horror movies you are aware of the very real possibility of body snatchers, clones, aliens, or evil twins living in direct vicinity. Beings who are known for having dangerous attitudes regarding human body parts. Beings who may want to transform first your neighborhood, then your city and then humanity into something very different. Perhaps a world consisting out of a lot of slime, dead trees, and tentacles … or wait, is this a different storyline?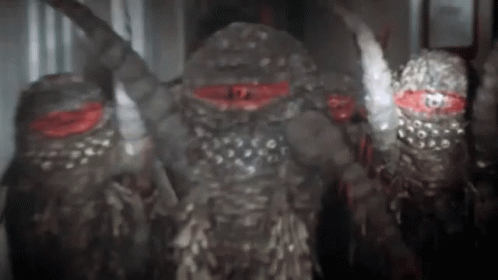 I think we all agree that a slimy world is not preferable, but what to do? How to prevent this alien invasion? How can we determine if the neighbor is a nice middle-aged woman or a brain-sucking monster?
Give her something to knit I say (crochet works too). If she finishes it in one go and even volunteers to unravel and re-knit all your projects gone wrong, run away, she is a body-snatching alienzombymonster. For sure. Now you want to know why I am so learned in this topic:
I am this alienzombymonster
Remember I finished three!!! projects in on go. And that's not all. I sewed together the first sleeve on two projects I am currently working on. Sewed the sleeve together while I am working on the second sleeve!! This is so telling. No human would do this. No, they would knit the first sleeve, then start approximately 10 new projects, then start the second sleeve only to bury the project for at least a year before sewing the seams.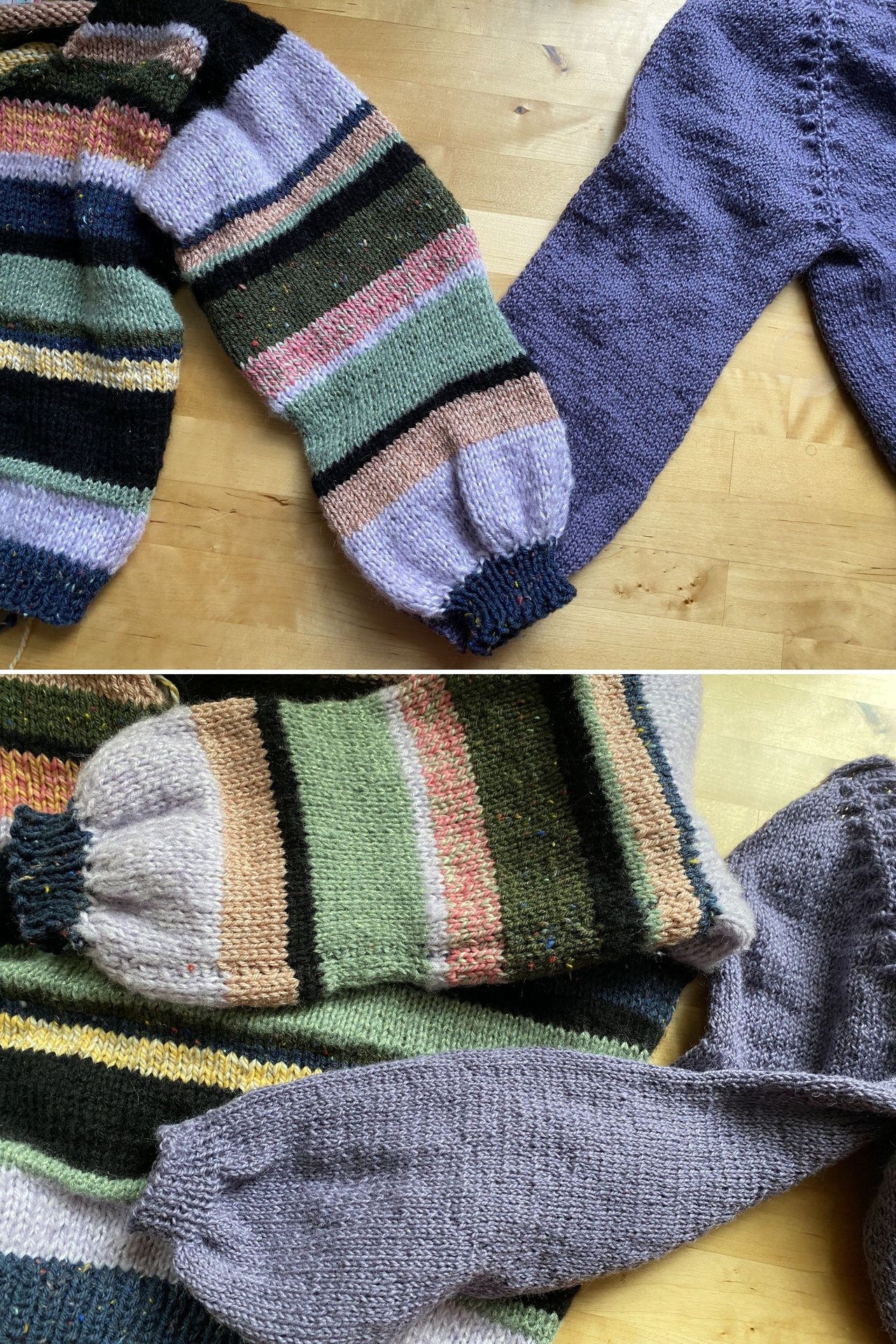 But there is more…
Remember this cute lavender wrap jacket I started some time ago and got abandoned because the I-cord hem rolled like crazy, but I was too frustrated to unravel it because I have knitted weeks on the I-cord hem and the integrated cord… ?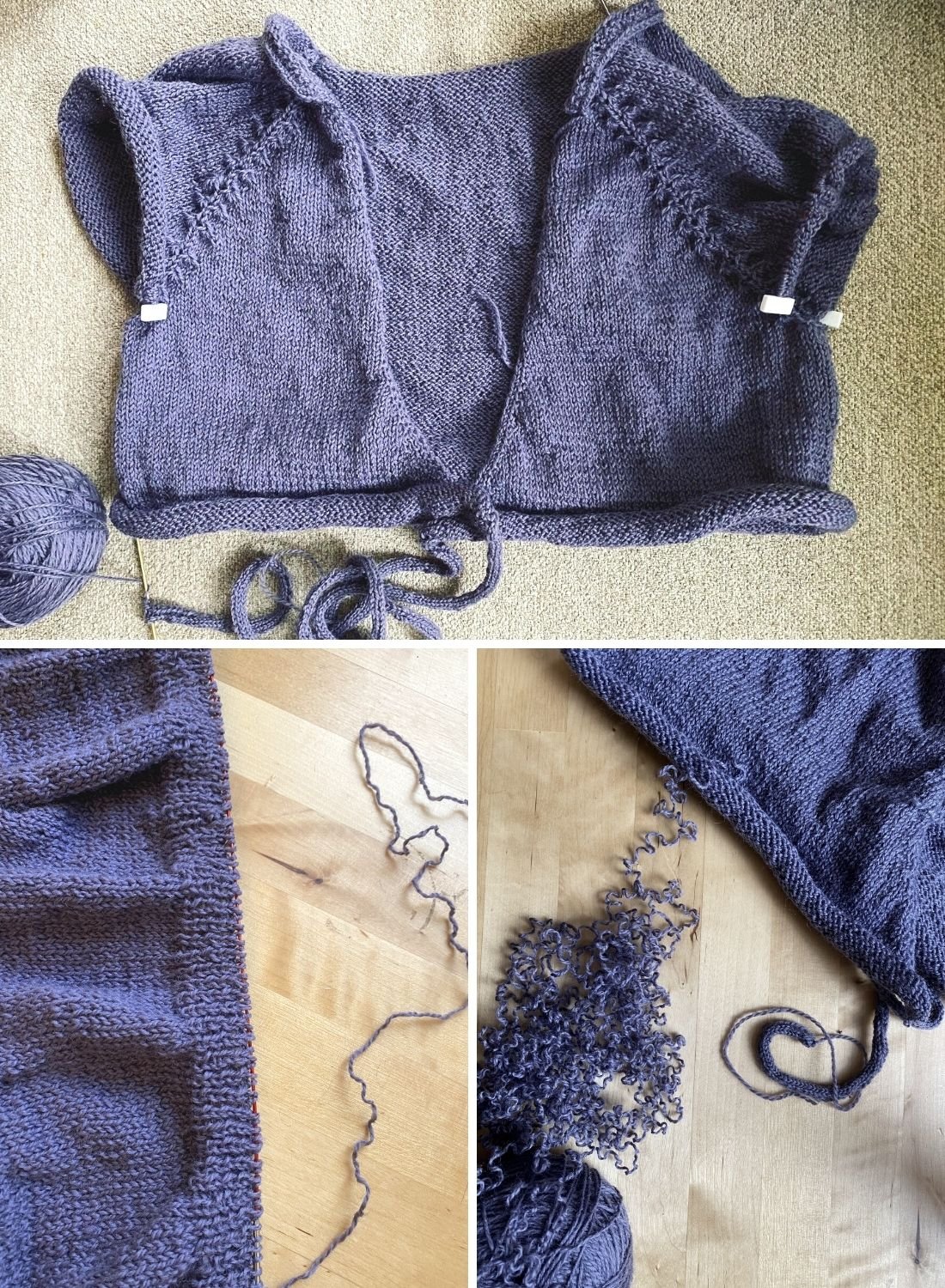 I not only unraveled it, no I knitted a new hem, the first sleeve, sewed the first sleeve together and nearly finished the second on.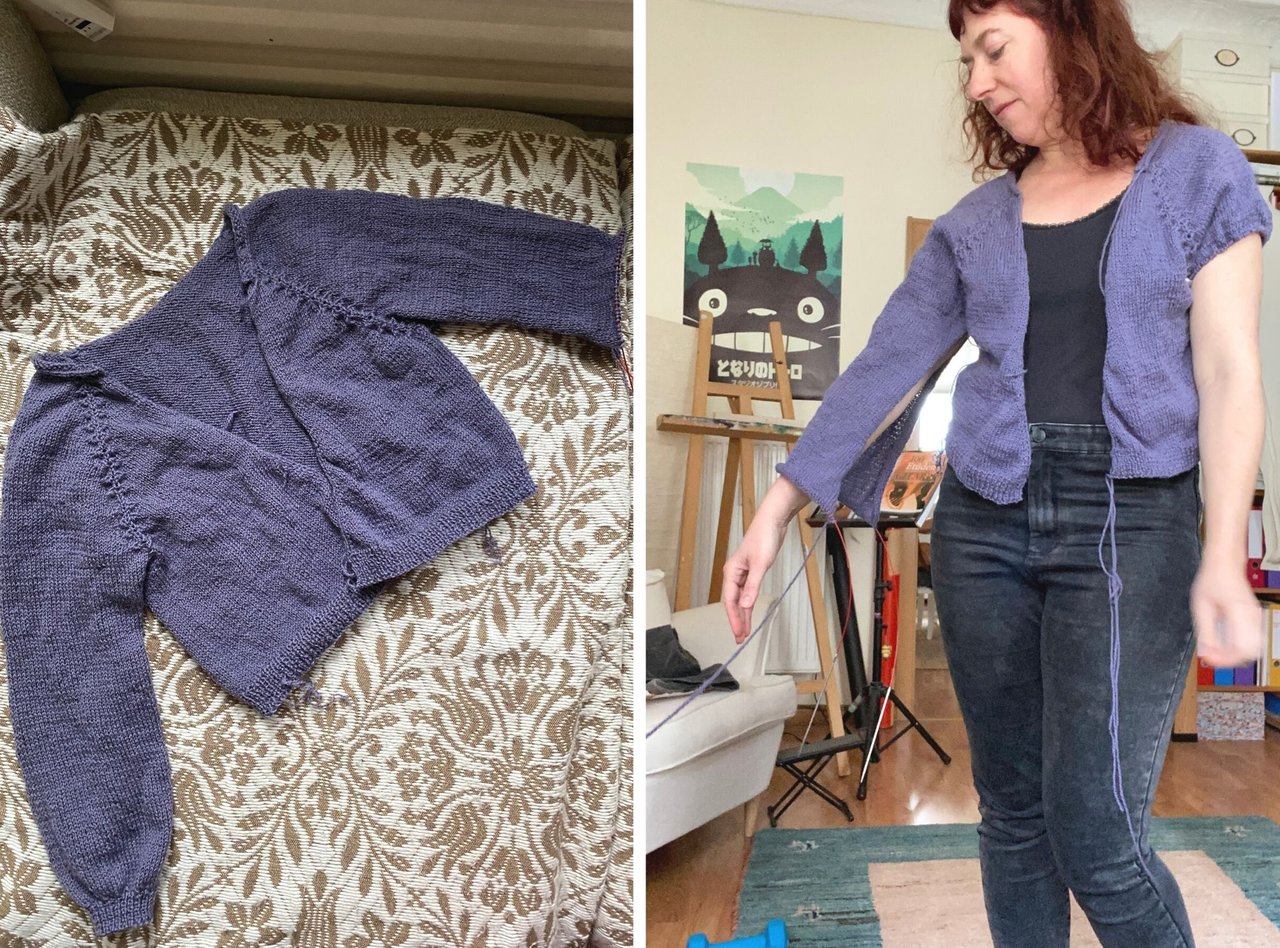 So, there is no question I failed at the is-she-an-alien-test.
I hope I am still welcomed in the #needleworkmonday community although I seem to be a monster.
Addendum: I wrote a short post, another certain indicator I am an alien… Now I am afraid of myself 😱😱😱😱😱😱😱😱😱😱😱😱😱😱😱😱😱😱😱😱😱😱😱😱😱😱😱😱😱😱😱😱
---
Thank you @crosheille for initiating and @marblely for hosting the #needleworkmonday and the community builder team @lauramica, @romeskie and @kattycrochet I am so glad to be part of.
If you want to see more beautiful projects with yarn, fabric and most of all needles, follow @needleworkmonday on hive blog. Or even better grab your needles and keyboard and join the #needleworkmonday community. You can read more comments on this post on my hive blog. 
Read more about my art und upcoming exhibitions on neumannsalva or buy some of my digital artworks on NFT showroom.
Last but not least: if my post coaxed a smile on your face you could support me with cocain coffee on Ko-fi