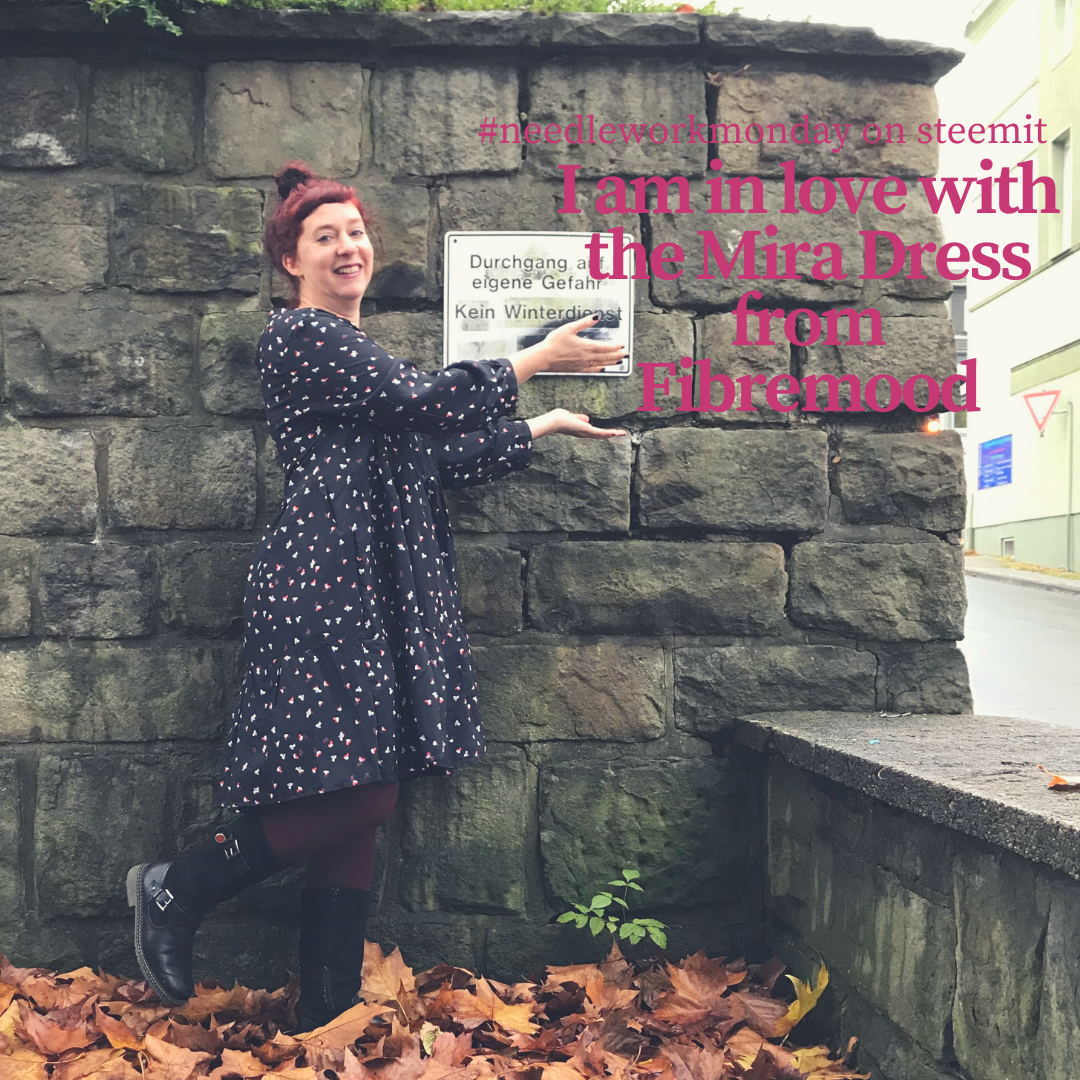 Dear readers, I have hubris. I have made a dress out of woven fabric and it fits. I have not sewn in the sleeves inside out nor made it too short, too small or simply ugly. Now you will think 'why is she so arrogant? Did she make a tailored dress with collar, buttons, folds and bells and whistles?' I must disappoint you: I basically made a sack with four holes. But it is a beautiful sack and I love it. I made the Mira dress from Fibremood.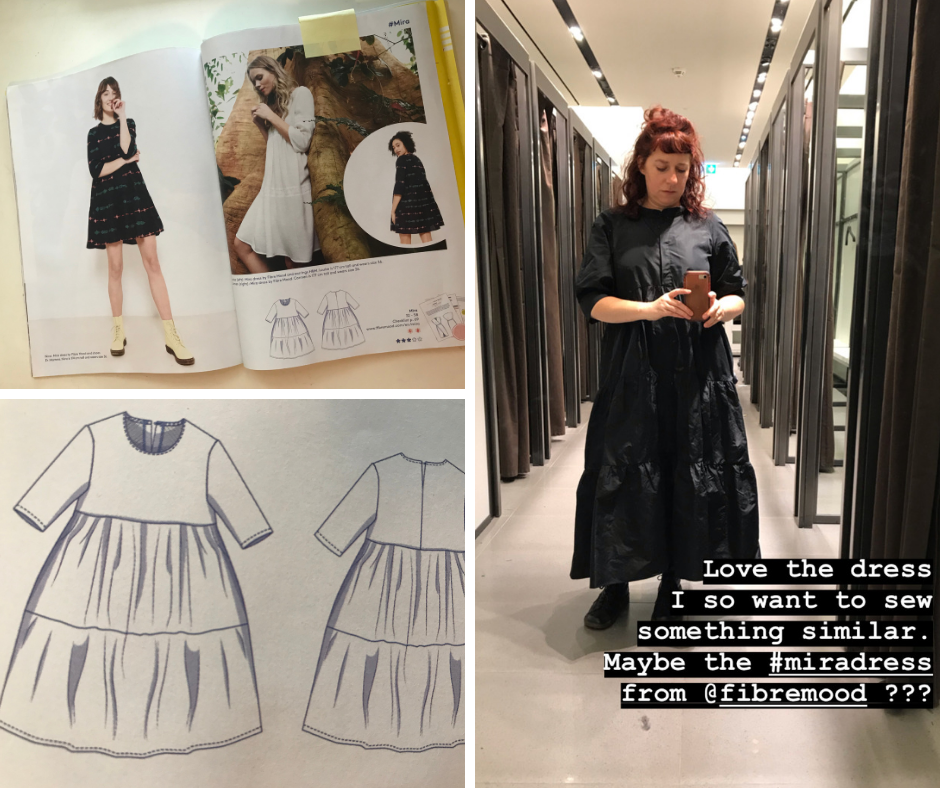 Two weeks ago, I told you of an amazing dress I tried on at Zara. It was long and wide, with three ruffled layers. The Zara dress reminded me of a pattern I already own and which I have seen in several wonderful adaption on instagram. But the last bit which convinced me that I had to try to sew it for myself were Emily's two wonderful blog post about this dress. She made a summery yellow version and a darker one out of floral fabric. Both dresses look amazing on her and she made the process seem do-able for someone like me (who has a kind of war with woven fabric).
The Mira dress is made from a wide body without darts and two layers of ruffles for the skirt. The dress has 2/3 length set in sleeves and it is best made in a light and flowy woven fabric.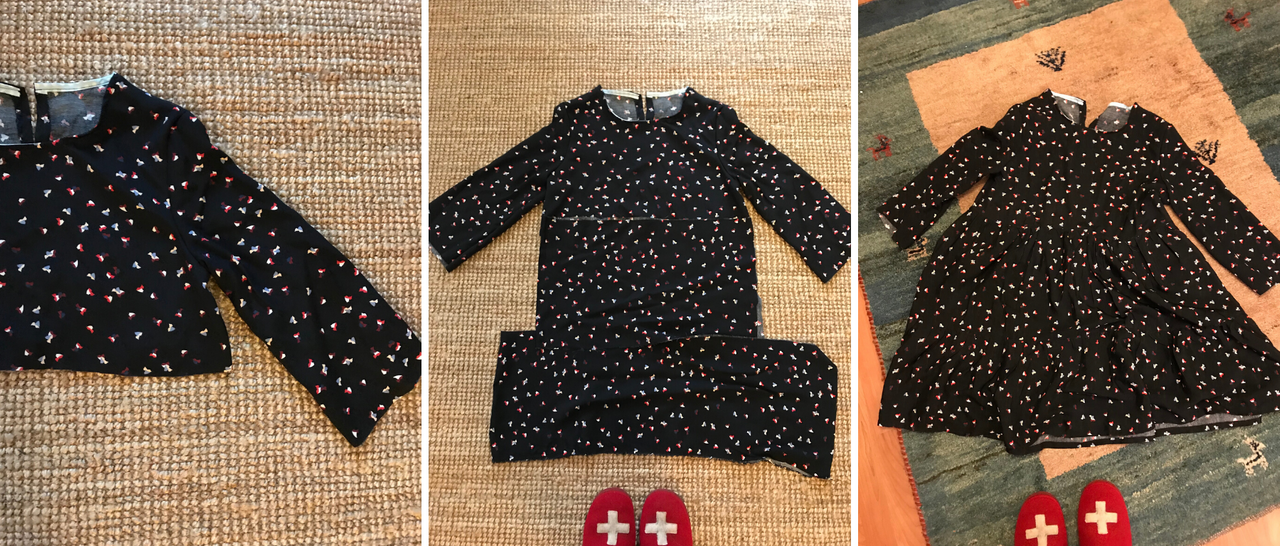 Some month ago, I bought a lovely blue fabric which had some mistakes in its dye and therefore was really inexpensive. With a bit of Tetris, I could coax the Mira dress out of this stashed fabric. I made a size 44 and decided to modify the sleeve length, because WINTER IS COMING (I know I am late with a GOT joke, but I still haven't watched the final season). Besides the longer sleeves, I also elongated the body of the dress approximately 4 cm. On several versions on Instagram, the dress looks super short in the torso and this style reminded me to much of a child's dress. Everything else I made as the pattern suggested. And it worked out nicely. I must admit, that I do not love to gather fabric, but it was more annoying than difficult.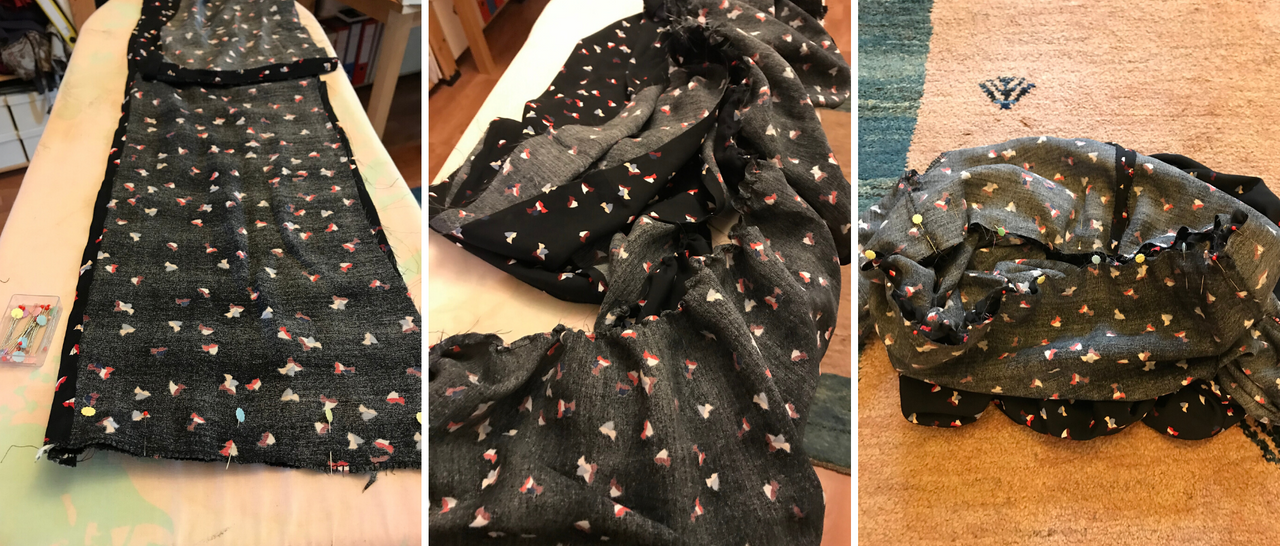 The neckline was also easy to sew, as it is closed with a simple hook and eye – no inserting a zipper which is not high on my list of things-I-like-to-do.
Oh, I nearly forgot, I also changed the cuffs of the sleeves. The original Mira dress has slightly tapered sleeves and I followed Emily's lead and made gathered sleeves, which I love much more.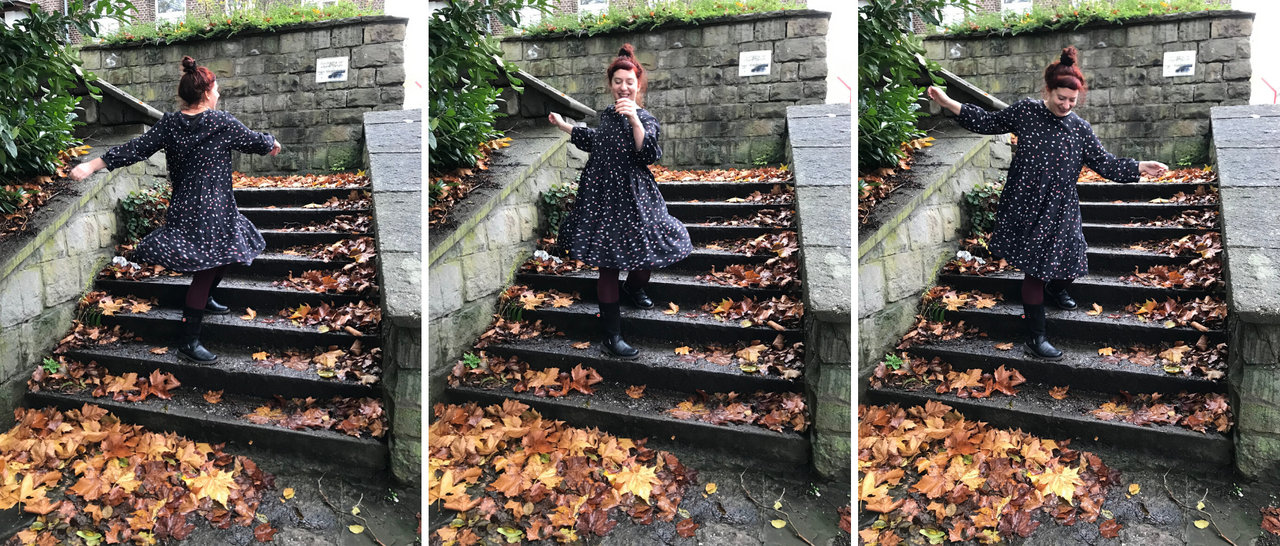 After finishing this dress, the weather changed and now we have proper temperatures for late fall. This made the photo shoot a freezing experience for me. Silvia is super fast in making beautiful photos, but nevertheless I had to put on a cardigan in between. And I am telling you this, because I found the photos where I try to wrap myself into the cardigan very funny. They remind me of old films were someone is locked up in a straitjacket. Rest assured, I was able to free myself and get warm.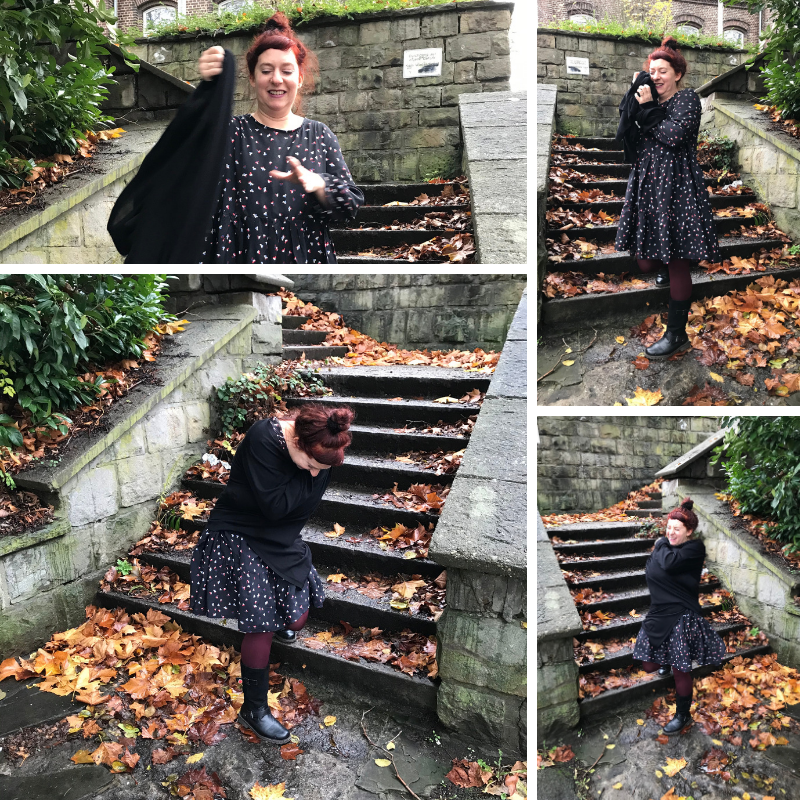 Next time, and there will be a next time, I could make the dress one size smaller in skirt and body but use the bigger size for the sleeves as I love wide sleeves and a lot of room under my armpits. Perhaps I also could change the backside of the body and make a sway back adjustment. It is also probable that I am too lazy to cut the patten anew and so will make it exactly like my first version :-DDD
Thank you @crosheille for iniciating and @muscara, @shanibeer, @marblely for hosting the #needleworkmonday. If you want to see more beautiful projects with yarn, fabric and most of all needles, follow @needleworkmonday on steemit. Or even better grab your needles and keyboard and join the #needleworkmonday community. You can read more comments on this post on my steemit blog.