Are you like me? Waking up, doing Yoga, drinking excessive amounts of tea to postpone the decision what to wear and then grabbing the next best thing which you have already worn in some variation for several days? My 'uniform' during days which are not so hot that I melt when I leave the house is a black skirt and some kind of sweatshirt. Or a skater dress and a long cardigan.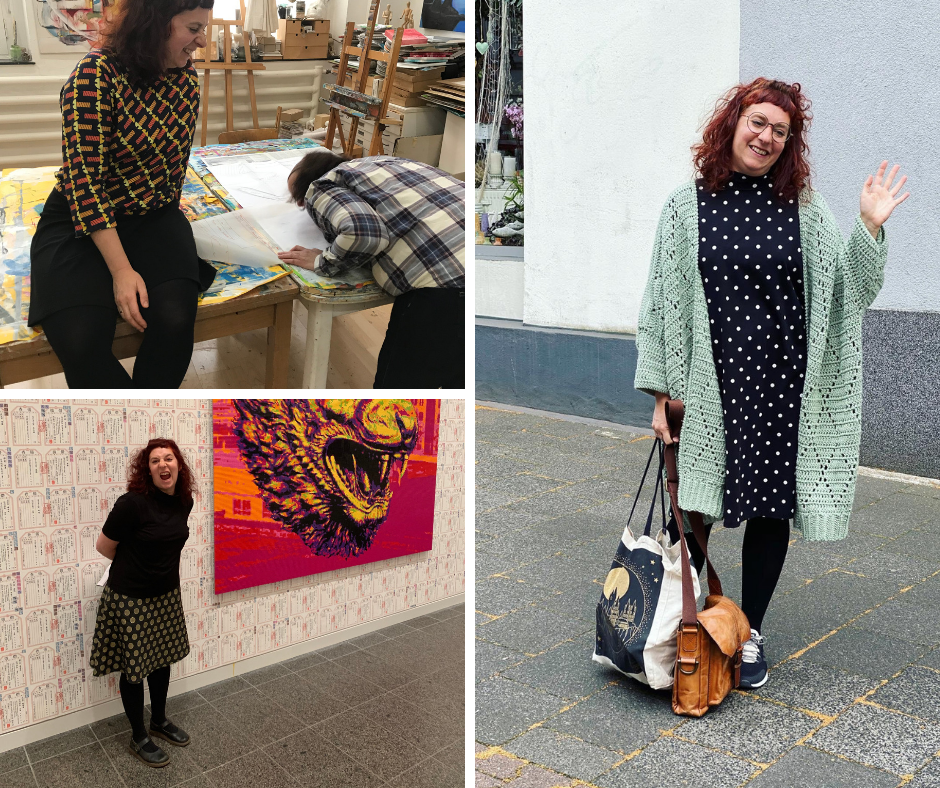 Booooooring!!!! Or imagine the following even worse scenario: You are a board member of a NGO and are chosen to gift all female read employees with roses on woman's day (yes this happened) and you should look dressy (nearly impossible challenge for me) and have to walk across the whole town to reach all of them…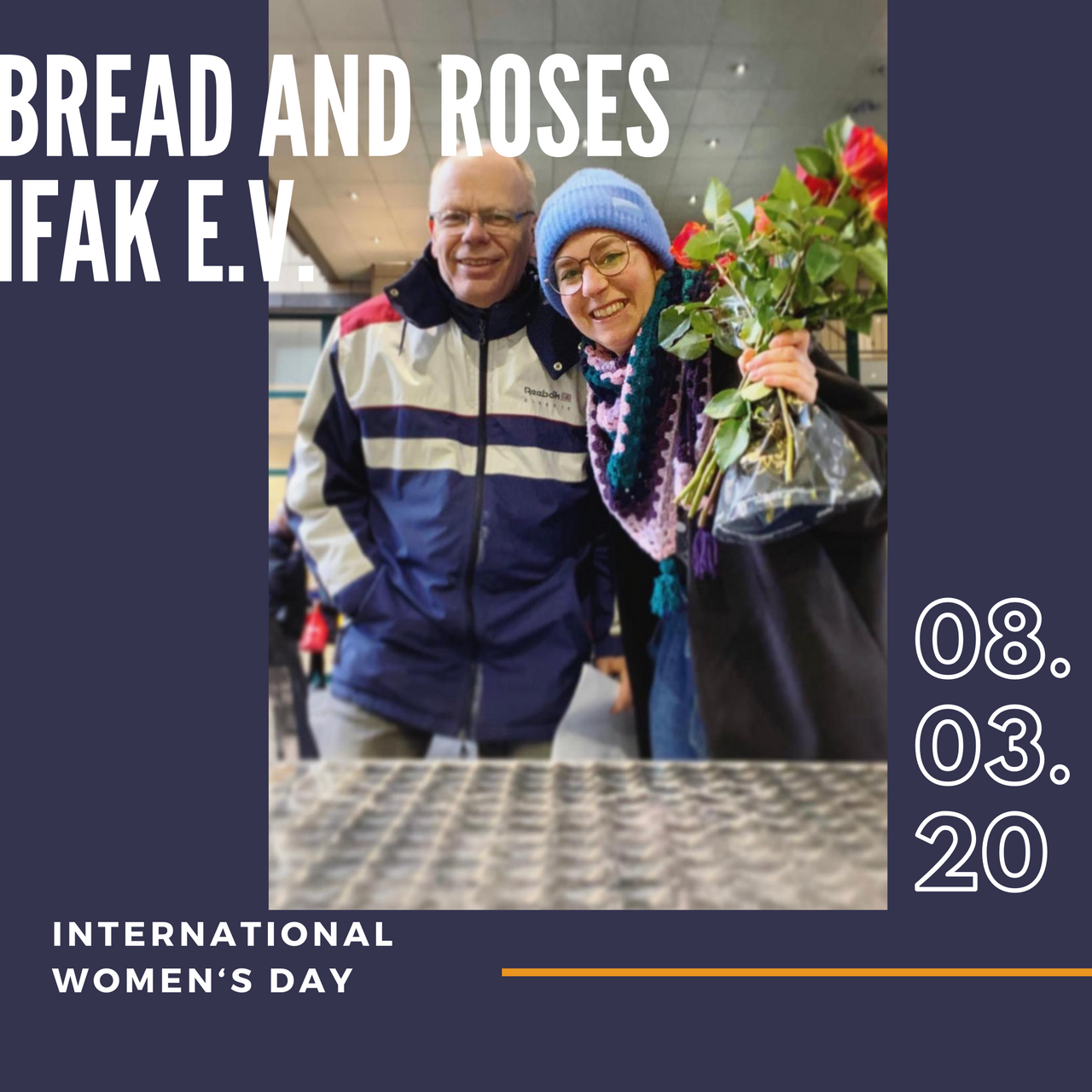 For years now the idea of a curated wardrobe is germinating in my brain. I already played with the app Stylebook and read several blogposts about the '10 (or more) pieces closet challenge'. I pondered the 'make nine' challenge or even a complete handmade wardrobe. Perhaps you remember me whining about my unplanned and strange fabric purchases which do not harmonise with the things I knit and crochet.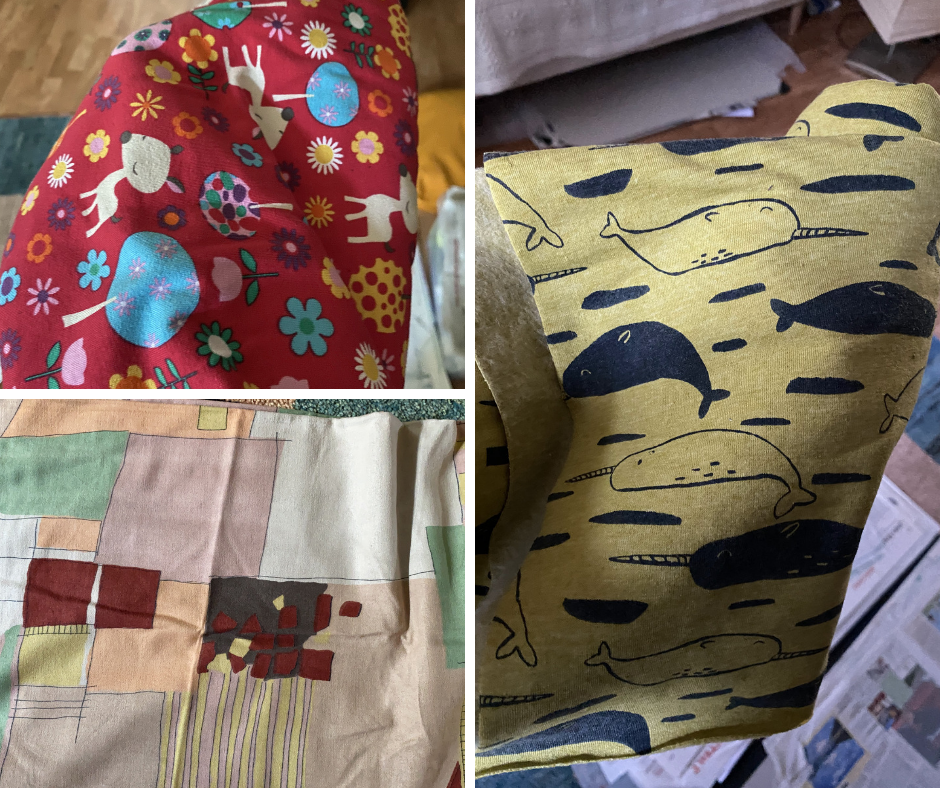 Like, I only last Monday wrote about the bee dress which is not only in a color combination which does not fit to anything in my wardrobe, besides it looks very stuffy on me (so far it is sleeping in a cupboard despite your helpful recommendations).
It seems I simply cannot come up with stylish garments (for more than one day in a row) without planning. So, planning it is I will try – ahem – do… ok try.
The undefined wardrobe challenge
As I am a highly neurotic overthinker I was unable to come up with precise guidelines for a wardrobe challenge, no I had ideas about several disparate challenges which perhaps could each occupy me for months. (I can feel already that I am reaching to high … but fly high, fall deep… not sure how this shall help me… why am I speaking to myself right now…stooooop)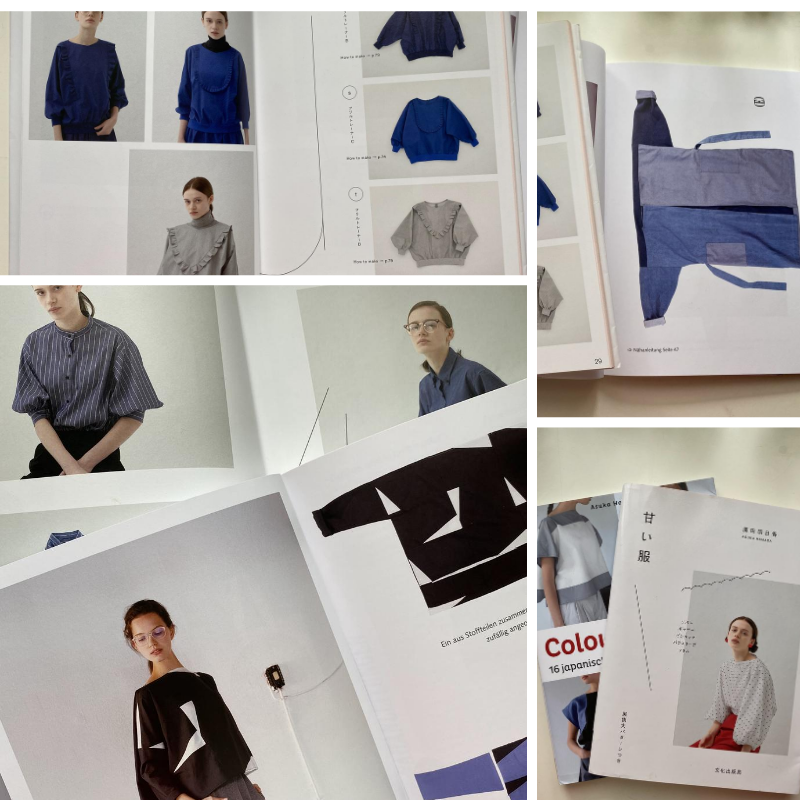 I want to explore the following topics:
Plan what I want to sew
learning new techniques
Trying new garment styles for my body type. Especially clothes from Asuka Hamada.
Relaxation sewing (aka sewing easy sweatshirt, dresses etc)
color and fabric combination (I hear you laughing dear readers… I hear you ?)
Using up fabric stash
Planned fabric shopping
Finding my styles(s) and be more daring
Understanding in which clothes I feel good/well-dressed/extremely cool and artsy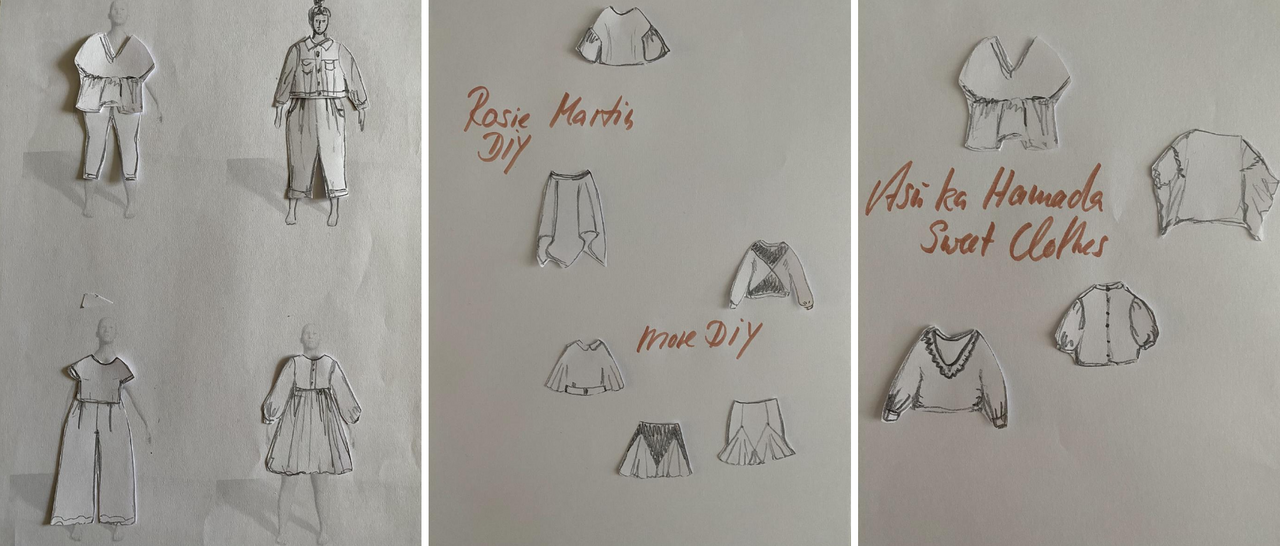 Planning a x pieces closet for x days
Evaluating the x pieces closet
Did it safe time
How did I feel in the clothes (comfort, health, excitement)
Which combinations are working for me
Which garments are missing in my x pieces closet (what to buy or sew)
How many pieces of clothes do I need in my wardrobe when I wash them regularly (I seldom wear a shirt or blouse more than one time, skirts and trousers I wash less often) and have no clue if the weather will hot, cold, wet or dry or all this at once.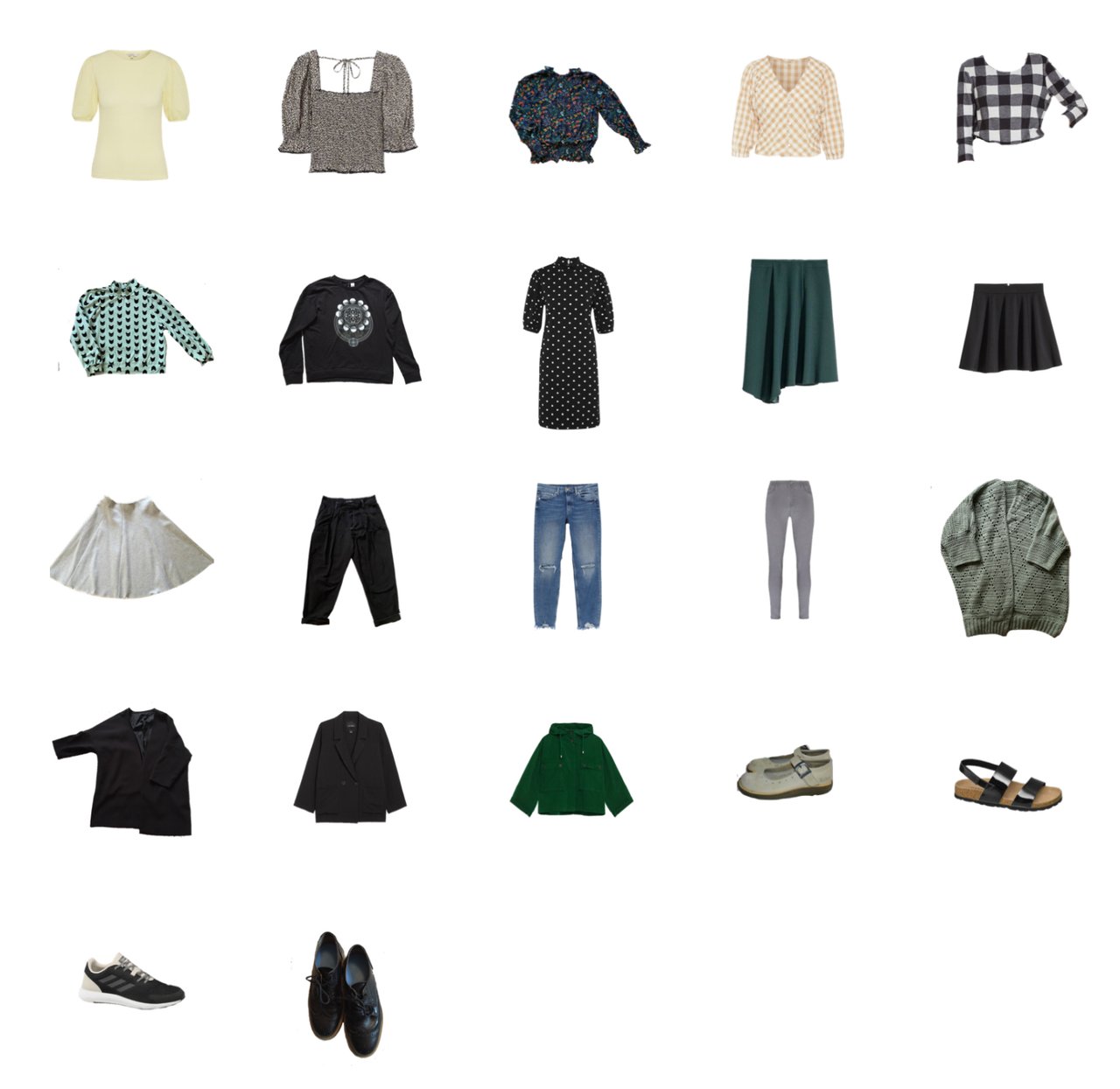 I plan to come up with a x piece closet for autumn with a black, green and mint theme. Here is my garment collection so far. I will work on this for next week and try to decide on what I could sew to make it more interesting. I have two fabrics I also bought last week (together with the bee fabric) which I originally wanted to use as a lining for jackets or skirts as it is smooth, silky and only 2 € per meter. But somehow I fell in love with the butterflys and now I ponder sewing either a wide thin coat, try some of Asuka Hamadas blouses or make one of these wide gathered dress which are still dominant in fashion.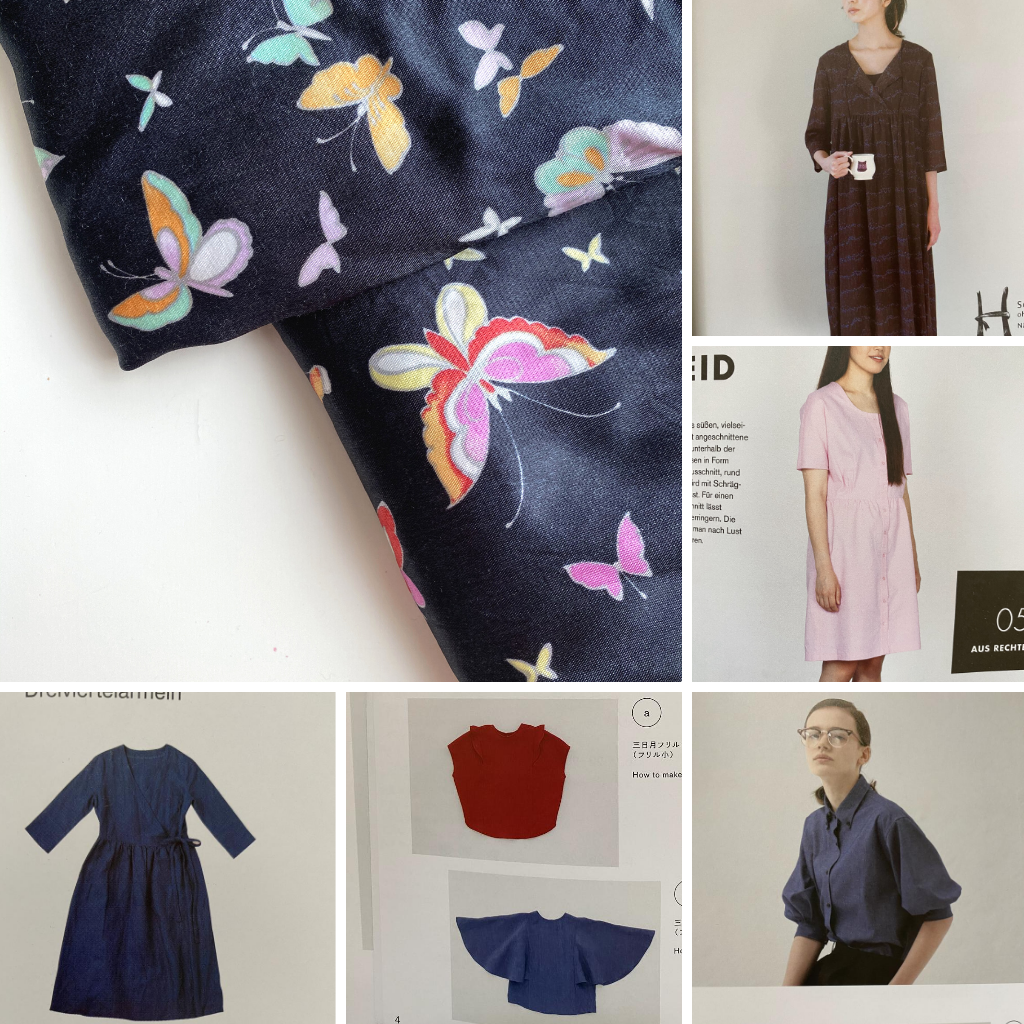 Wow, this was a long and theoretical post. Thank you for bearing with me… but now I am curious. Did you ever plan a capsule wardrobe? Or do you plan your sewing/knitting/crochet projects? How do you navigate the world of craft and fashion?
Thank you @crosheille for iniciating and @muscara, @shanibeer, @marblely for hosting the #needleworkmonday. If you want to see more beautiful projects with yarn, fabric and most of all needles, follow @needleworkmonday on hive blog. Or even better grab your needles and keyboard and join the #needleworkmonday community. You can read more comments on this post on my hive blog.