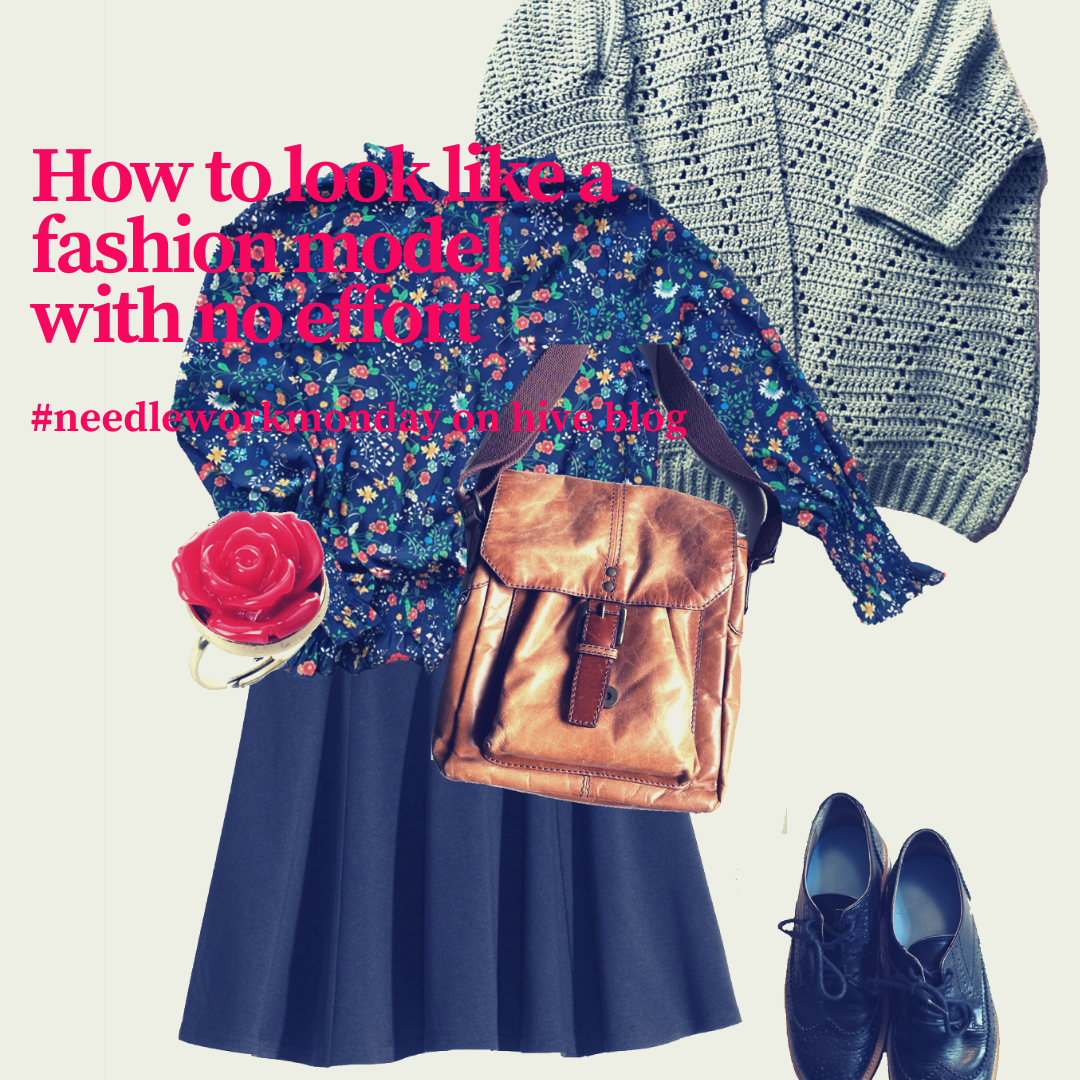 The wardrobe challange
Last week it started my preparation for a capsule wardrobe (ok… it started many weeks month before, but if I tell you how long I need to ponder and prepare blogpost, you will think me a snail). Already during the planning process I noticed this will be big capsule, more like a hmmm let me think, a whole closet :-DDD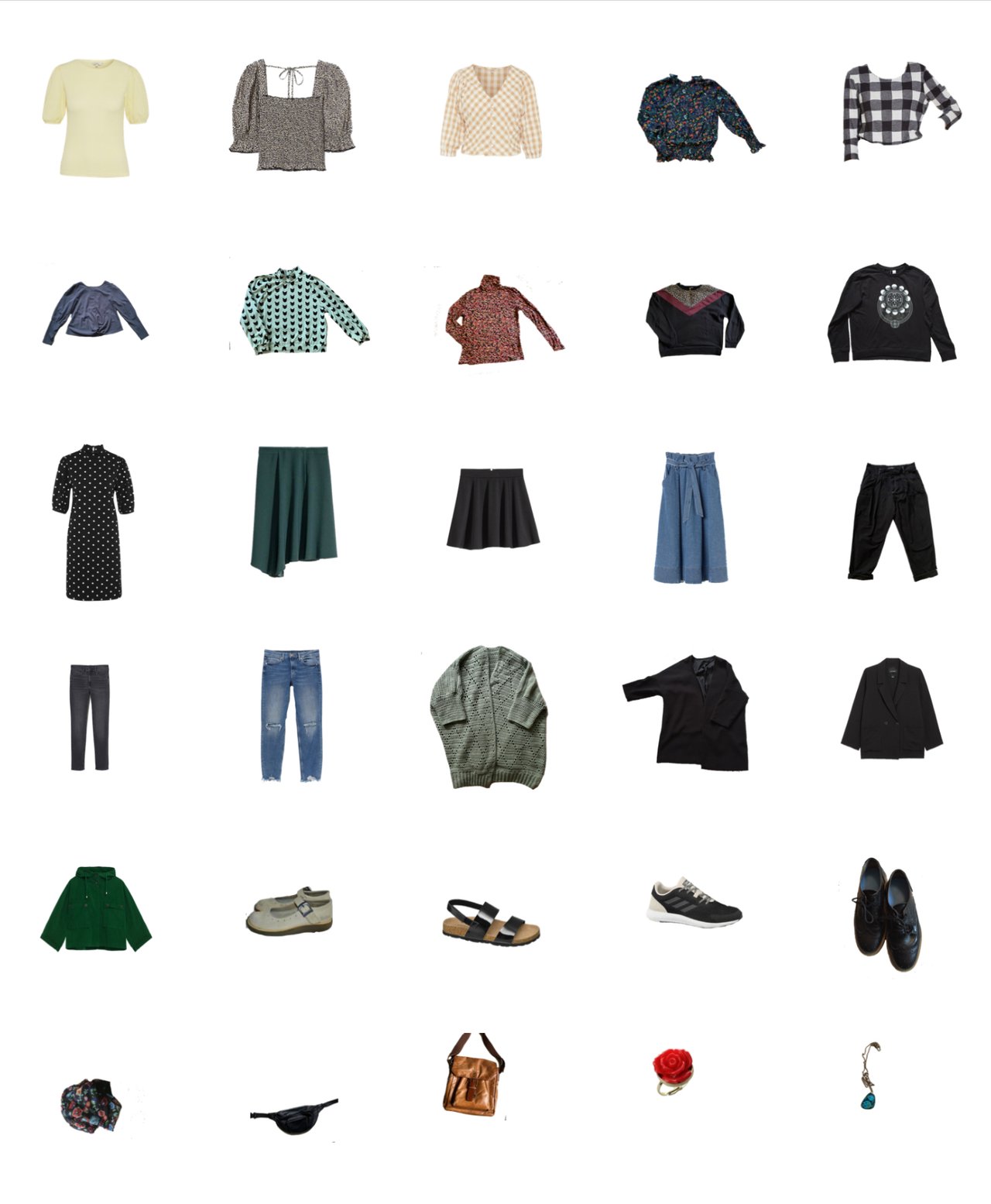 My plan is to create closets themed around color and weather with garments in various grades of 'formalness'. A huge factor for me is that garments need to be comfortable but on the other hand I want to look like the coolest streetstyle model without needing to grow appr. 20 cm and loosing the same amount in kilo. This will be easy… (me: running to book an appointment with the nearby clinic Bergmannsheil which is famous for leg elongating surgery… also me: downloading a food dairy to reduce my caloric intake to a reasonable 500 kcal per day)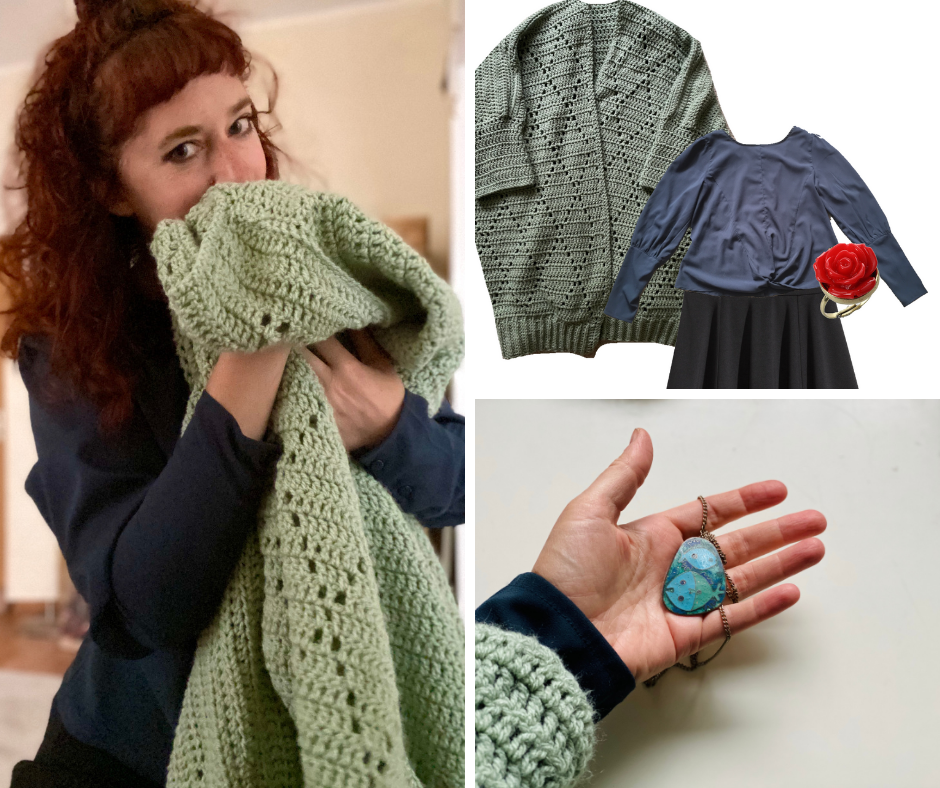 My first attempt has black and mint as base colors, black because its easy to style and mint because I wanted to incorporate my huge mint crochet cardigan into this wardrobe – I honestly love this cardigan. While playing with garments I directly noticed that 10 pieces – which is a often stated number for wardrobe challenges – of garments will never suffice. No idea if other people live in regions with more stable weather, but here I have to be prepared for rain, storm, cold and warmth (the heat spell is presumably over). And I am one of these sweaty people… I admire everyone who can do sport or endure heat without dripping from various places of the body. This means I wash my clothes very often and with only 10 garments in my fictitious closes I would have to wear the clothes either stinky or wet (from the washing machine).
(please know, I am aware that I am totally privileged that I own enough clothes to use as many as I want. I in no moment want to be disrespectful of someone who does not have this privilege.)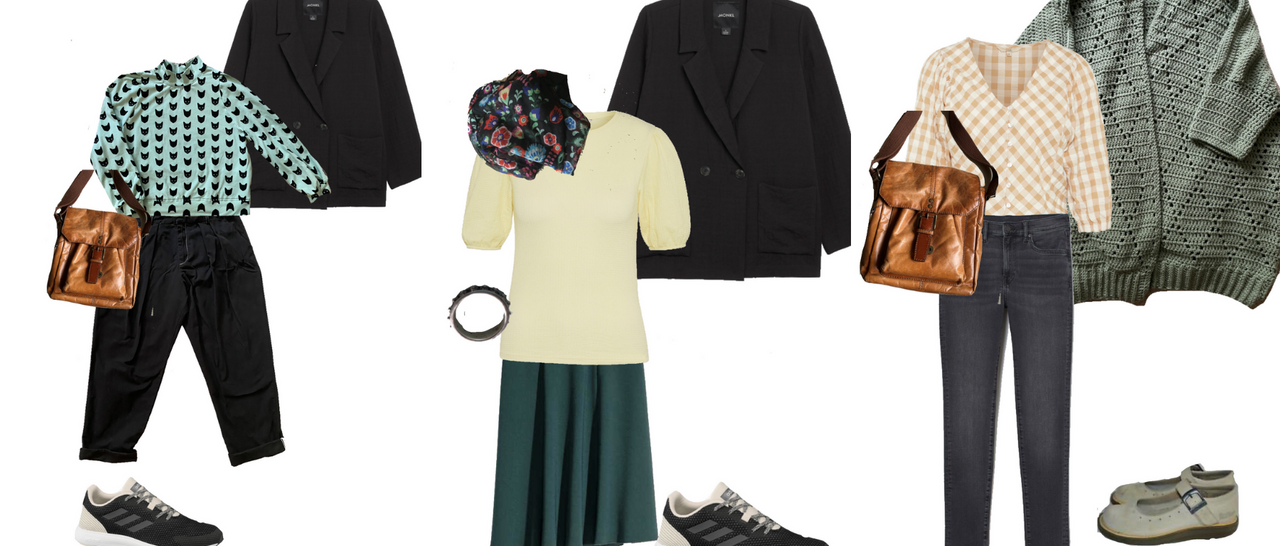 With these preliminary thoughts I decided as a first step to fill this black/mint closet with so many things as I like and then weed it out in a third step. The second step however is perhaps the most interesting one for you, dear @needleworkmonday readers, because here I want to decide which handmade garments to make for this first capsule wardrobe.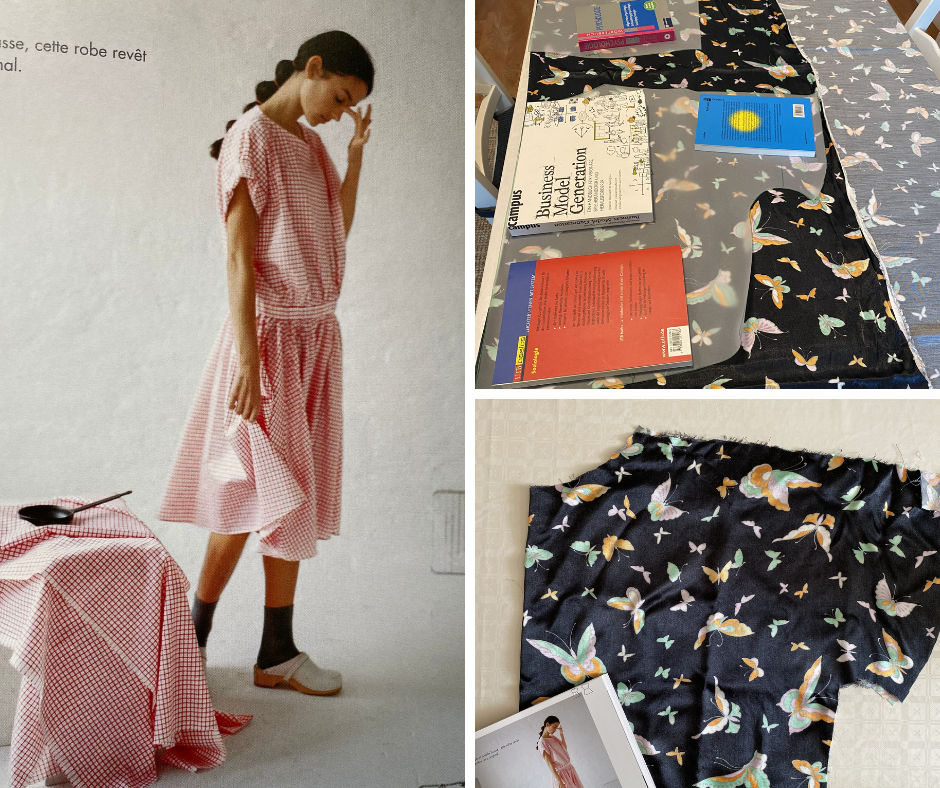 Last week I showed you two different black fabrics which are adorned with butterflies – one more in a red/yellow color scheme the other with mint and orange. Naturally the latter will be my victim as I hope it will harmonize well with the mint cardigan. I decided on an alleged oversized dress from one of Asuka Hamadas sewing books – alleged because I am much wider than the sizes in this book. Also it has a lowered waist which would be a new style for me. Because of my big backside I always make tailored dresses like the one from Tailornova or super oversized like the Mira dress from Fibremood. This lowered waist dress looks so beautiful on the model, but until now I was convinced it will look like sh** on me. But I will take the plunge and hope for the best (or rip it open and shorten the body).
I am vain… I only show you the nice front of the sweater 😀
The other new handmade items I want to incorporate are two simple puff sleeve shirts, one with long sleeves and turtleneck and one with a jewel neck and shorter sleeves. The long sleeve I have finished by now and with its mint base color adorned with black cats, it fits perfectly into my mint themed wardrobe. I had the fabric in my stash for longer but never made anything with it as the fabric was not sufficient for most garments I had in mind. This is still the case, but I played fabric and pattern tetris and coaxed the whole sweater out of the fabric (remember: puff sleeves eat a lot of fabric). The only downside is, nobody should look at the sweaters backside, as I constructed the back from fabric remnants :-DDD
Next week I may show you the Asuka Hamada dress and /or tell you more about the garment combination I did with my capsule wardrobe. Hope to hear from you and your thoughts about the clothes I have chosen and how you are going on with crafting.
Thank you @crosheille for iniciating and @muscara, @shanibeer, @marblely for hosting the #needleworkmonday. If you want to see more beautiful projects with yarn, fabric and most of all needles, follow @needleworkmonday on hive blog. Or even better grab your needles and keyboard and join the #needleworkmonday community. You can read more comments on this post on my hive blog.