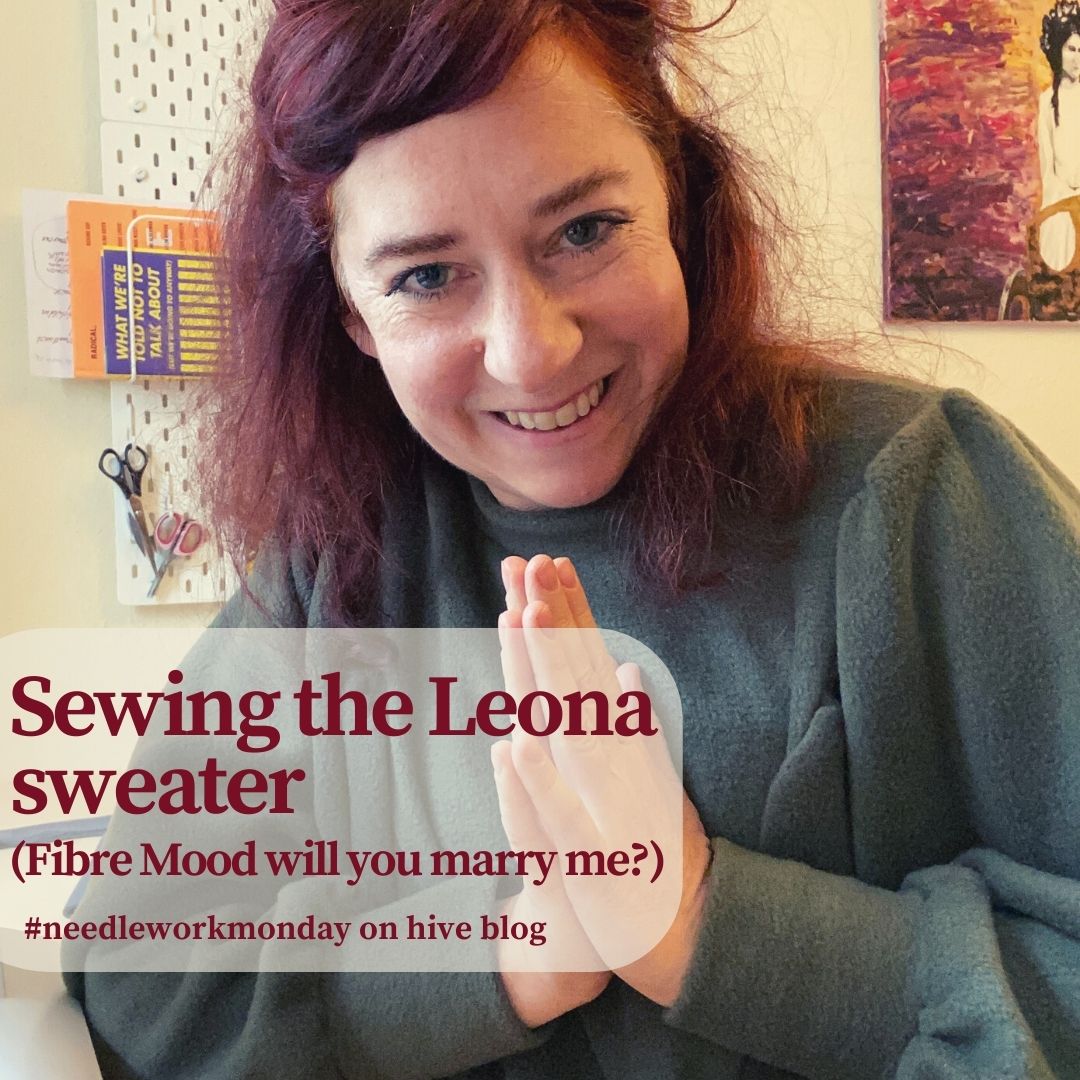 Hello Fibre Mood, will you marry me?
I am obsessed with a pattern from the Belgian sewing magazine Fibre Mood… again. Since the first publication until now I loved every issue. The magazine has approx 12 pattern per issue and at least half of them cater perfectly to my taste. What does this say about me? Should I emigrate to Belgium?
But not only the patterns are so to my liking I also love that the magazine tries to be a tad better in their choice of models: in every issue is one plus size model included. Some issues feature woman over 50 or women with different skin colors. But still even this magazine could do a lot more regarding diversity and including more than the able-bodied, size 36 white woman with a height of 1,75 m not older than 28.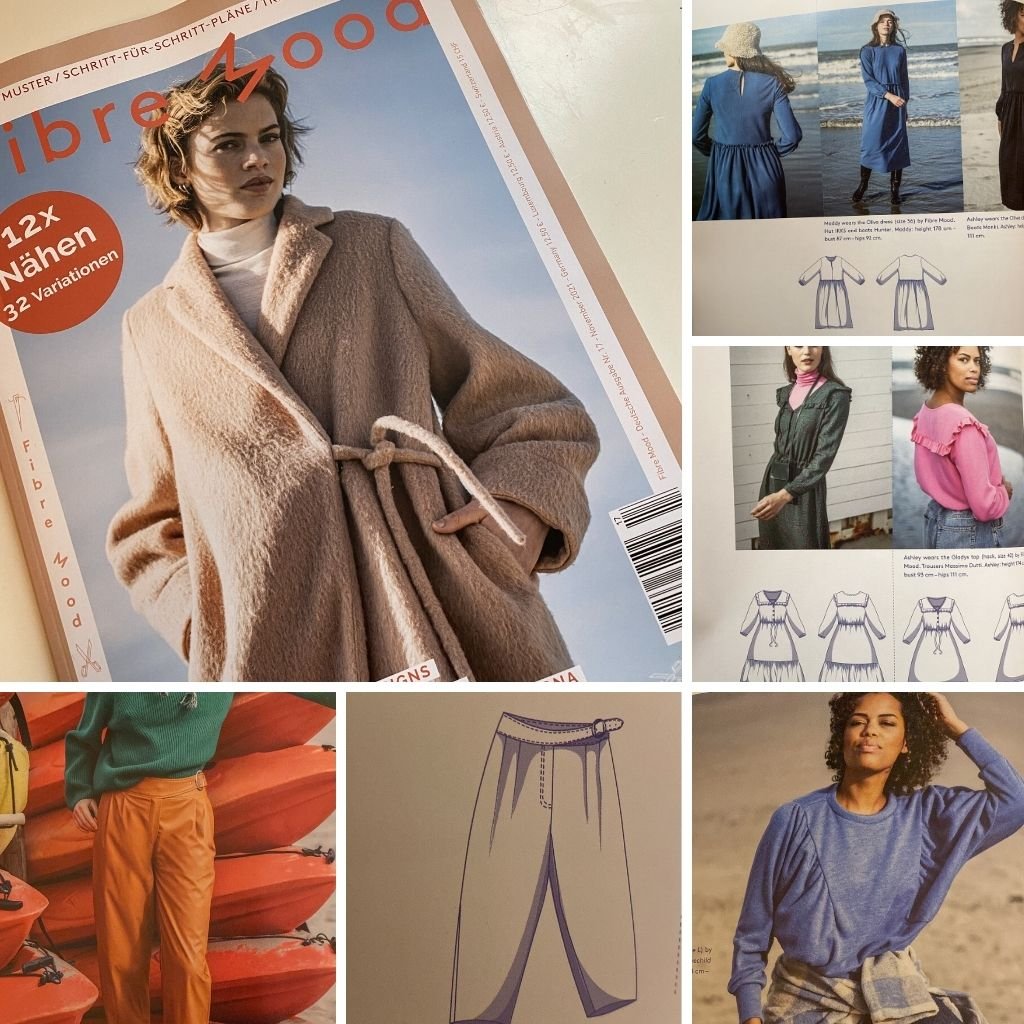 This issue is full of lovely dresses with huge collars, a cuddly coat, a pair of trousers with an interesting design detail – an into the waistline integrated belt. But the best of all, the magazine again contains a pattern for a jersey pattern which is not the same old design: Leona – a sweater with huge batwing sleeves which are ruffled along the front and back and so create a unique fit.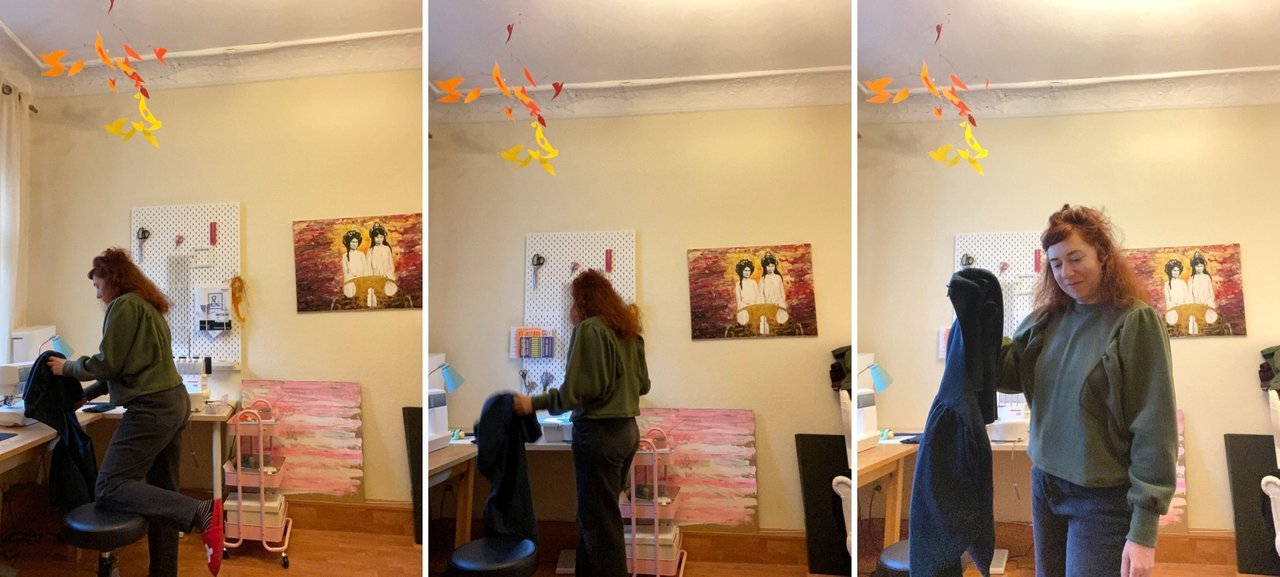 Over the weekend I made the sweater two times and started a third one which I modified into a cardigan (stay tuned to next weeks blog if this will be a revelation style-wise or utter sh**). My new studio set-up is perfect for sewing. I honestly am so much more productive, it's unbelievable for me how much difference it makes that I do not need to store away the sewing machines every day. But I still cut on the floor :-DDD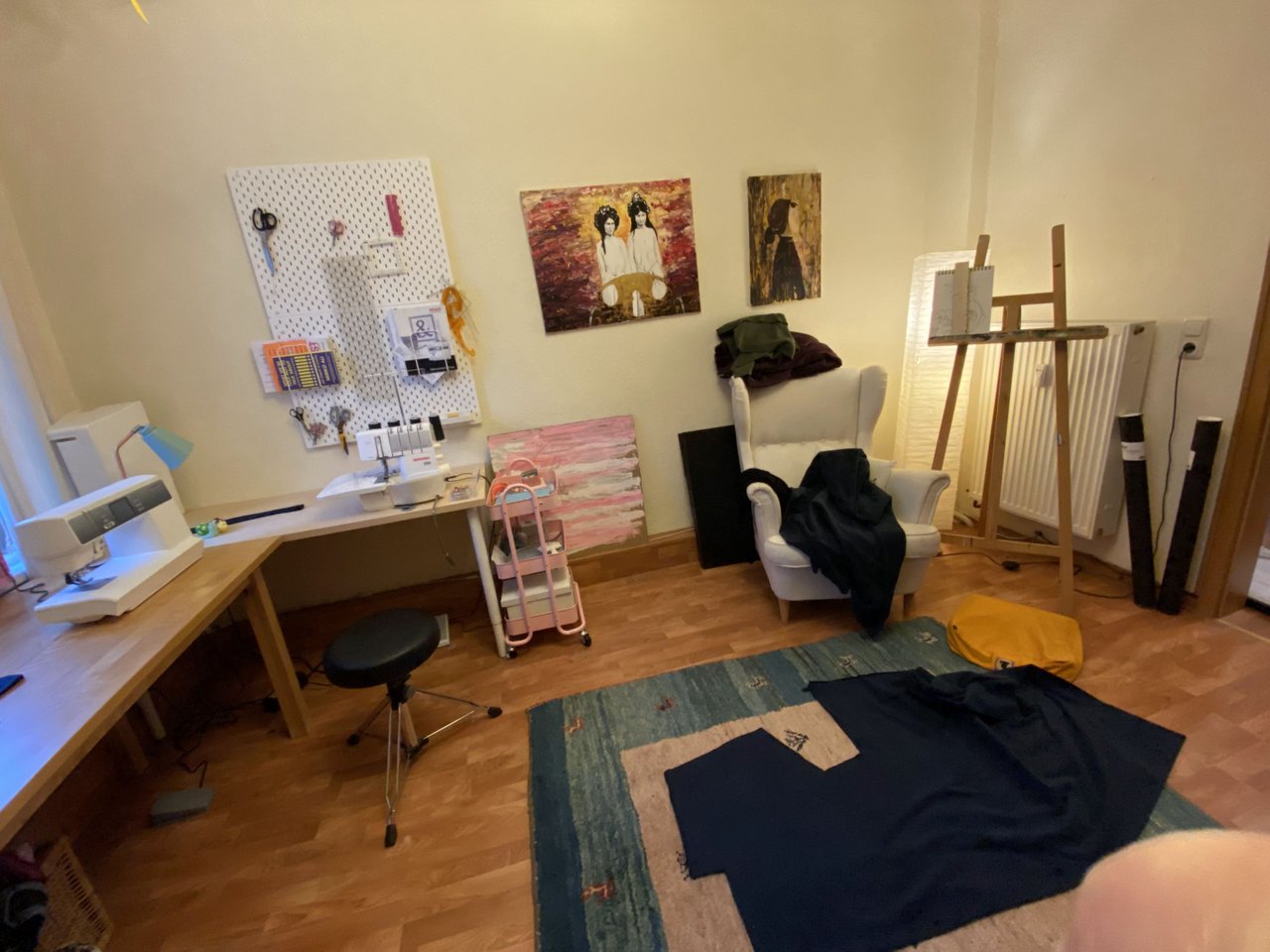 As in knitting and crochet my biggest fear in garment making is the fit. And this sweater has such a clever shape that it is super wide and comfortable but, in my eyes, looks like a fashion statement. The magazine places me at size M (92 cm bust) and I trusted the numbers but integrated a security net in form of a for me big seam allowance of 1,5 cm (fibre mood pattern does not have the seam allowance integrated into the patterns).
Before I started my sewing journey, I researched the sweater to research how it fit on different body types. And as Fibre Mood has a kind of aggressive influencer strategy there was a big number of examples of this Leona sweater on instagram to find. Annoyingly most sewist did not mention the size they made… Nevertheless, the research was successful as I decided to omit the waistband as I did not like the bunched look on some of the sweaters and because I already learned from other sewing projects that I like my sweaters short but on the other hand hate it when the climb under my bust. The latter happens if the sweater has a tight waistband which naturally crawls to the smallest part of my body when I move.
So, the no-waistband choice was sealed.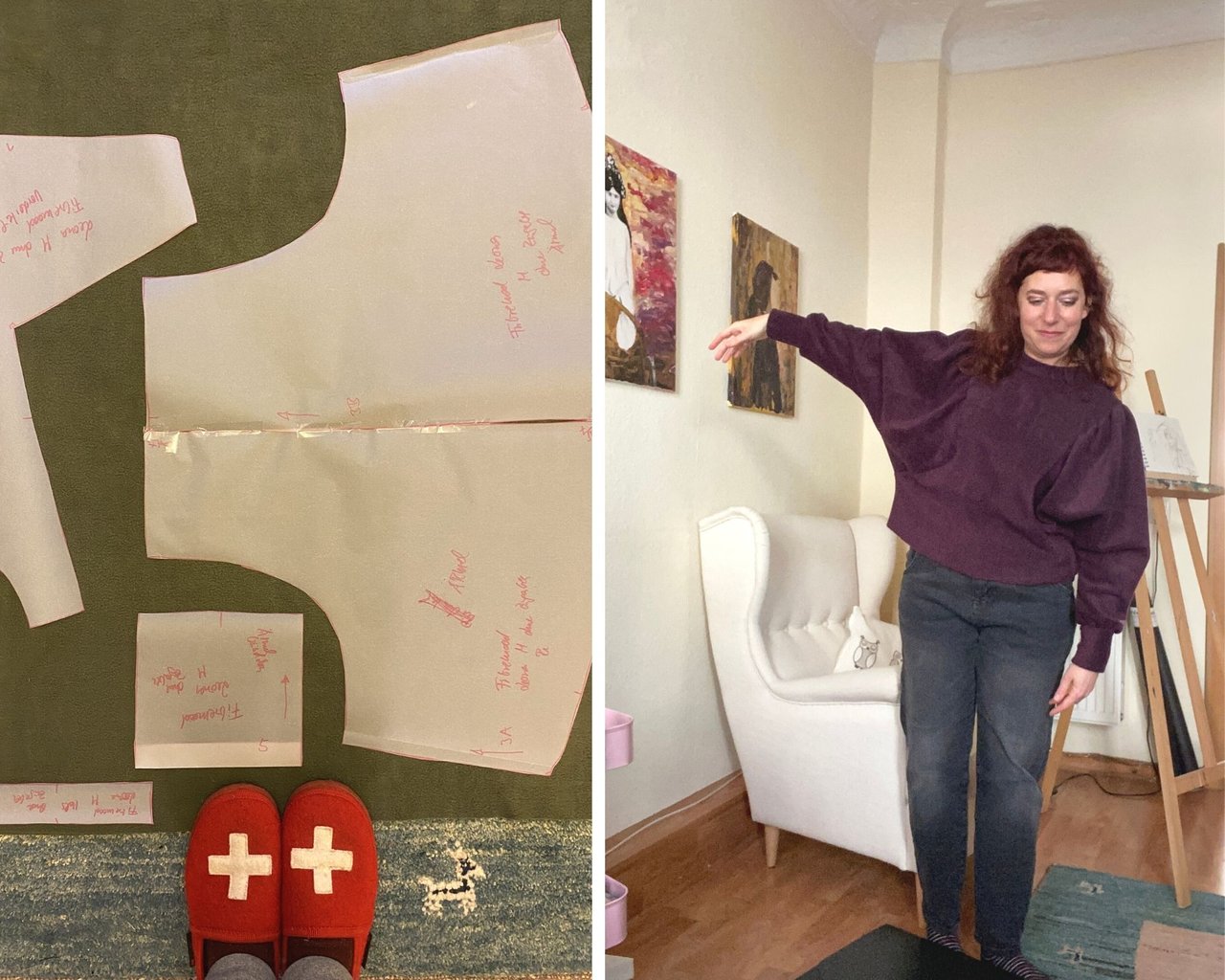 The pattern pieces of the sweater look really unusual for my unskilled eyes: the sleeves are huge and the body pieces extreme slim. But the explanation is easy to understand and the whole sweater has only two minor steps which one could find a bit fiddlier. The first one is to sew around the corner of the gathered sleeve without creating additional folds and the other are perhaps only an issue for me: sewing the sleeve cuffs.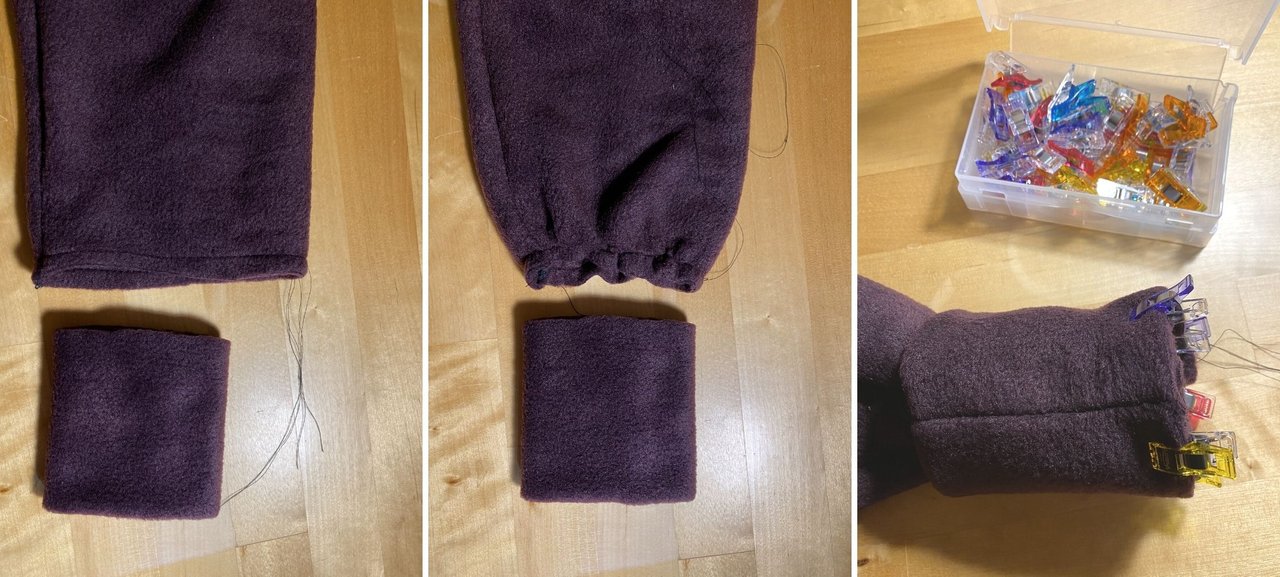 The latter is always a "hate" task for me. Trying to fit the super wide sleeve into a tight sleeve cuff which is stretched to the limit of its capability. But not this time! Because of my new tables I have both of my machines ready and I decided to at first gather the wide sleeve with the "normal" sewing machine and only then to sew the cuff on with the overlocker: worked wonderfully.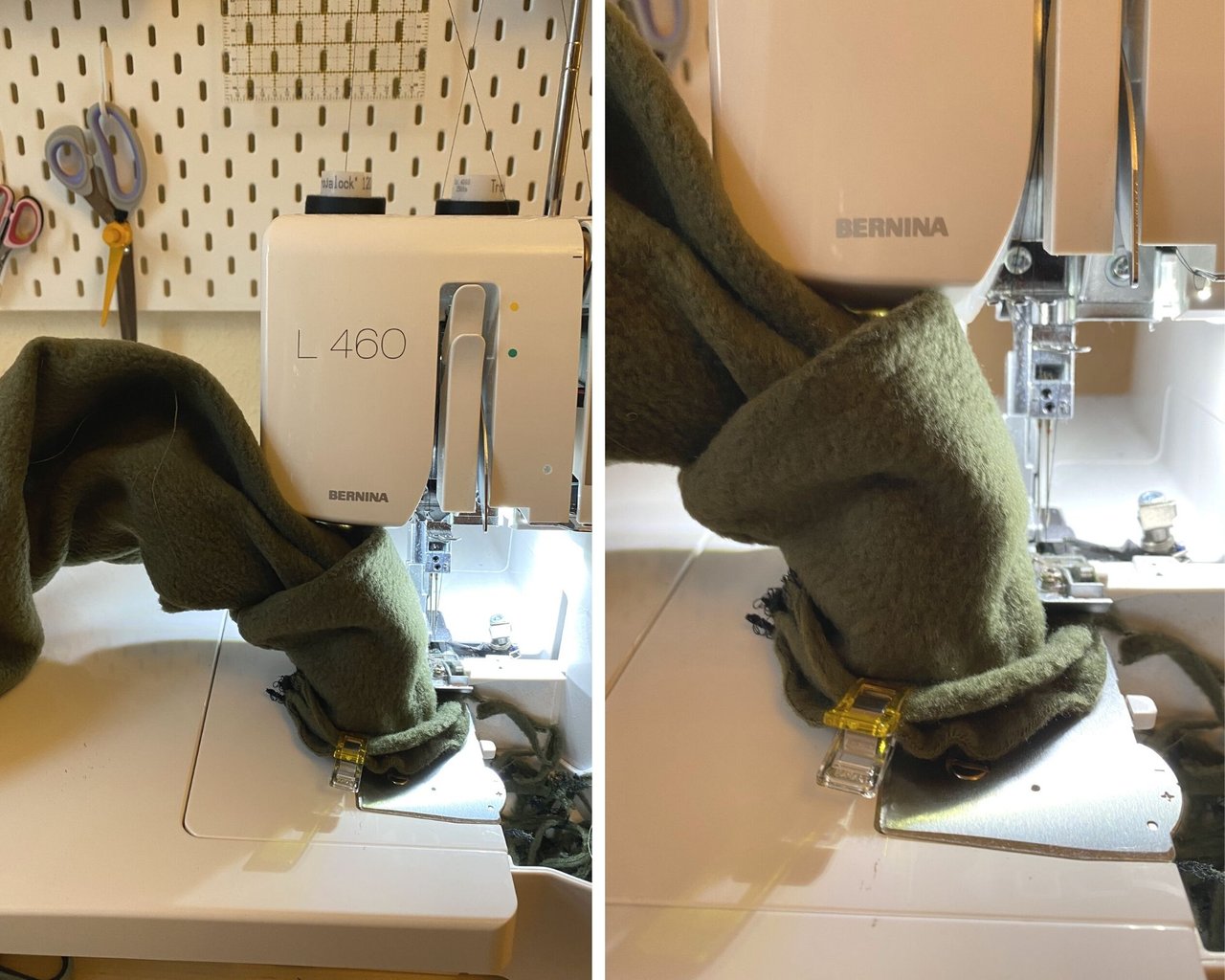 Ok, it worked better than stretching the cuff, but its still fiddly for me. I really have problems to make tiny things. This is one reason I so admire you – dear @needleworkmonday crafters – when you sew tiny Barbie clothes. I will abstained from sewing Mini garments in fear of destroying my machine in rage while sewing a minuscule Barbie sweater :-DDD
Remember there is a community contest running where you can test your Barbie clothes design and crafting skills. I am so exited to see all the entries <3<3
So, this is the story of my weekend: two finished sweaters and a cardigan experiment waiting for its completion (oh and a lot of leave cleaning in our garden… it was a funny experience, so many leaves that it felt as if we are cleaning a forest :-D)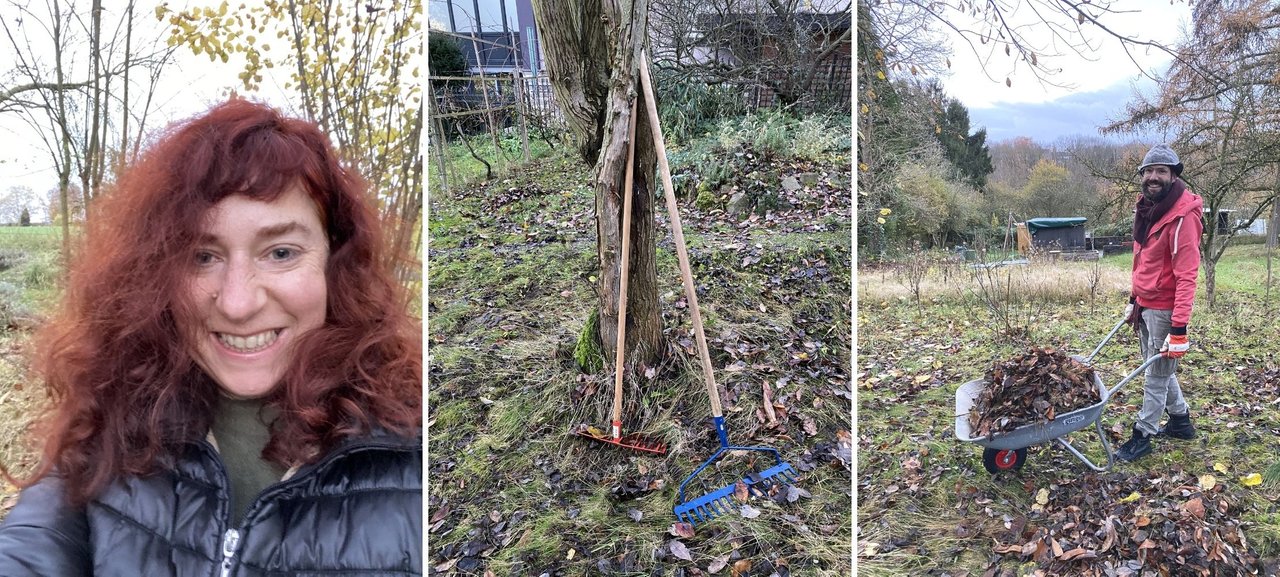 if you look closely you can see that I am wearing the green Leona sweater under my jacket 😀
---
Thank you @crosheille for initiating and @marblely for hosting the #needleworkmonday and the community builder team @lauramica, @romeskie and @kattycrochet I am so glad to be part of.
If you want to see more beautiful projects with yarn, fabric and most of all needles, follow @needleworkmonday on hive blog. Or even better grab your needles and keyboard and join the #needleworkmonday community. You can read more comments on this post on my hive blog. 
Read more about my art und upcoming exhibitions on neumannsalva or buy some of my digital artworks on NFT showroom.
Last but not least: if my post coaxed a smile on your face you could support me with cocain coffee on Ko-fi