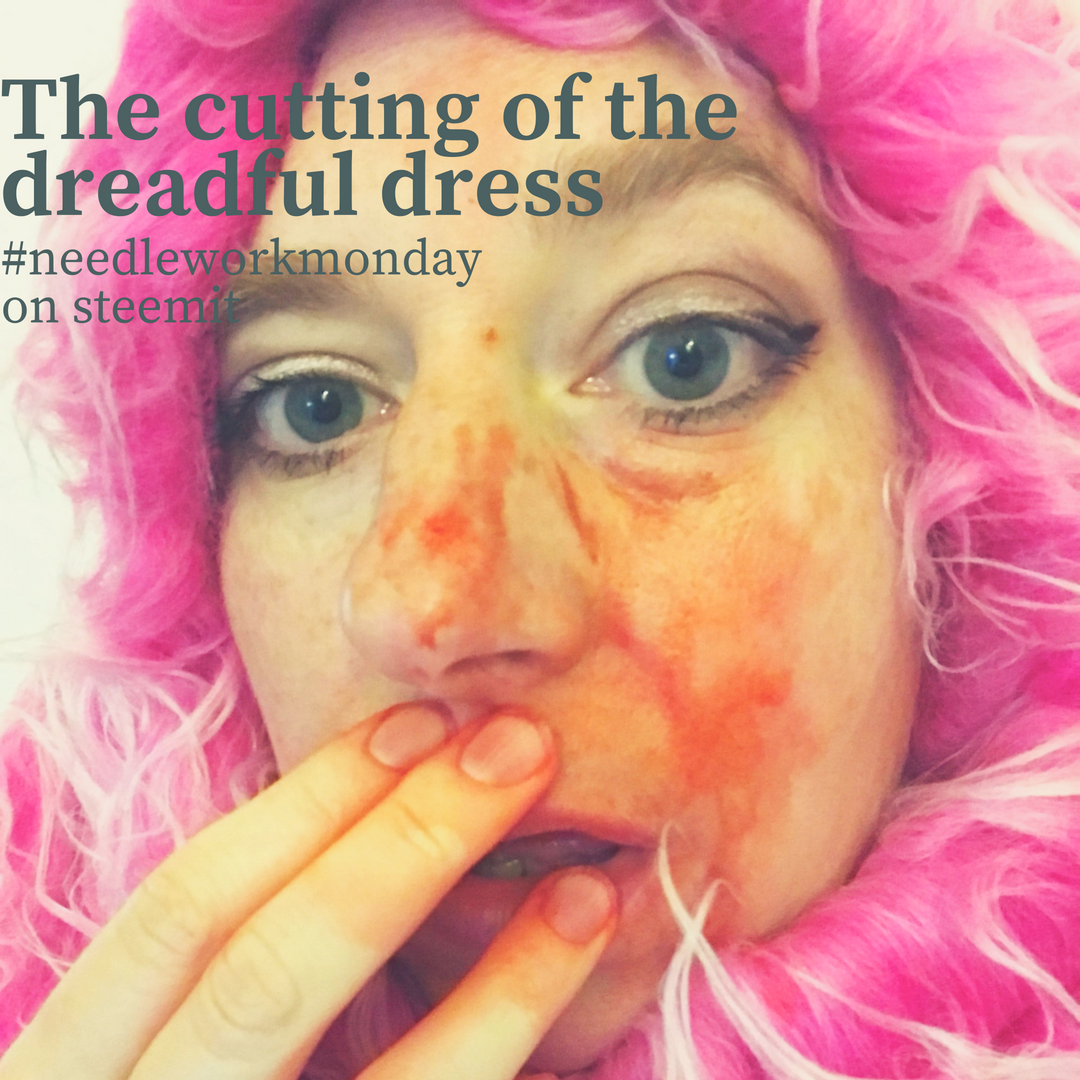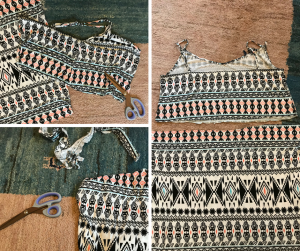 I did it! And no, I am not Britney Spears and shaved my head or played with my lover's emotions, which is the context of her song as I learned while googling for this post… Perhaps I should have been clearer and written 'Ups I did it again' but this would have been a lie. It's a first for me – I gorily successfully altered my mother's dress 😀
You all know this dreadful dress (whoa unintended alliteration) was waiting for my help for two weeks now, but I was stalling the surgery, because of my underdeveloped sewing skills. But know: all went well.
The first step was the creepiest step, I had to cut the elastic out of the dress. Which meant I had to cut the dress in two. I wanted to this with a rotary cutter (which I bought at a coffee shop – strange or?) but the fabric was so stretchy and uneven it did not work out. So, I used scissors, and this was okayish. As you can see on the photos, the fabric was sewn slanting to one side and the pattern did not match. This I could not help.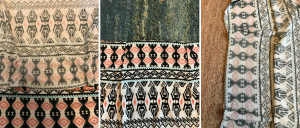 The next step was to recognise @fiberfraus prediction, that the lower part of the dress will be wider than the upper part.
I made two darts into the back of the lower part to accommodate its bigger width. Sadly, I followed my instinct to guess the dart width, which led to pinning this several times…
At least I pinned both parts together and sewed (while sweating profoundly).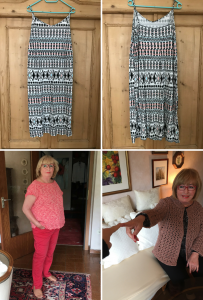 Last step delivering the dress to my mother and waiting for her reaction… which was surprisingly: it fits. And better than before, because of the darts – jippyhhhhhh
As I have no photo with her in the dress, I post two older creations I made for her: a crocheted jacket and a knitted T-shirt. And as you can see, my mother also likes to make fun on photos (we re-enacted Michelangelo's creation of Adam :-DDD
If you want to read all the encouraging comments visit my steemit blog @neumannsalva. Thank you to @crosheille and @crystalize for curating #needleworkmonday