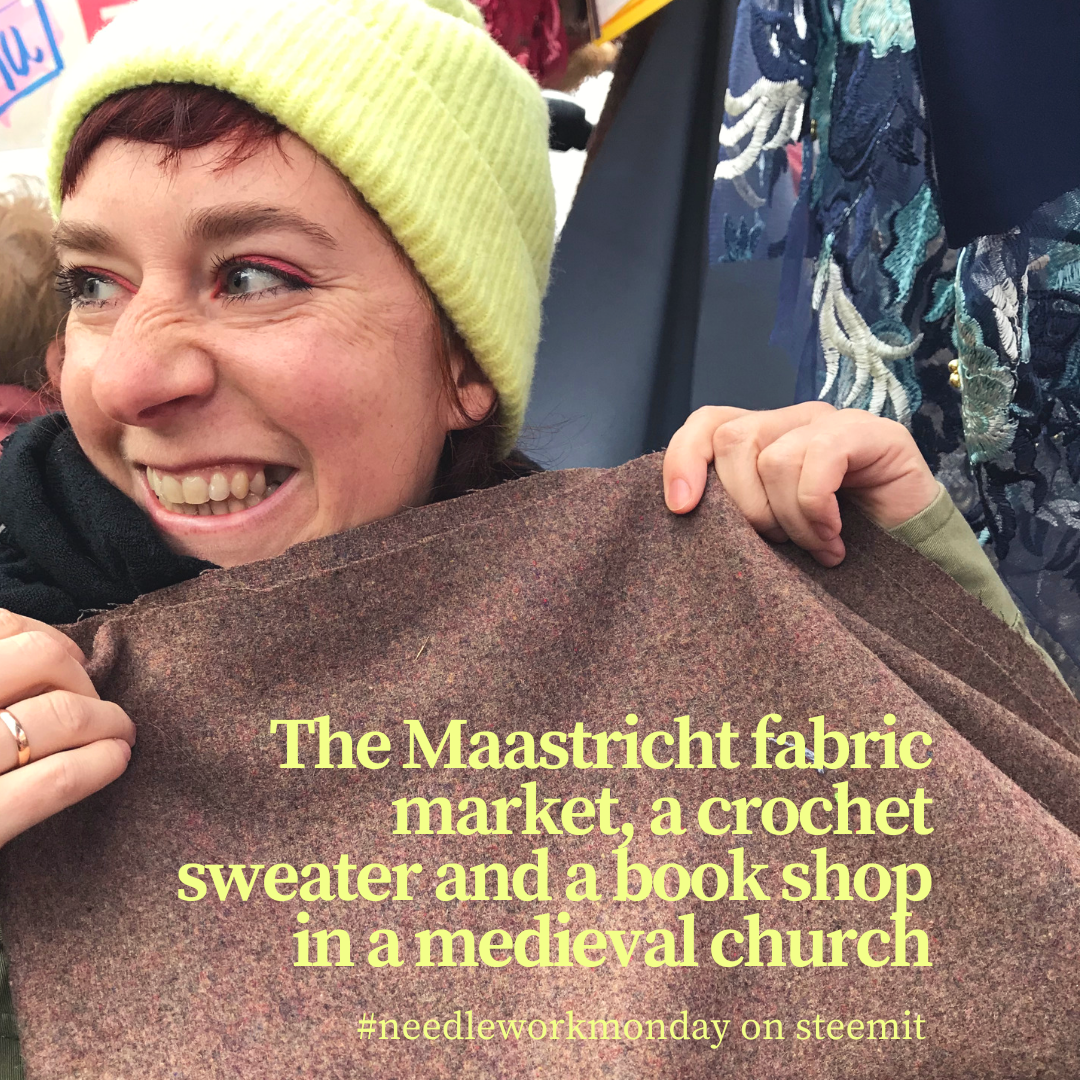 Last week I visited Maastricht (and Aachen) and now I have a plan: becoming a millionaire and buying an art nouveau mansion downtown Maastricht…. Such a wonderful town! I remember I said the same things about Lüttich last year, and to my defence, I would still graciously accept a mansion there, so that I could live my wild crafting life in Lüttich.
I am so modest and nice, aren't I?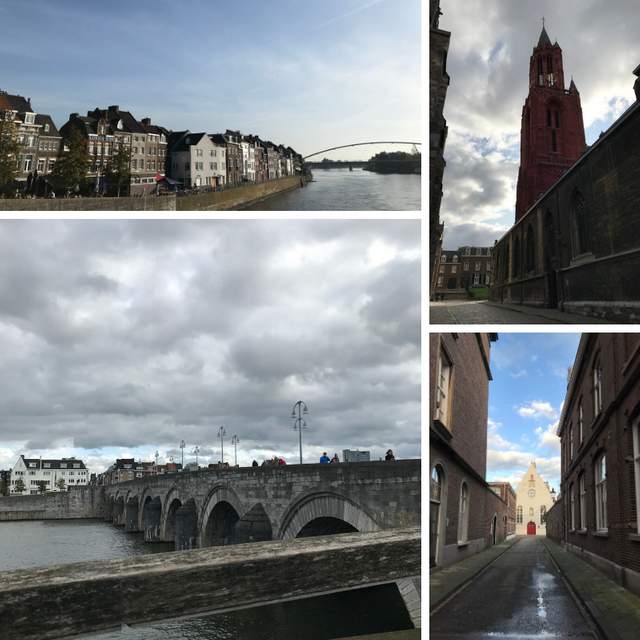 But back to Maastricht which is a sewist and architecture lovers heaven. After several days of intense rain in Aachen, we decided to spontaneously visit Maastricht. With no plan in mind we drove directly into the city centre, found a parking place – which by the way was up to date the most expensive underground car park we ever encountered 1 € per 20m minutes – and wandered directly into a fabric market.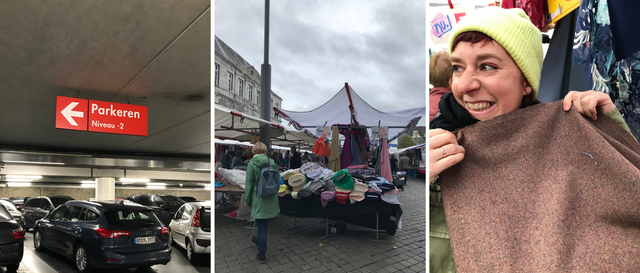 A great hurray and joy for me. After the first glimpse my joy transformed into maniacal excitement, as all fabrics were half the price or less than at home. And the slightly disturbing realisation I made is, the fabrics are exactly the same as the ones at home… only cheaper. After my coat sewing experiment I have this inflated self image which tells me that I am able to tackle all sewing projects indifferent how complicated (ok, besides this gathered skirt, this is simply not possible :-DDD) and so I decided to forget my husband and go hunting after a thick wool fabric for a winter jacket. But I was so overwhelmed I was unable to decide while my husband was slowly and silently freezing. After conversing with several completely unknown fabric shoppers (who also were so kind to take a photo of me, so that I could decide if the color of the fabric suits me) I bought…. tada… nothing. With the idea to return later I had pity for my husband, and we started to research eateries and cafes. And we were successful in such an unexpected way: coffee in medieval cathedral.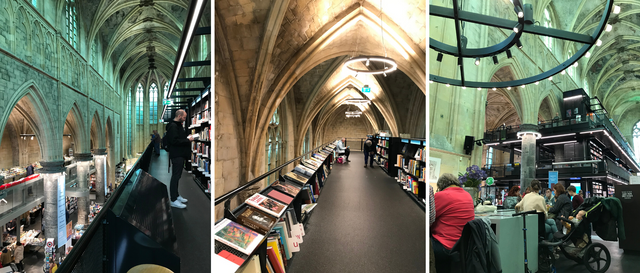 In Germany and the Netherlands are many churches which are no longer in use. Many of them are abandoned and no longer cared for, slowly decaying, which let my heart bleed. In Maastricht they found a wonderful solution to rescue this historical building. They built a bookstore and a confectionery into the church. It was like a wonderland for us, high ribbed vaults and amazing pillars framed by rows of books and garnished with a strong and creamy espresso macchiato. Although I do not speak Netherlands I could not resist and bought a sewing book, hoping that I can make sense of the patterns, photos and drawings. The book presents 15 dresses in sizes from 30 up to 56, which is amazing and so inclusive. I already have plans for four of them.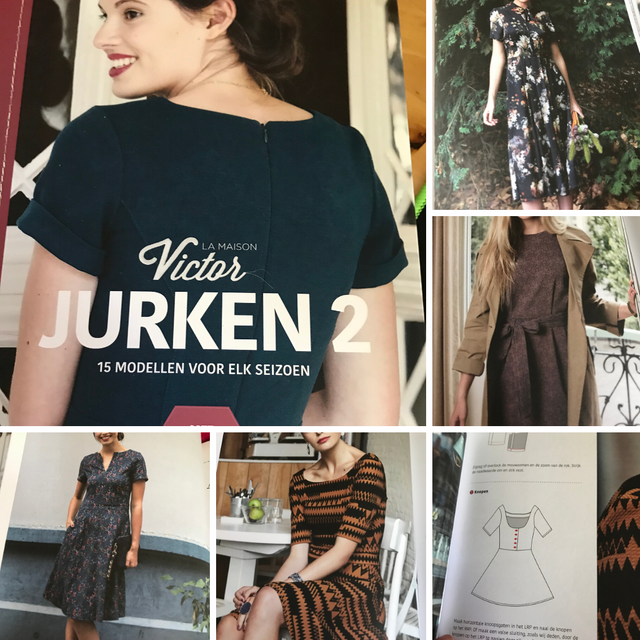 But back to the market I was a bit disappointed as it was closed… but as I can be very persistent in my pursuit of fabric and wool, we visited Maastricht a second time on our way home from Aachen. The market on this day was much smaller but I was able to find a thick woven wool fabric in dark grey and an even darker, I will say mysterious, flower fabric with a slight stretch. The flower fabric is dedicated for the flared brown/black dress on the photo above and the grey wool will become a short jacket.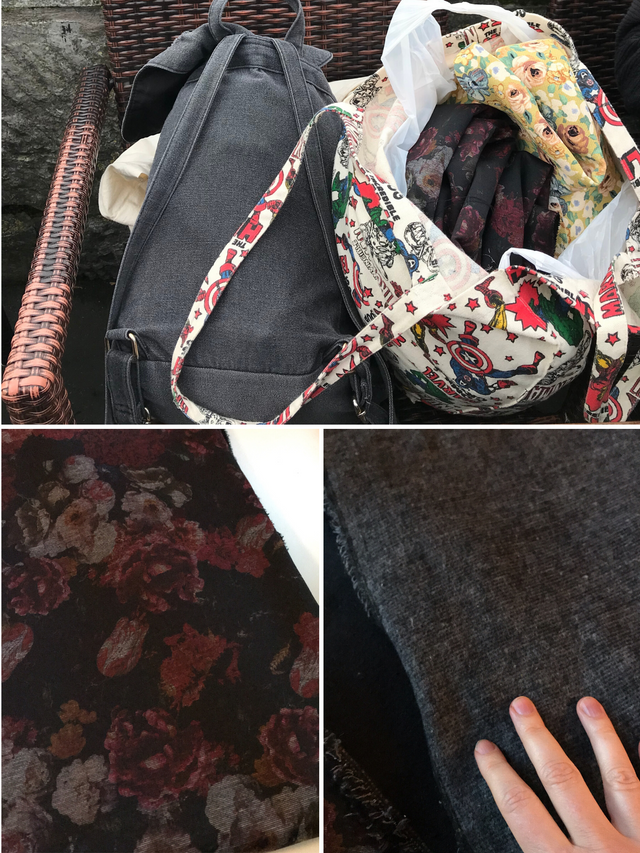 I also tried to get a bit of crochet time during our Aachen and Maastricht visit, but I made a strange mistake (I somehow lost two clusters in a row) and I had to unravel everything I crocheted during the last week. Graaaahhhh. But I am still excited about this pattern, which will be a raglan sweater not worked top down but flat and then seamed. Hopefully the sweater will resemble the image in my head 😀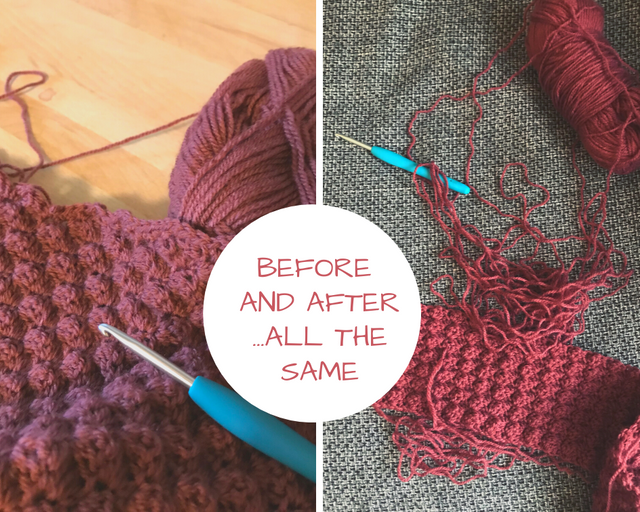 Thank you @crosheille for iniciating and @muscara, @shanibeer, @marblely for hosting the #needleworkmonday. If you want to see more beautiful projects with yarn, fabric and most of all needles, follow @needleworkmonday on steemit. Or even better grab your needles and keyboard and join the #needleworkmonday community. You can read more comments on this post on my steemit blog.