Last year @crosheille had a wonderful idea to start off into the new year: with a recap of all the project we did 2019. Sadly, I am still grieving and recapitulating the last year feels overwhelming and not in a good way (if you also had a year of loss and grieve, I sent you a big hug). So, I decided to omit the recap in favor of a forecast – my list of makers goals.
Please read my ambitious list carefully because I will hold you responsible if I fail… someone must be responsible and it cannot be me :-DDDD
My 2020 makers goals
The ruffle sweater
I am starting my list with a type of sweater really I love to wear: a sweater with ruffles at either the shoulders or the yoke. I have two of them and they are both in my heavy rotation. While wearing one of these sweaters I finally asked myself, why I never tried to sew or knit such a thing? And for both – the knitting and the sewing – the answer is, I do not have a pattern and are to cowardly to try it without. I am still unsure if a ruffle can be made without an overlock machine? (Anybody? Does it work without one?)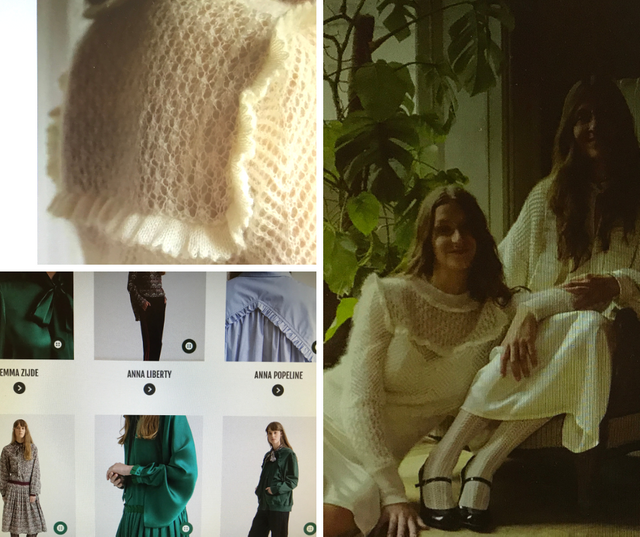 photos are from the veritas website
The pattern on the other hand will (hopefully) cause no problem. The Belgian shop veritas (I wrote about it in my Christmas post) has currently two absolutely wonderfulamazingstylishcuteandmodern magazines about knitting and sewing ruffles in all variations which I am very excitet over. The designs are made by Veronique Branquinho which you can explore in this look book. The only problem is as you remember, the shop is closed. And not only this one but all in Germany….. AAAAHHHHHHHHHHH and the Belgian internet shop does not deliver to Germany double AAAAAHHHHH. My solution will be to convince my neighbours to let me order it to the camping site in the Netherlands they are visiting soon. You will be the first who read how this went…
Trousers
This is no fun. This is labour, an expedition into unknown territory, an altercation between my backside and the world of fabric. Finding the right size in a pair of store brought trousers is like climbing the Mount Everest for me, so trying to sew them should be the natural evolution in my sewing career. Should…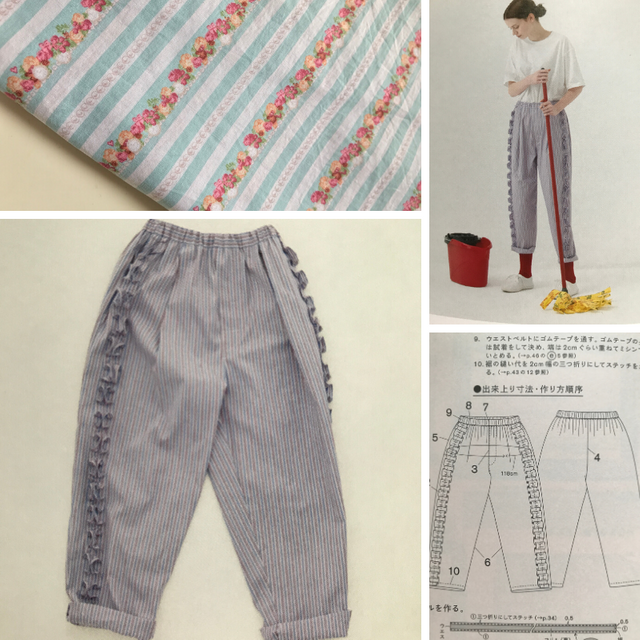 photos are from hamadas book, sweet clothes
Sewing trousers was also last year's resolution, but the only thing I did was buying patterns and cutting out one of them half-hearted. Half-hearted because I think this pattern will be much too small. (But it is so cute) It is a pattern for trousers with an elastic waist from this amazing Japanese sewing book I own. My new resolution will be to try this pattern but in a thin cotton fabric and then use it as pyjama trousers, which will get good use, if they fit. The fabric is from the Maastricht fabric market and was only two euros, so not much loss on the financial side if I make mistakes.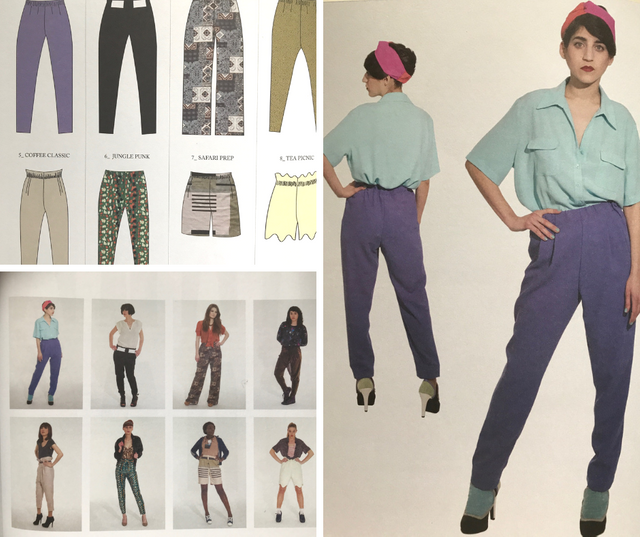 photos are from Rosie Martins Book, DIY Couture
The second pair of trousers I want to try is a pattern from Rosie Martin. Also, with an elastic waist… but I am contemplating on making the front waistband without elastic and attach the elastic only on the backside. This would resemble trousers I bought from H&M which fit fairly well. Rosie Martin has many options how to design your personal trousers and all of her variations look so stylish in my eyes. Buuuuut, her models are all smaller and more evenly proportioned than me. The main problem fit wise between my body and rtw clothes is the rise and the hip width: the first is mostly much too high and the latter too small. While writing this I already feel a bit of sweat on my forehead and my blood pressure rising – I fear the trousers will not be an easy endeavour.
A knitted cardigan wearable in two directions
Ok, here it is, the fun. Again, a lovely store bought cardigan is the inducement. This cardigan has a for me unusual fit, it is very wide in the shoulders and sleeves up to the underarms and there super slim fitted. I guess it is a kind of dolman or batwing shape, but I am not sure how to categorise it. On Ravelry and Instagram I saw some loosely comparable cardigans which were shown worn in two ways: "normal" meaning the neckline is around the neck and upside down, so that the hem is at the neck. I looove this. I so want to knit such a sweater.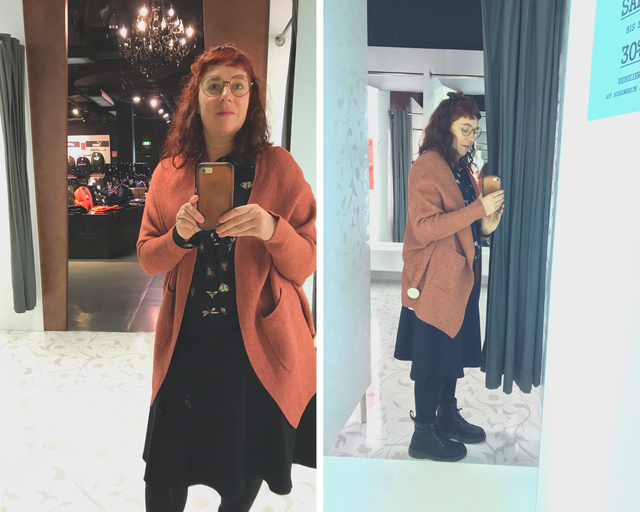 But I am still undecided if I try to improvise this or if I try out one of the following designs. The first is Penguono from Stephen West which is reversible, the second is Neringa Rukes Light Air Cardigan which is not reversible but reminds me nevertheless of my beloved coral cardigan. The third one is a crochet cardigan from Emily Pratt, I guess also not meant to be worn upside down, but I think it could work.
Making a blouse
Another sewing goal: a classic blouse with a button band and a collar and sewn out of the most misbehaving complicated fabric of the world – I am talking about you woven fabric, beware! I have two patterns which I considered using.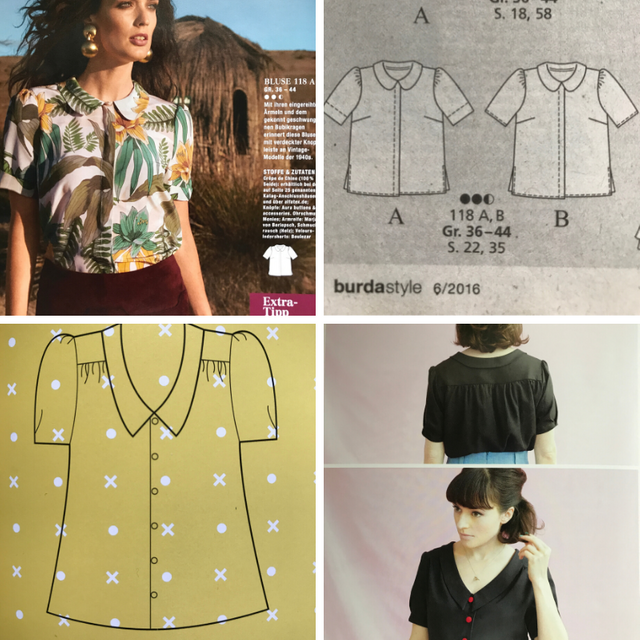 photos are from the Burda magazin and Love at first stitch
The first is from Tilly and the Buttons , her Mimi blouse. A blouse with strong vintage vibes created by the gathered back, the big collar and the unusual folded sleeves. I already have cut out the fabric for this blouse, but I did not have the heart to sew it (as ever angst about the fit). After reading @shanibeer's arcticle about the small bust adjustment, I am fairly sure, that I cut out the wrong size. I should have chosen a bigger size and used this adjustment… too late. And the million pieces the blouse requires gives me a fright.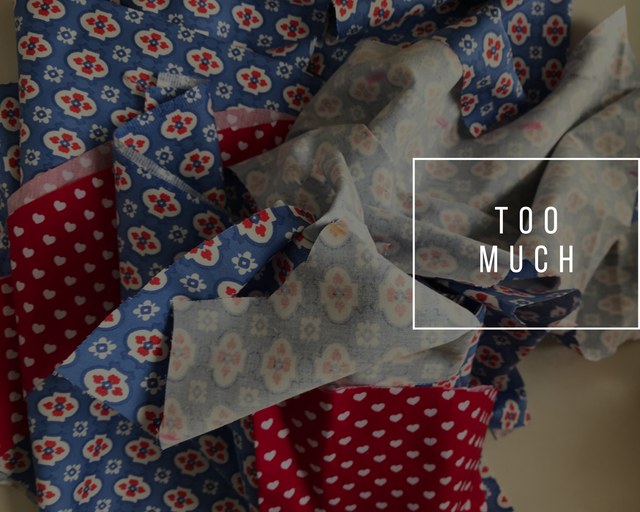 The second pattern I am contemplating is from Burda. It is a cute blouse with a Peter Pan collar. I got this magazine second hand (I highly recommend this to you, I buy all my Burda magazines on Ebay) and I love this design. The construction seems to be a bit simpler.
Sewing a million puff-sleeve sweaters
I am in a sewing frenzy. I got a stunning soft blue puff-sleeve sweater from Monki at Christmas and it has the PERFECT FIT. Honestly. The perfect fit is possible. I will not write much more, as in the next weeks will come some creating, designing and copycat sewing post about this sweater. I will only say so much: I am a sewing god… ahem sorry, I rephrase… I recreated this sweater and it is wearable 😀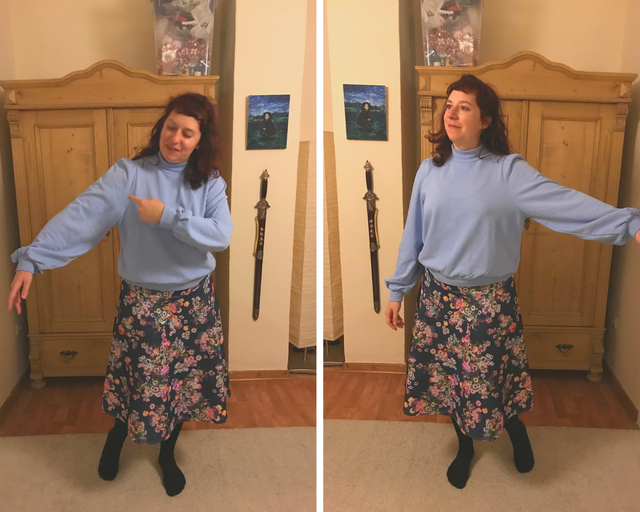 World Domination
Sorry, I couldn't resist my standard joke. I blame Pinky and the Brain.
I have no idea if anybody read this extreme long post to the end, especially as it is more a list of goals for myself. Sorry for this. But maybe I could inspire you to think about your goals in crafting for the next year? Are there things which give you so much pleasure that you want to make more of them (I am speaking about the puff-sleeve :-D)? Or do you want to learn a special technique? I would so love to hear from you.
The idea of #2020makergoals did not grow in my garden but was initiated by wootcrafts. She not only started this hashtag but also designed a spreadsheet you can use on Instagram for your goals. I was too stupid to use it… shame on me, so I made my own.
Thank you @crosheille for iniciating and @muscara, @shanibeer, @marblely for hosting the #needleworkmonday. If you want to see more beautiful projects with yarn, fabric and most of all needles, follow @needleworkmonday on steemit. Or even better grab your needles and keyboard and join the #needleworkmonday community. You can read more comments on this post on my steemit blog.