Two days ago, I had a long and introspective day in the garden. I focused on an exercise from struthless to organise or better to get the second half of 2021 on track. It was a long exercise, 11 steps with a lot of writing, thinking and a bit of painting (to keep me interested). All in all, I sat for several hours in a hot and humid garden… you remember the wilderness, I call garden.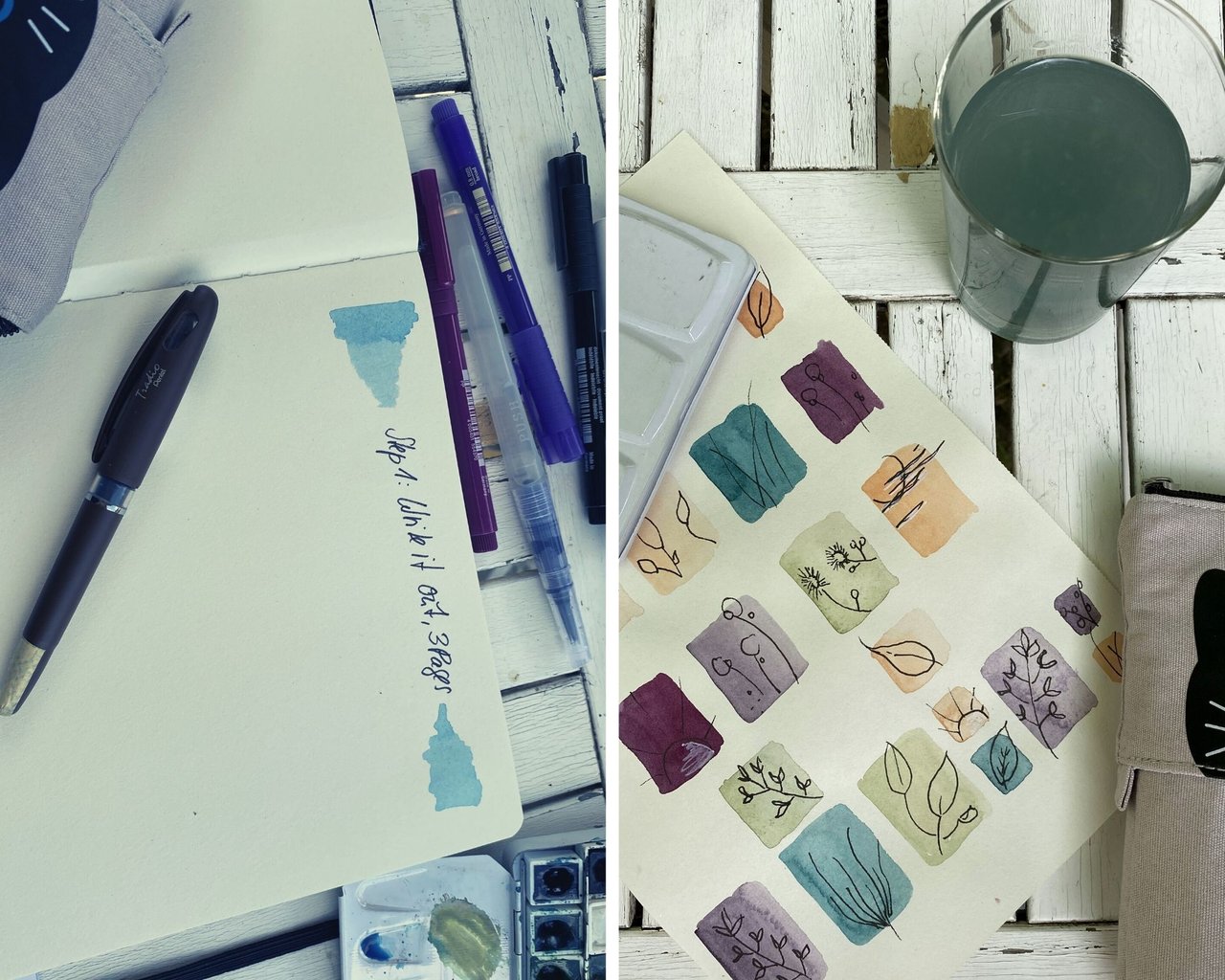 The next morning, I woke up with this: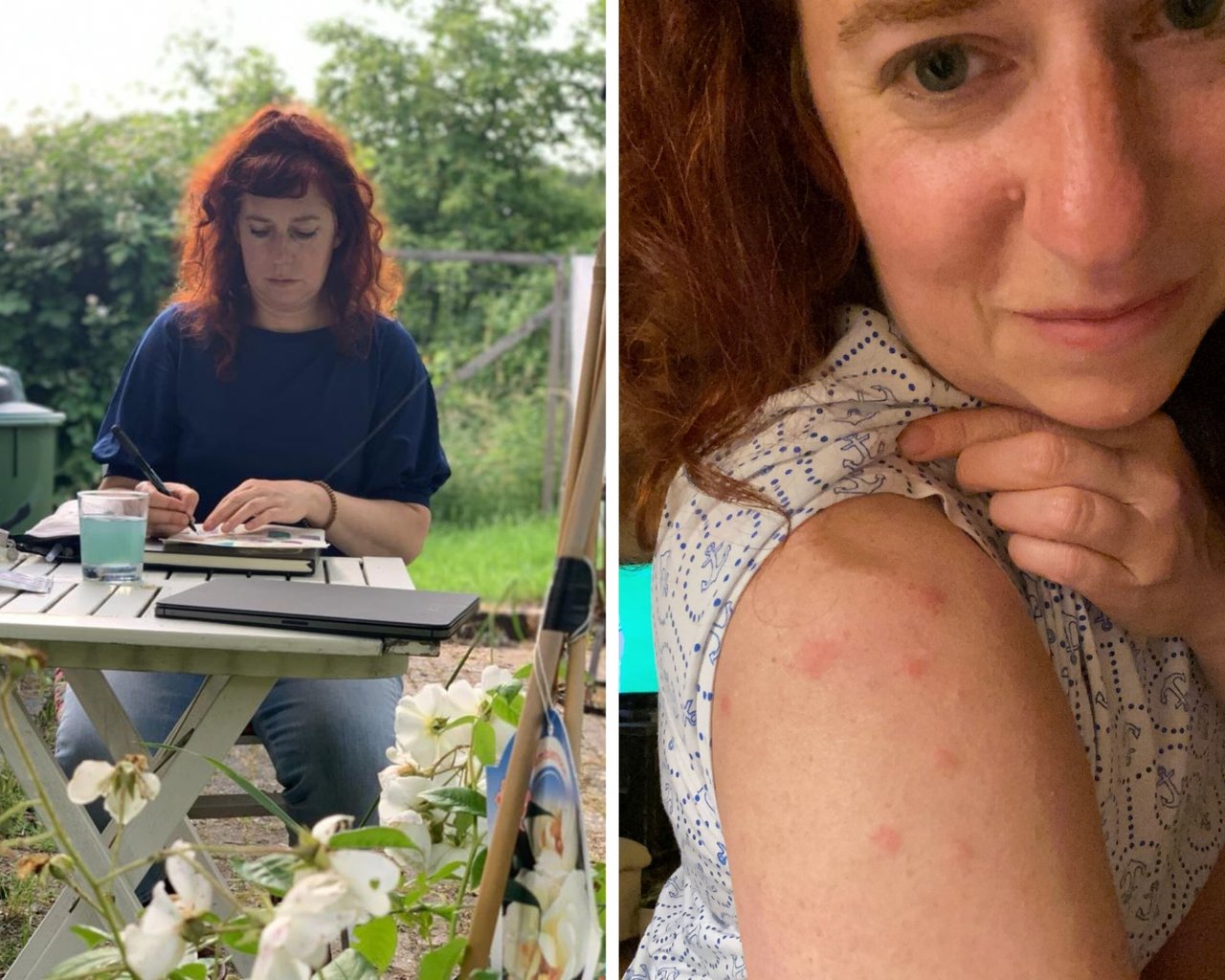 Seven mosquito bites on my shoulder, two on my elbow, two at a very intimate place I will not specify and one on my leg. I must have gotten them during my writing day while being concentrate and sitting still for hours, I was the perfect victim for the mosquito.
I found this kind of funny that the most prominent bites were located on my shoulder and appeared as if a crazy doctor tried to vaccinate me countless times. So I posted this photo in my Instagram stories and afterwards a good friend called and we both bonded over a life full of infected and itchy mosquito bites (how unfair is this: both of our loved ones are always free of bites, the mosquito only eat us). My friend had even worse problems with mosquitos last year: one of her bites got so infected/allergic she had to visit the hospital and still has several scars. Although this was clearly no fun for her, we nevertheless got in a humorous mood and envisioned that in our itchy bites some crazy aliens will hatch.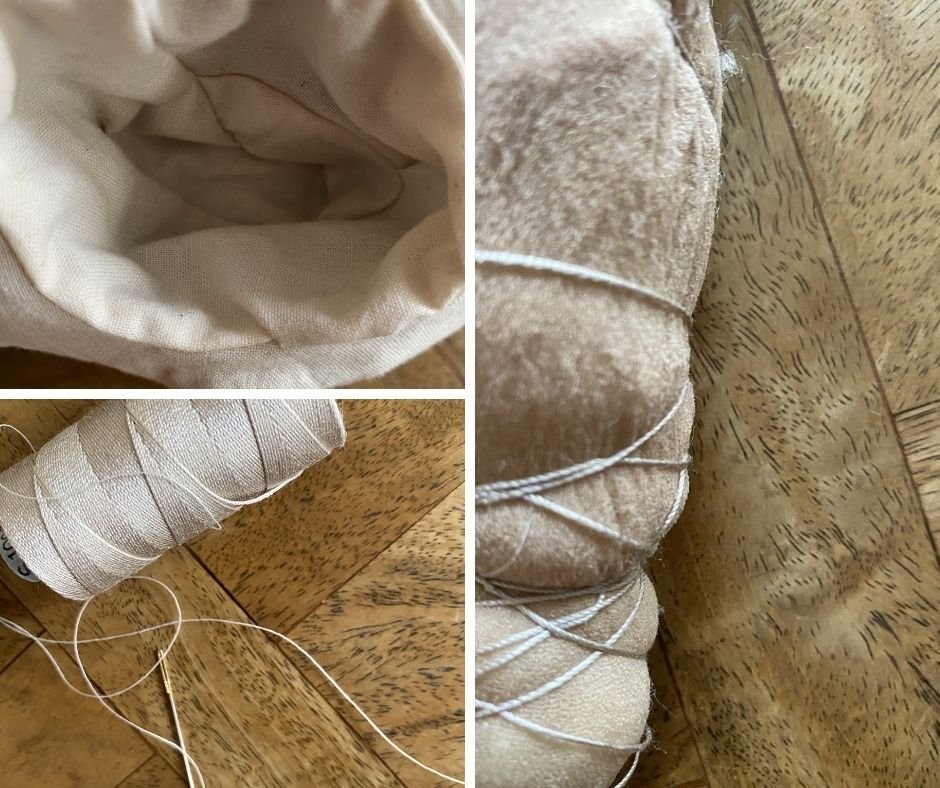 And tada: here we are! The secret project @needleworkmonday challenge "Tease us!". After my little story you already have a hint which secret project I am working at. But I am sure you have no idea how it will look (imagine me laughing maniacally). I will give you some absolutely unhelpful photos of details and you can dream (others call this kind of dream nightmare) about my project :-DDDDD
Thank you @crosheille for initiating and @marblely for hosting the #needleworkmonday and the community builder team @lauramica, @romeskie and @kattycrochet I am so glad to be part of.
If you want to see more beautiful projects with yarn, fabric and most of all needles, follow @needleworkmonday on hive blog. Or even better grab your needles and keyboard and join the #needleworkmonday community. You can read more comments on this post on my hive blog. 
Read more about my art und upcoming exhibitions on neumannsalva or buy some of my digital artworks on NFT showroom.