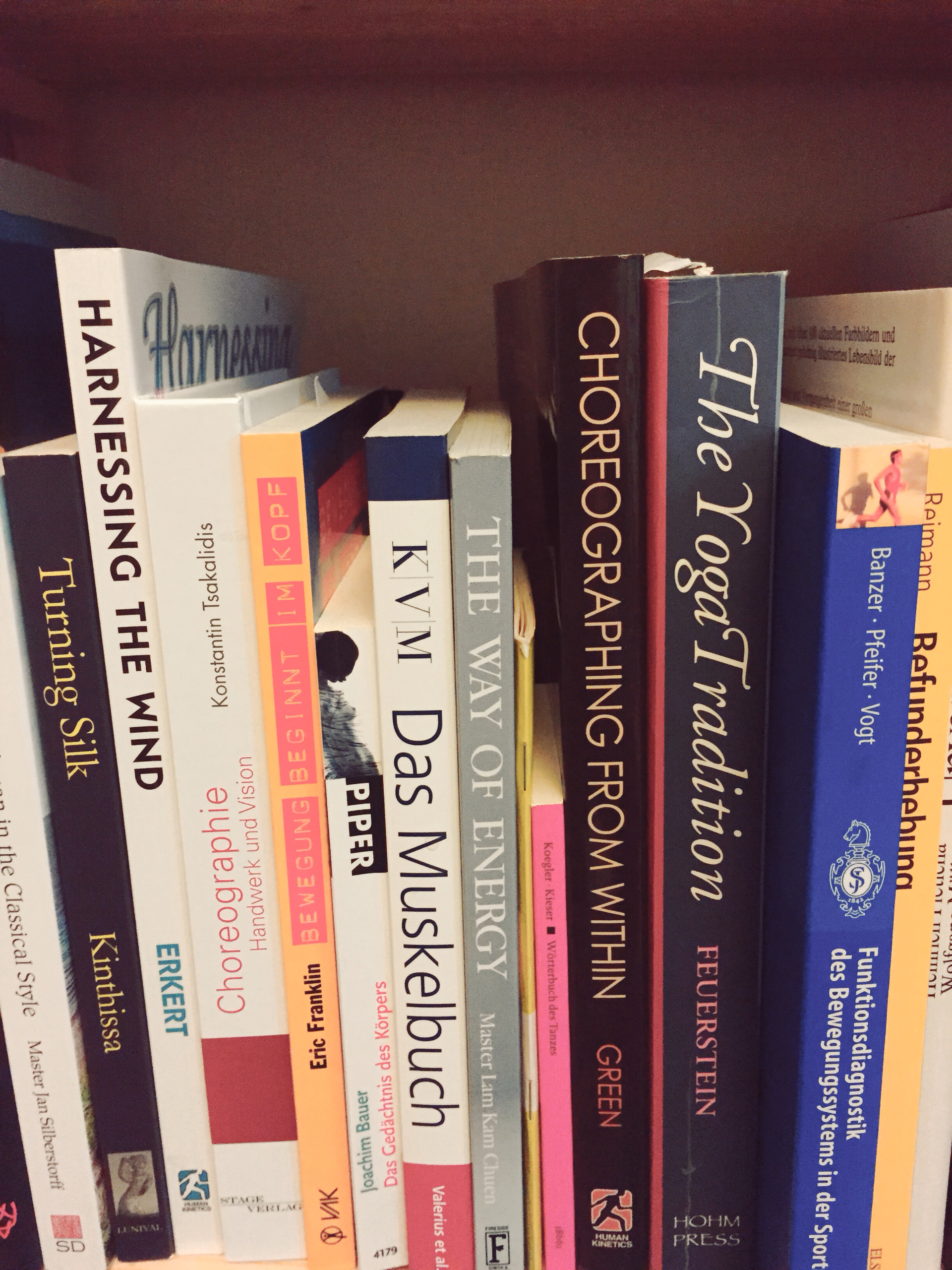 Im September habe ich eine großartige Gruppe von (angehenden) Yogalehrerinnen unterrichtet. Unser Thema war "Wahrnehmen, Beschreiben, Interpretieren und Manipulieren". Eine tour de force beginnend bei biologischen und psychologischen Grundlagen zur menschlichen Wahrnehmung und ihren Verbindungen zur Yoga Philosophie. Hin zum detaillierten und möglichst wertneutralen Veräußern des Wahrgenommenen in Form von Beschreibungen und im zweiten Schritt als Feedback für das Gegenüber. Hier haben wir kurz allgemeine Feedbackregeln gestreift und uns dann den Besonderheiten beim feedbacken im Hatha Yoga Unterricht gewidmet. Wir haben gemeinsam unsere Wahrnehmung für den menschlichen Körper geschärft, um ihn dann in Bewegung zu bringen.
Normalerweise beinhalten meine Thesenpapiere immer auch Literaturempfehlungen – diesmal kommen sie erst jetzt. Als Ausrede Erklärung: Die Besonderheit dieser Unterrichtseinheit war, dass sie stärker als sonst durch meine eigenen Erfahrungen im Bereich von Tanz und Körperarbeit geprägt ist und die wissenschaftliche Aufarbeitung erst im zweiten Schritt geschah. Vieles habe ich selber bei so fantastischen Lehrern wie Remo Rostagno erfahren oder in Weiterbildungen erlernt– hier empfehle ich z.B. Gunther Schmidt Hypnosystemische Therapie und Coaching.
Die folgenden Bücher streifen einige Themen die wir behandelt haben, aber sie sind mehr Inspiration, denn als klare Lerngrundlage gedacht.
Ambrosini, Diane, Kappmeier, Kathy: Instructing Hatha Yoga, Illinois 2006
Banzer, Winfried, Pfeiffer, Klaus, Vogt, Lutz: Funktionsdiagnostik des Bewegungssystems in der Sportmedizin, Berlin 2004
Blom, Lynn, Chaplin, Tarin: The Moment of Movement. Dance Improvisation, London 2000
Huppertz, Michael: Achtsamkeit. Befreiung zur Gegenwart, Paderborn 2009
Huppertz, Michael: Achtsamkeitsübungen, Paderborn 2011
Kaltenbrunner, Thomas: Contact Improvisation. Bewegen, tanzen und sich begegnen, Aachen 2001
Michie, David: Hurry up and meditate, New York 2008
Reimann, Susanne: Befunderhebung. Grundlagen für Physiotherapeuten und Masseure, München ³2008
Rosenberg, Marshall: Gewaltfreie Kommunikation, Paderborn 2013
Zum besseren Verständnis zu Wirkung von Asanas kann ich zudem folgende Seite empfehlen:
Viel Spaß mit den Empfehlungen und falls ihr noch andere schöne Bücher und Internetseiten empfehlen könnt: immer her damit!