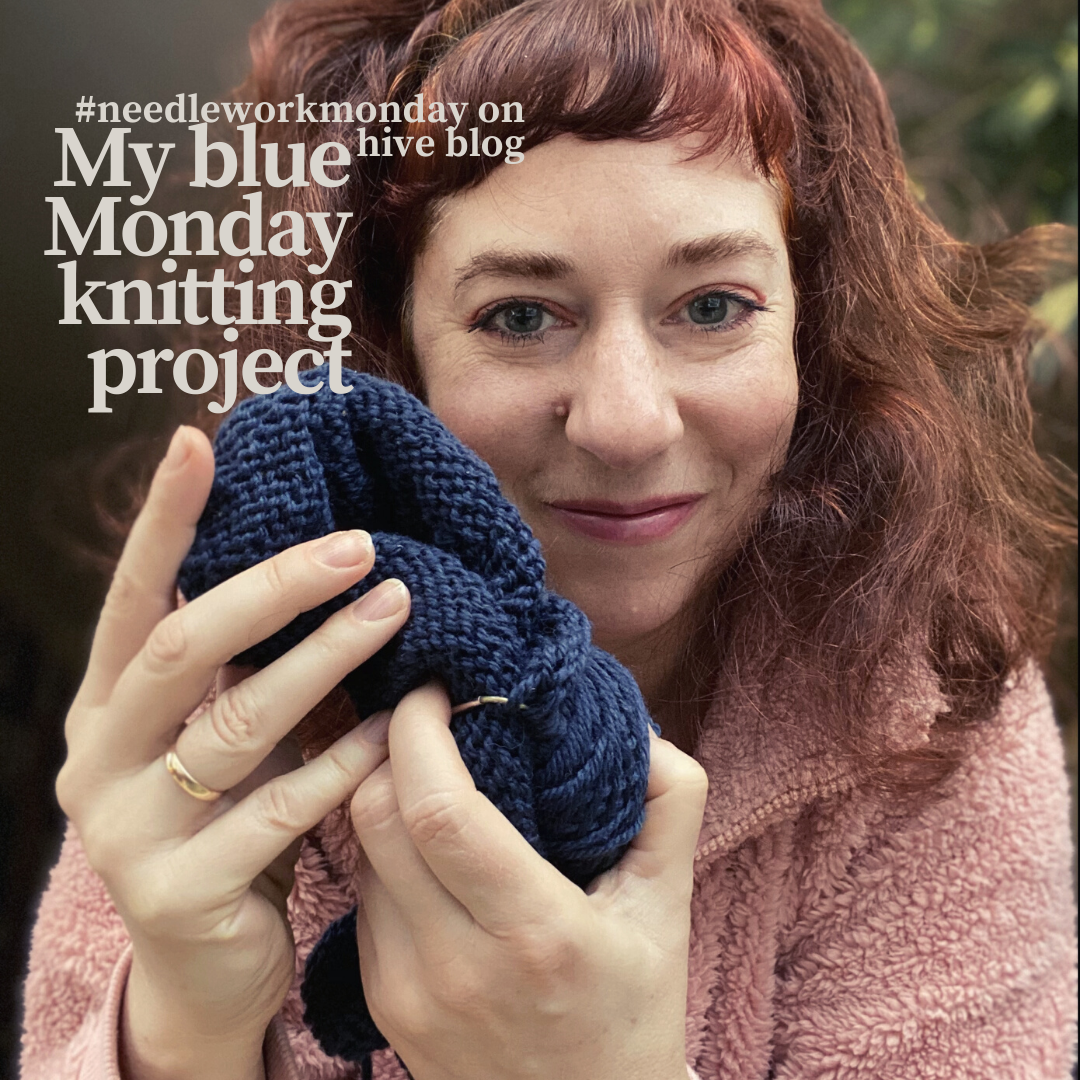 I do not want to break the Monday spell, but I really do not have a lot to show you right now, as I am mostly working for the exhibition and if I don't paint I work plan on Christmas gifts which I cannot show you here because my loved ones read my blog.
So, what choice have I left than again confessing a crafting sin which I originally wanted to hide in the depths of my various boxes: I started another project.
Yes you heard right, although I neither finished my long knitted jacket, nor the slipover or my second crochet shawl, although I have so much work for the exhibition and a lot of gift making in front of me, I started another cardigan.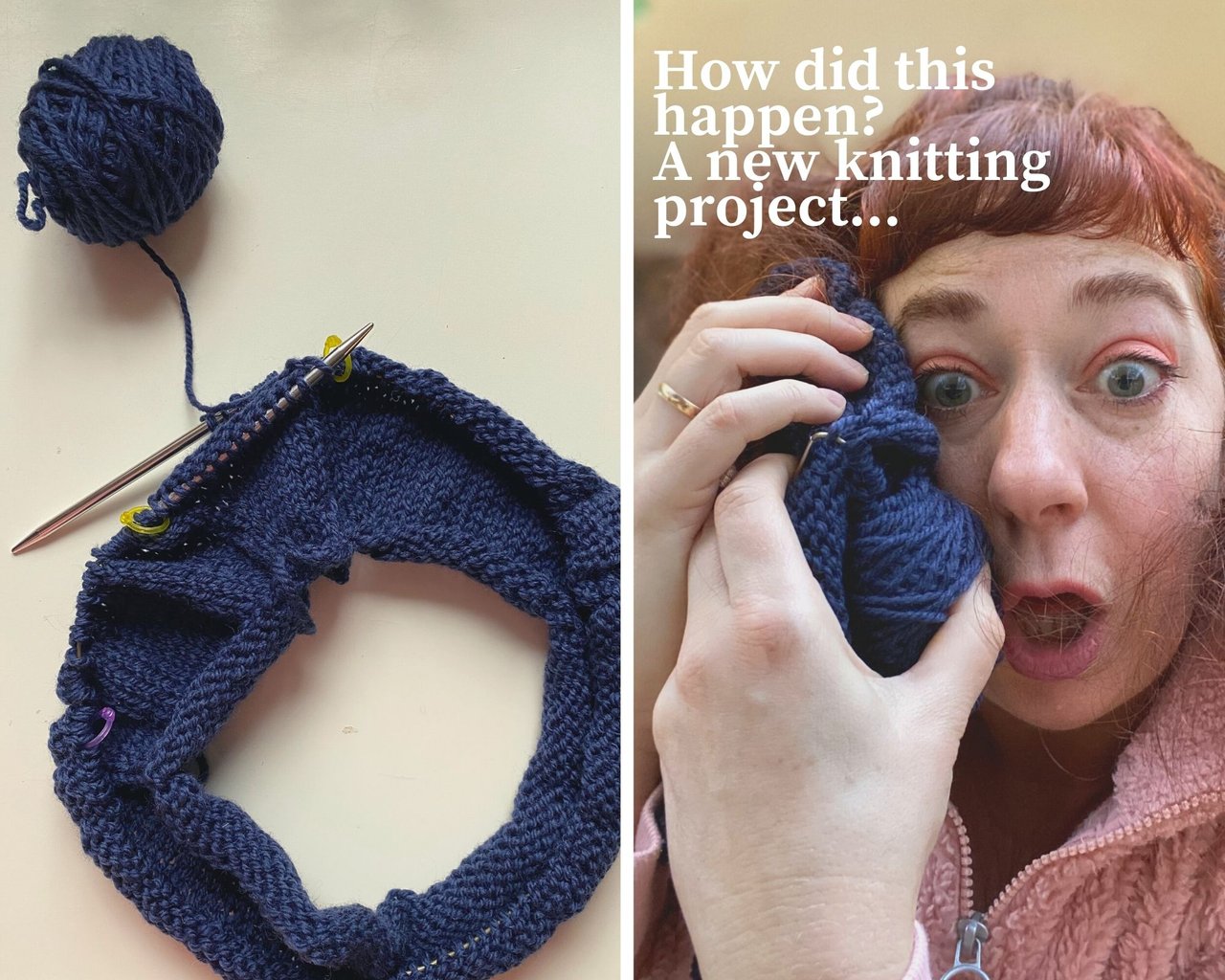 OHNOOOOOOO I hear you groan, and please believe me, I think the same. And the reasons why I started something new are not even interesting or exciting. It was more like a pile made of tiny wishes and ideas. You already know it's cold where I live, but that's not all, it's also dark. At roughly 16:00 o'clock the light goes away, if it ever was there (because of the grey and misty sky). And outside is not a picturesque landscape of snowy trees but the ugly cityscape full of cold wet streets with stinky cars. This led to me going out less. Our evening walk became a rare occasion and after sitting or standing still for painting the whole day I am mostly frozen through at the early evening. My answer to this is to bundle up for short time at my huge heater before doing housework and … yes and… knit.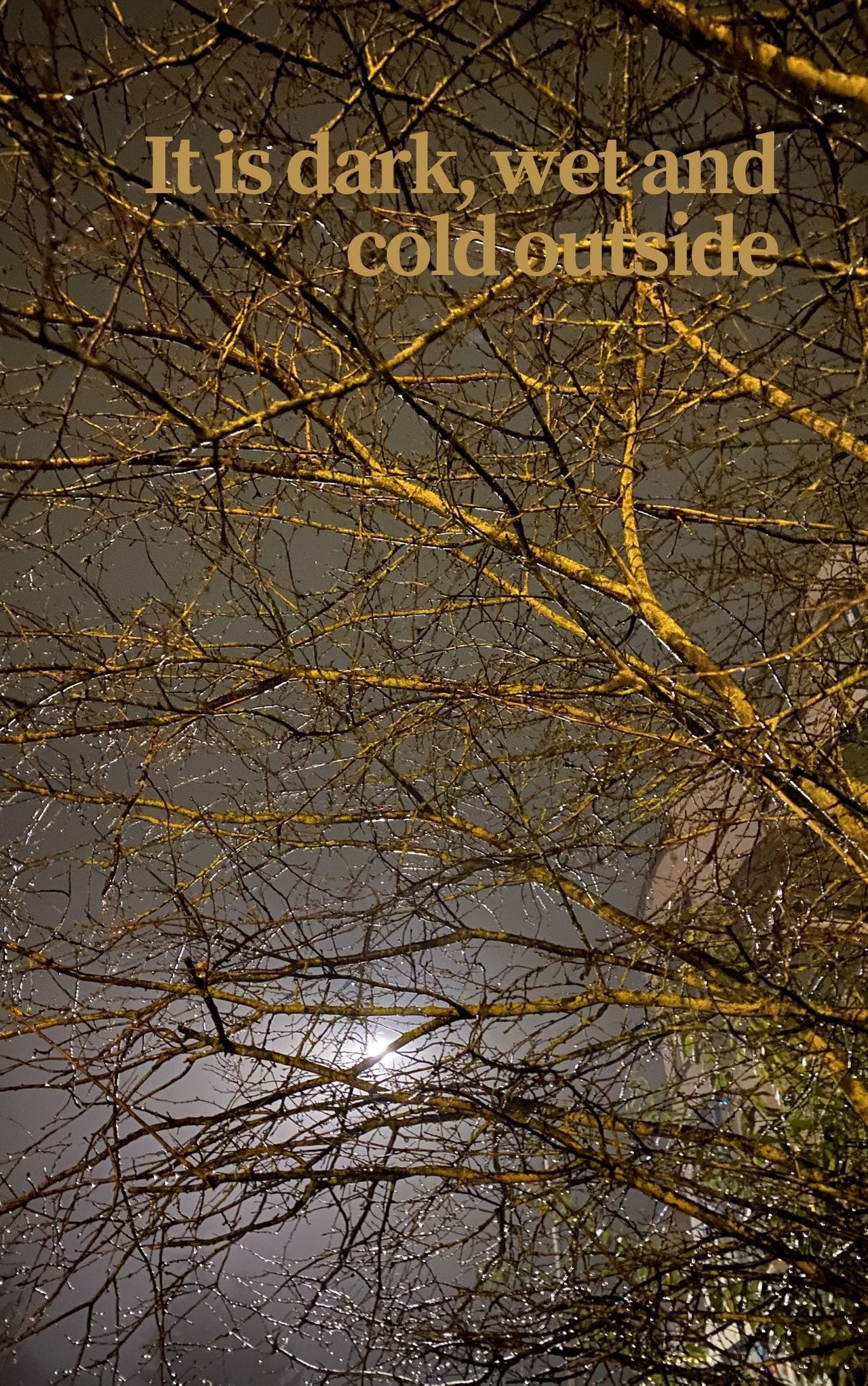 Normally I would grab a project and knit a bit, but my actual projects are all in a stage where I cannot simply knit but must think and plan or even worse sew. Nothing of the latter is relaxing and can be done for a short amount of time (so my reasoning, I am absolutely aware, that I am constructing excuses). I even sewed together the back of my huge knitted jacket, but honestly, not relaxing. After days of misery in absence of an easy knitting project, sitting with empty hands at the heater, evening after evening, I finally decided to give in and cast on a new cardigan.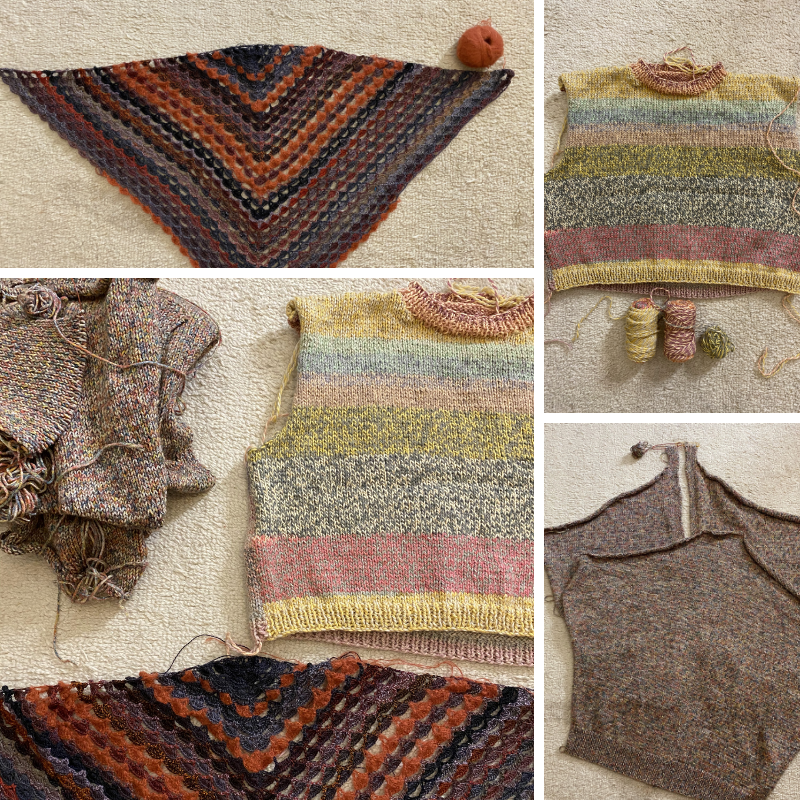 And here it is my little blue sin 😀 I decided on a top-down raglan cardigan which is in my eyes the easiest way to make a knitted or crocheted sweater; near to no sewing and I can try it on while knitting it. I found this lovely cardigan with a huge shawl collar on Ravelry and I will try to improvise something similar only with thicker yarn. The blue yarn I use was in my stash for longer as it is repurposed from an old crochet jacket, I once made but never wore.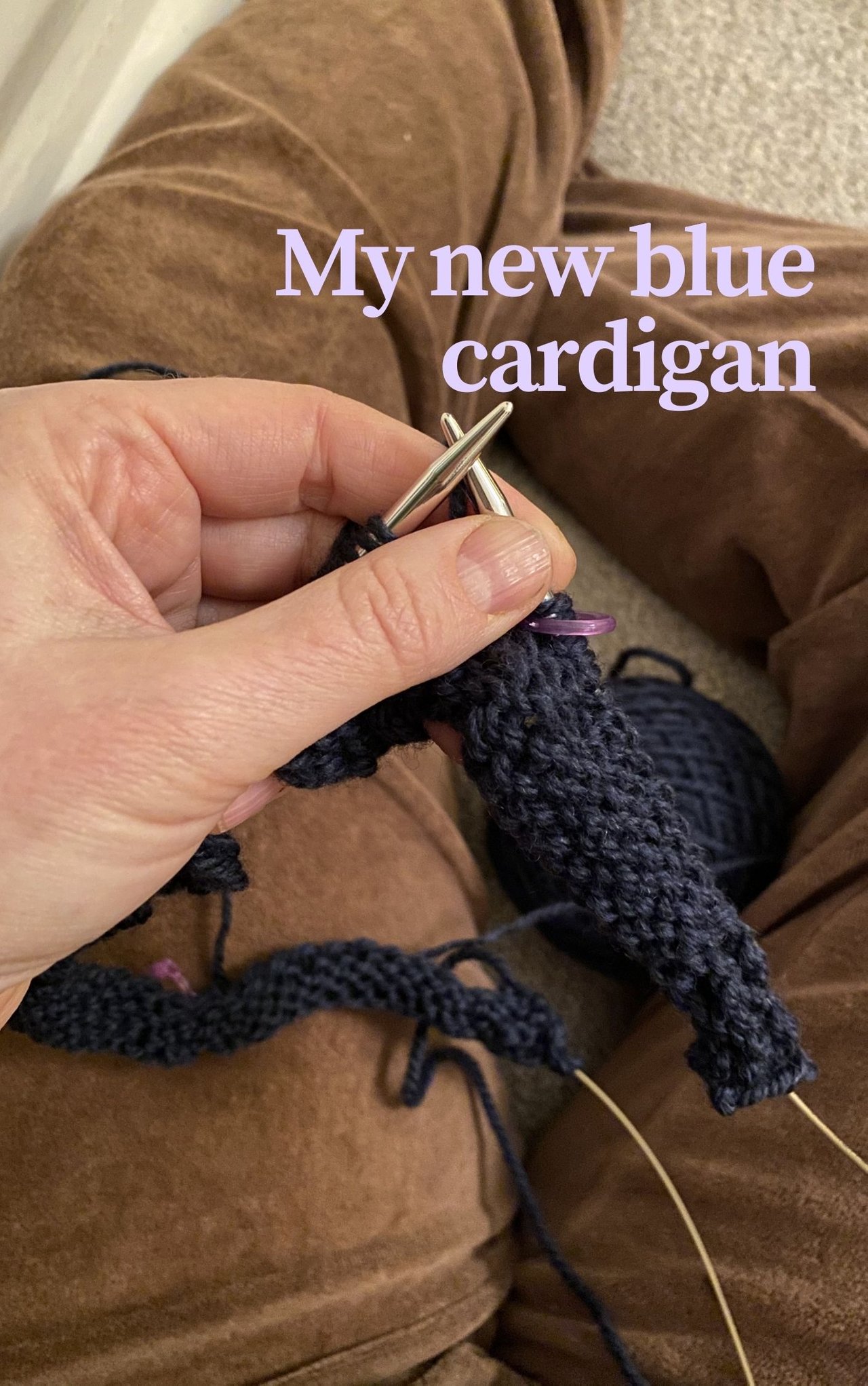 So, my Monday post, many words, little knitting and a lot of excuses, for starting another project.
Thank you @crosheille for iniciating and @muscara and @marblely for hosting the #needleworkmonday. If you want to see more beautiful projects with yarn, fabric and most of all needles, follow @needleworkmonday on hive blog. Or even better grab your needles and keyboard and join the #needleworkmonday community. You can read more comments on this post on my hive blog.