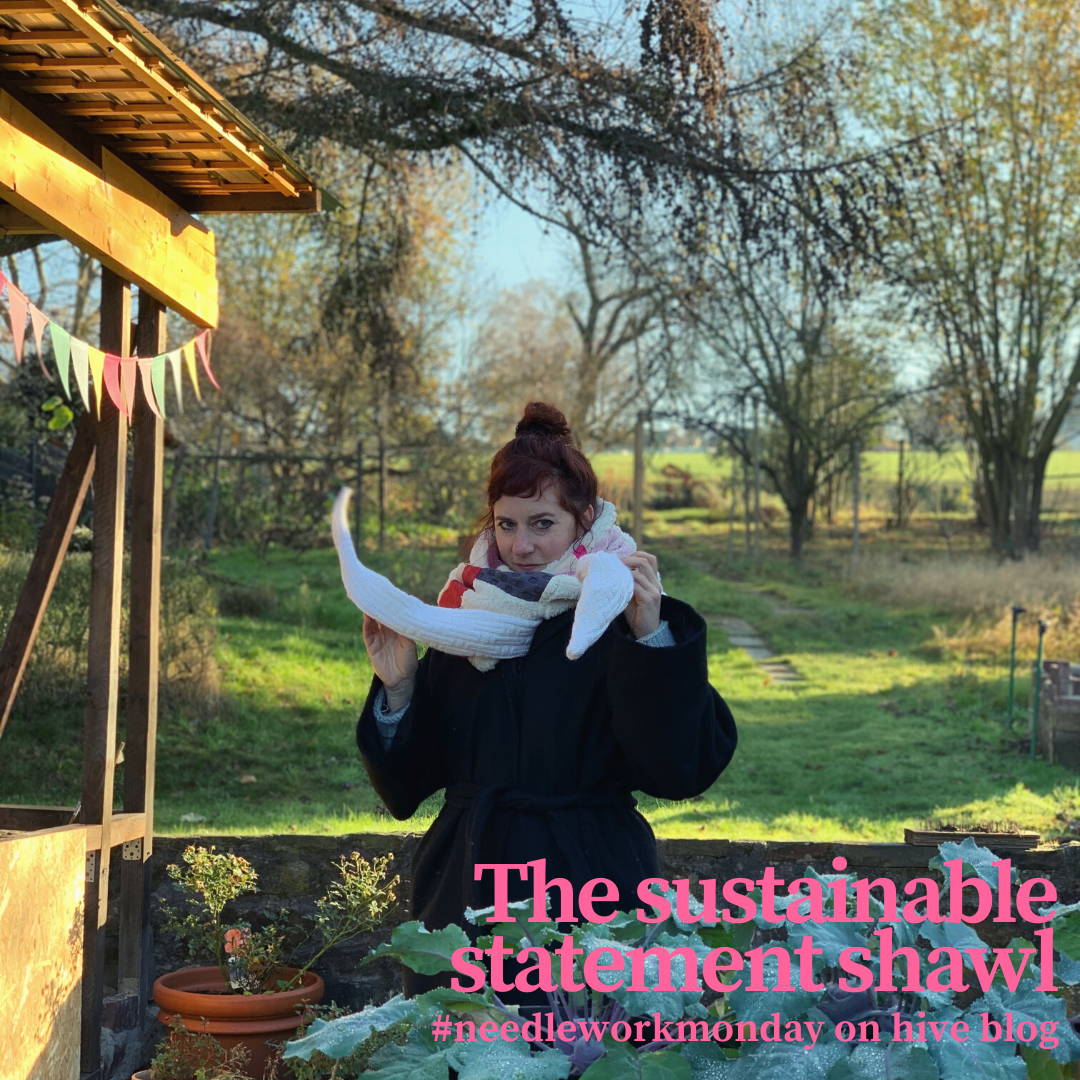 Finally, Winter is coming (you may notice I haven't re-watched Game of thrones for a long time, or I would not rejoice over signs of winter). Outside the air smells of burned wood and coldness, the roofs are white and frozen over and the grass is crisp and hard because every single drop of dew is frozen.
Finally… I have a good reason to make another shawl. Last week I presented you my brown crochet shawl, which I made for a brown coat, which I now do not wear, because it is too cold. Oh my, what a chain of causation. With ice and snow, blizzards and dark nights looming over my head, there were only two feasible solutions: making a new coat or making another shawl.
The shawl it is. And it is the first one I neither knitted nor crocheted, no I sewed it.
I follow some sustainable fashion brands on instagram and last week I stumbled over the photo of a ginormous fluffy shawl made from scraps and old sweaters. It was in different shades of white, beige and pink and I needed it immediately. So, I hopped into my fabric den (aka the sleeping room) and excavated several scraps of pink and red jersey and a bit of fluffy fabric my husband had used for toy making. But I must confess I also bought a bit of fabric, as these scraps were not enough for the vastness of the shawl I envisioned.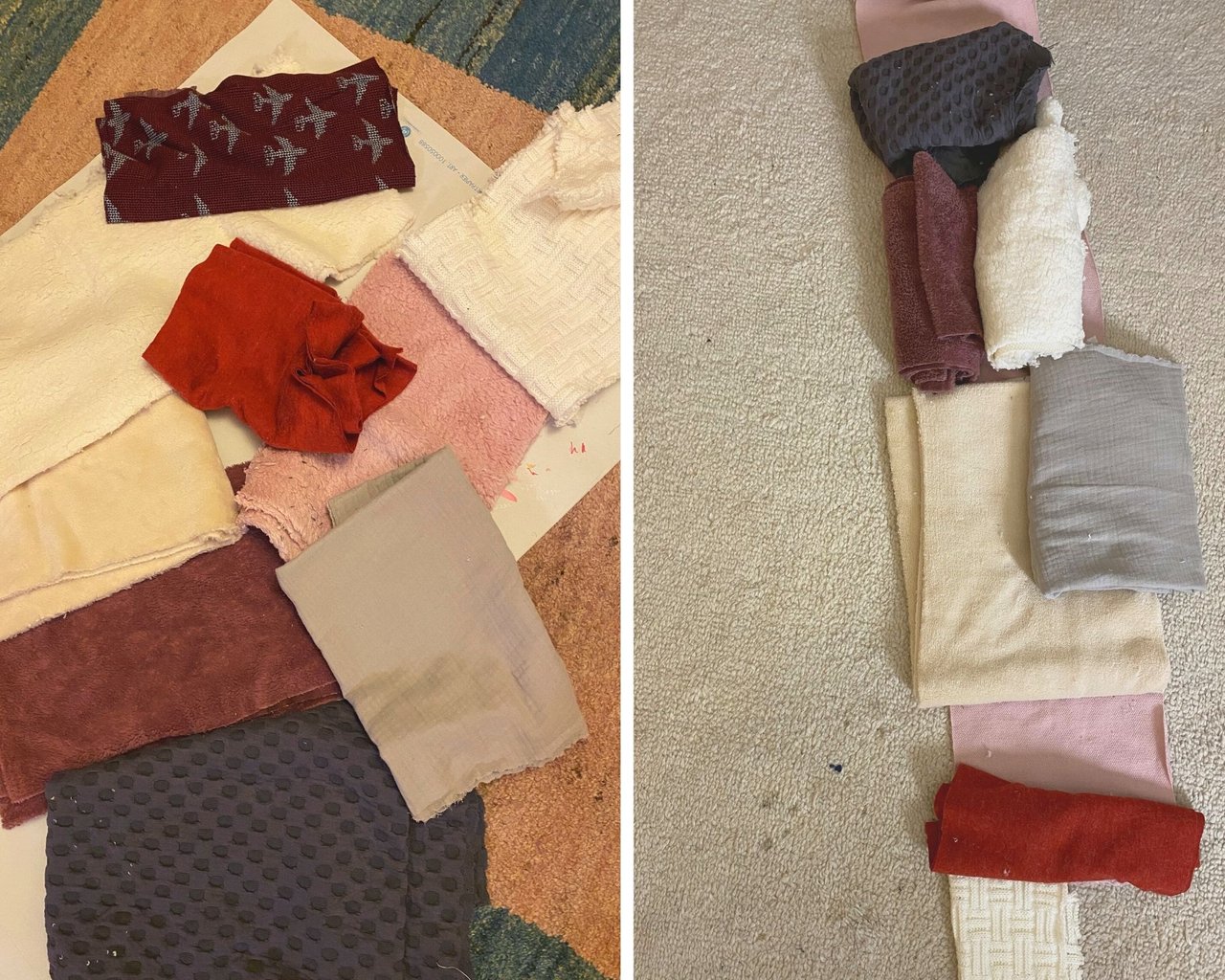 Back home (sorry it was late, therefor the badly illuminated photos) I immediately arranged the fabrics and got to work. I imagined a more colourful and variegated front and a calmer backside made from only two different fabrics and all pulled together by knitted white end pieces. My first act, because I have no serger, was to secure the knitted fabric with an overlock stitch, so that it would not unravel during my designing process.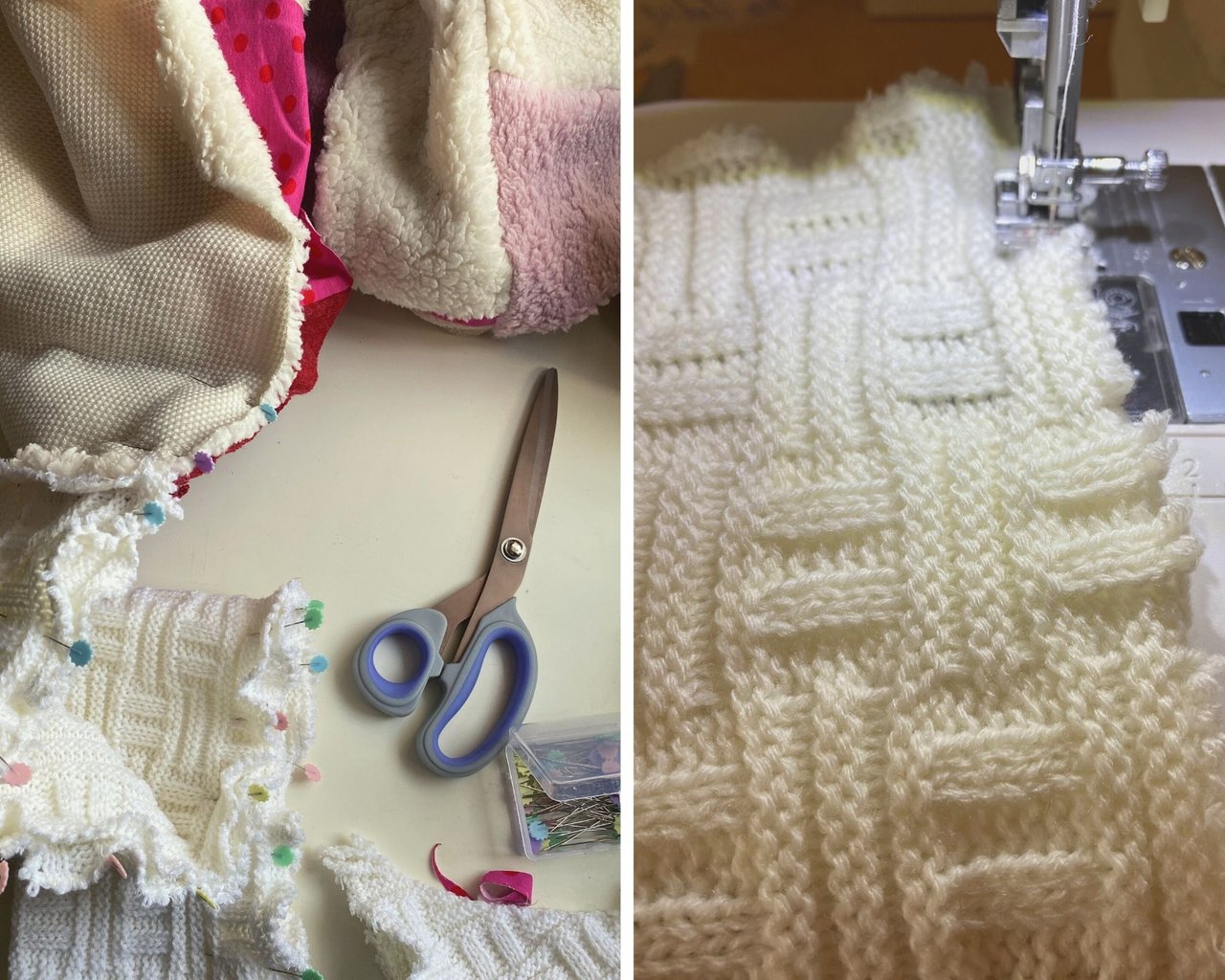 After this step I cut the different scraps and sewed them together, so that I got a 20-wide rectangle. I have no experience in quilting and so I only dared to cut straight lines (although I really wanted to sew a circle) … ok, I tried myself on one curved line, but that's it. The rest of the scrap fabrics I formed into triangles and mostly rectangles. The more difficult forms are a future project.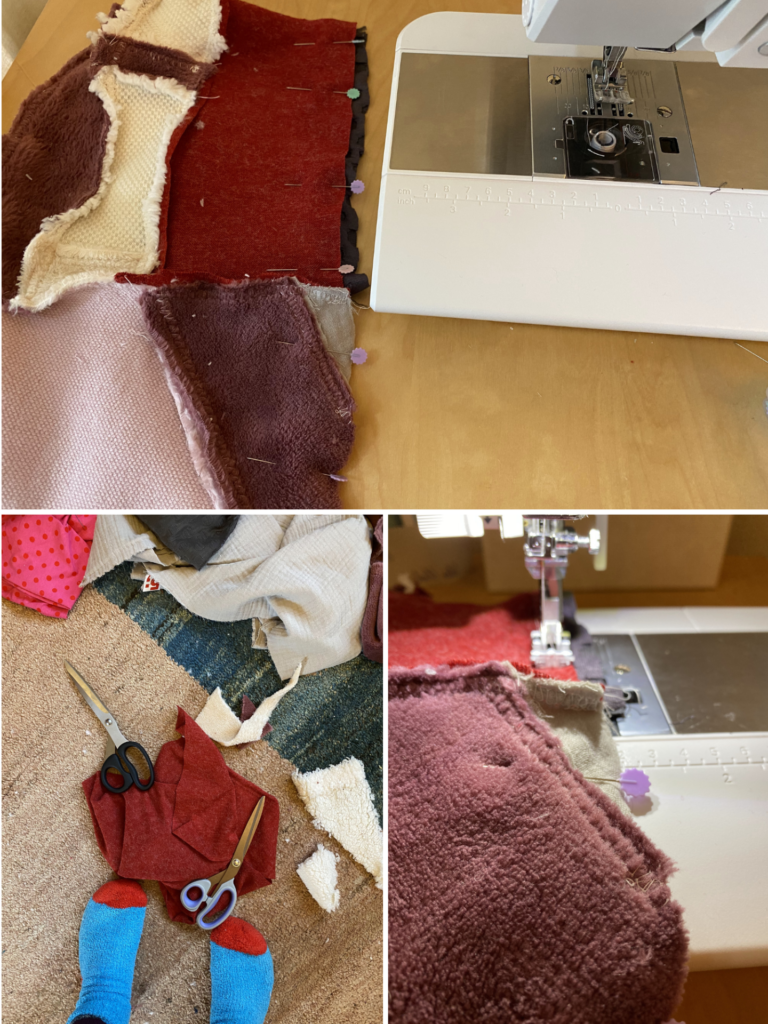 The last step was to turn the shawl inside out which was easier than thought because of the stretchiness of the fabric. But it looks kind of funny… as if I turned a poor snake inside out.

Playing with the different colours and structures of the fabric was a lot of fun, so much fun, that I initially made the shawl too big (actually the shawl is still too big, but I tell myself its fashion forward).

I cut out a whole section which I later formed into a kind of cowl.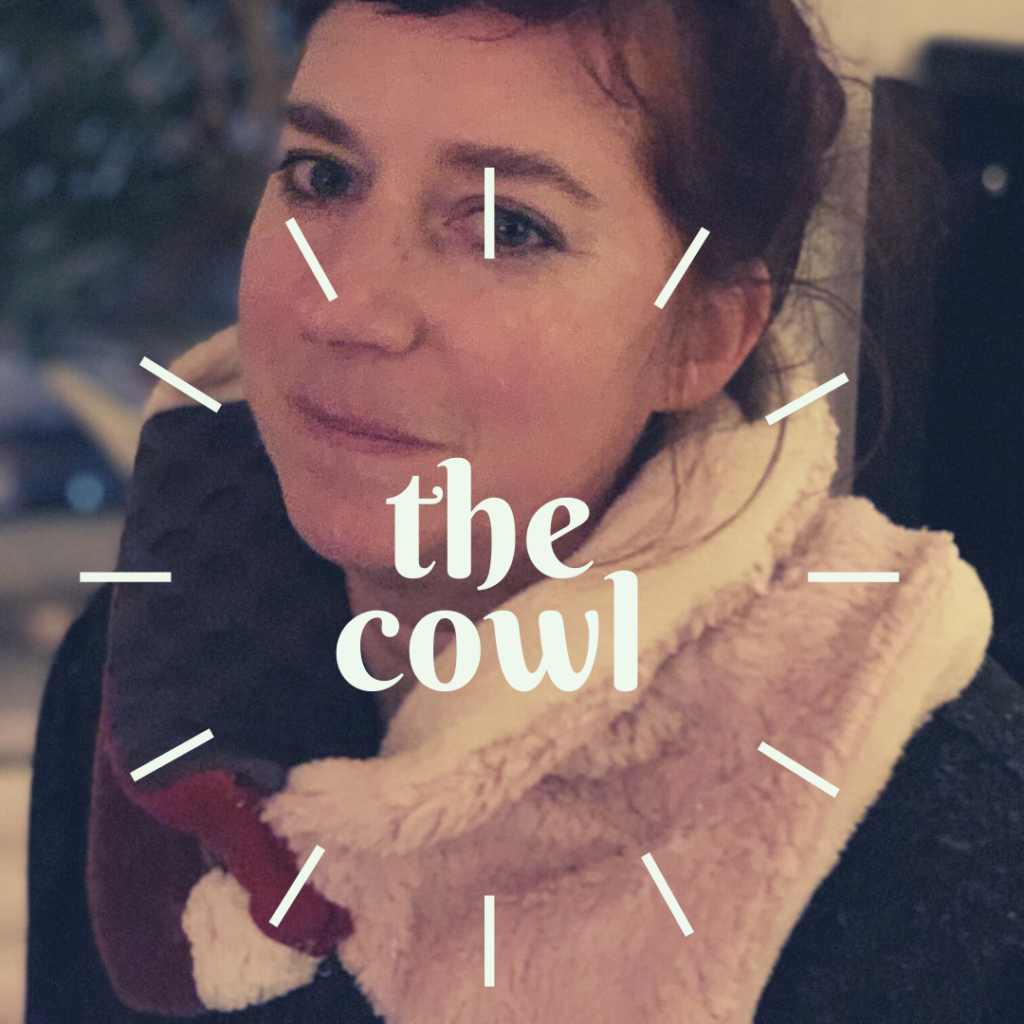 I love this shawl so much, that I went hunting for discarded knitted sweaters which nobody wants to wear anymore and I will make more ginormous sewn shawls in different color combinations (I cannot speak more clearly about this… you know Christmas…. loved people might read my blog).

Thank you @crosheille for iniciating and @muscara and @marblely for hosting the #needleworkmonday. If you want to see more beautiful projects with yarn, fabric and most of all needles, follow @needleworkmonday on hive blog. Or even better grab your needles and keyboard and join the #needleworkmonday community. You can read more comments on this post on my hive blog.