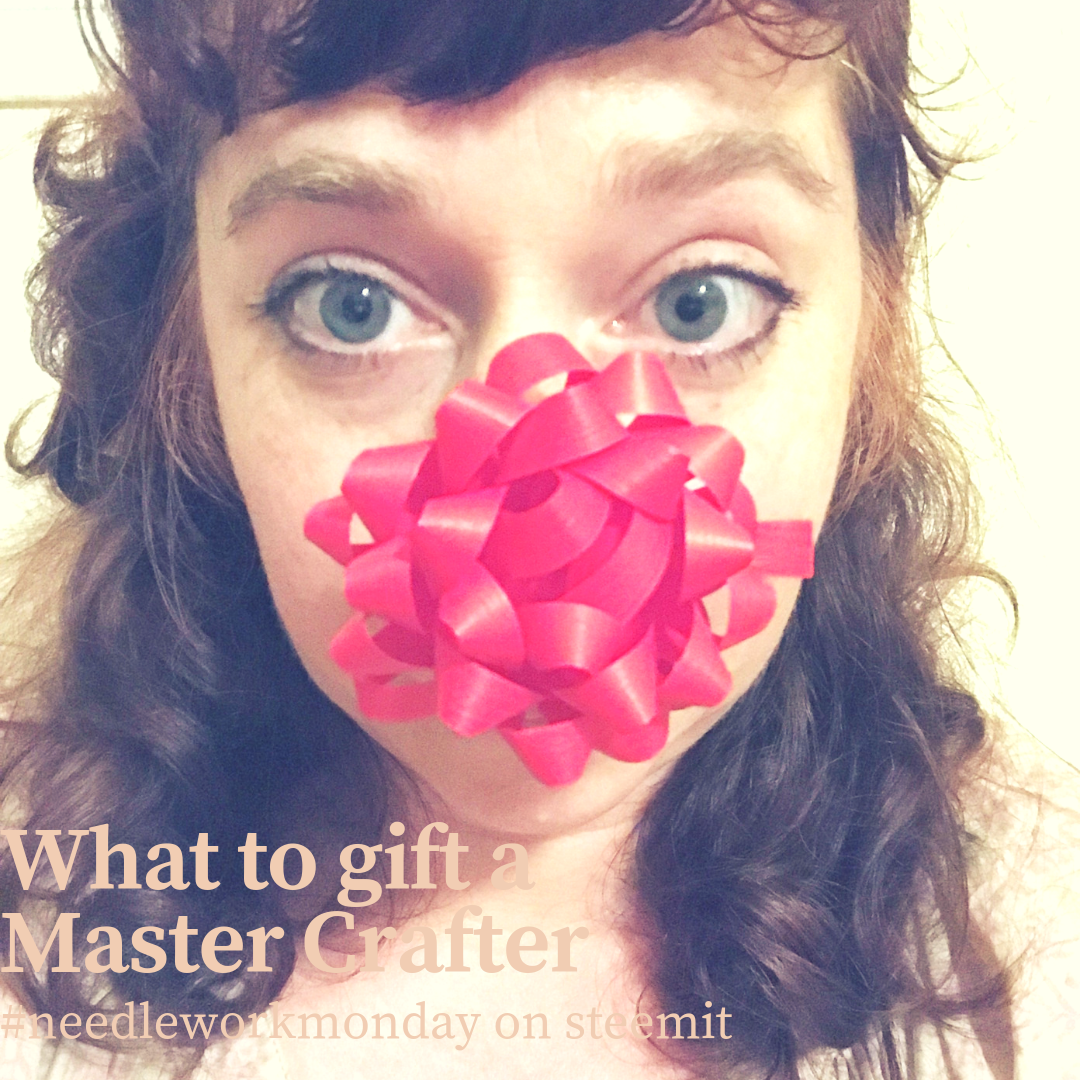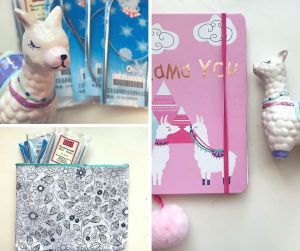 Do you like to buy or make birthday presents? I love this… If the job of a 'present-buyer' would exist, it should be mine (if you also want it, no problem, I would share :-D) Naturally there are some basic parameters which should be fulfilled, like me not being broke and having a bit of spare time.
With this introduction you may wonder: where are the needles, where the yarn, why is she mumbling something about buying presents on #needleworkmonday? Because it was my friend Silvia's  birthday and as you all know by now, she is not only an amazing painter, she also loves to knit and crochet.
So, in this post I will open my mind about how I plan a birthday present which hopefully will be enjoyed, and which is not too expensive. And the best of all, I can lie outrageous about my gifting success and you will never know *muahahahaha* (if you did not recognize it, this was my evil laugh)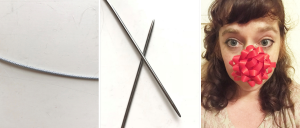 As I know from long and delighting knitting talks, Silvia knits western continental style and is a very tight (and freakingly neat) knitter. But although she knits so tight, she only has small needles in her crafting tool box, the biggest being 3,75 mm. So, the main present was set very fast: bigger needles. But as I above talked about the money involved… I have not the funds to buy one of these beautiful cases of interchangeable knitting needles from Addi, Hiya Hiya or Chiaogoo. Nevertheless, I wanted solid metal needles with a cable which does not get tangled up. After some research I found a set of bigger knitting needles from a Chinese brand which have wire cables which are coated by a soft plastic. I also found reviews which told, that these needles are very similar to the much more expensive Chiaogoo needles. The main difference is that the needles have Chinese sizes which differ from metric/US/UK sizes. In my view – no problem at all.

Sadly, they do not go up too high in the sizes (roughly between 4 mm up to 6 mm) therefore I bought one big needle in 10 mm from a German brand (Wolle Rödel) which is the nearest shop for me.
As this was done, I bought a sturdy bag for these needles would be nice and I found one which I liked very much. This bag is washable and has these black and white zentangel-like patterns which you could colour and as Silvia is an artist I found this a good match 😀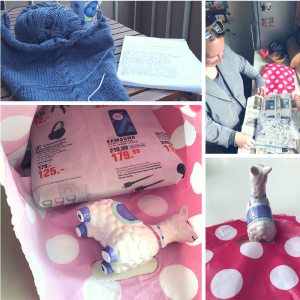 Silvia seldom never knits something after a pattern. All her garments are self-constructed. But she often does not write down everything (sadly, because so nobody could rework the pattern). Or she writes her notes on loose slips of paper which not always stay where they are supposed to stay (aka they get lost). So, I bought this super cute pink Llama notebook with a pink pompom bookmark and hopefully now she will write down everything. She just made a blue cabled cardigan which is super amazing, and the pattern is so worth to be written down.
Now the little add ons: I just mentioned her blue cardigan. She was searching for some fitting buttons, which I found in my button stash. And to pull it all together I bought a little Llama statue to keep her company while knitting.

Oh and if you are wondering: I always reuse newspaper to wrap presents, because the paper you could buy here is coated with a kind of plastic so it is not very ecological. I started this as a child and now I am so used to it, that I sometimes forget to explain my newspaper presents :-DDD
Do you have crafty friends? And what are you gifting them? I would love to hear of your experiences <3
If you want to see more beautiful projects with yarn, fabric and most of all needles, follow needleworkmonday. Or even better grab your needles and pen keyboard and join the #needleworkmonday community at steemit. If you want to read all the comments visit my steemit blog.