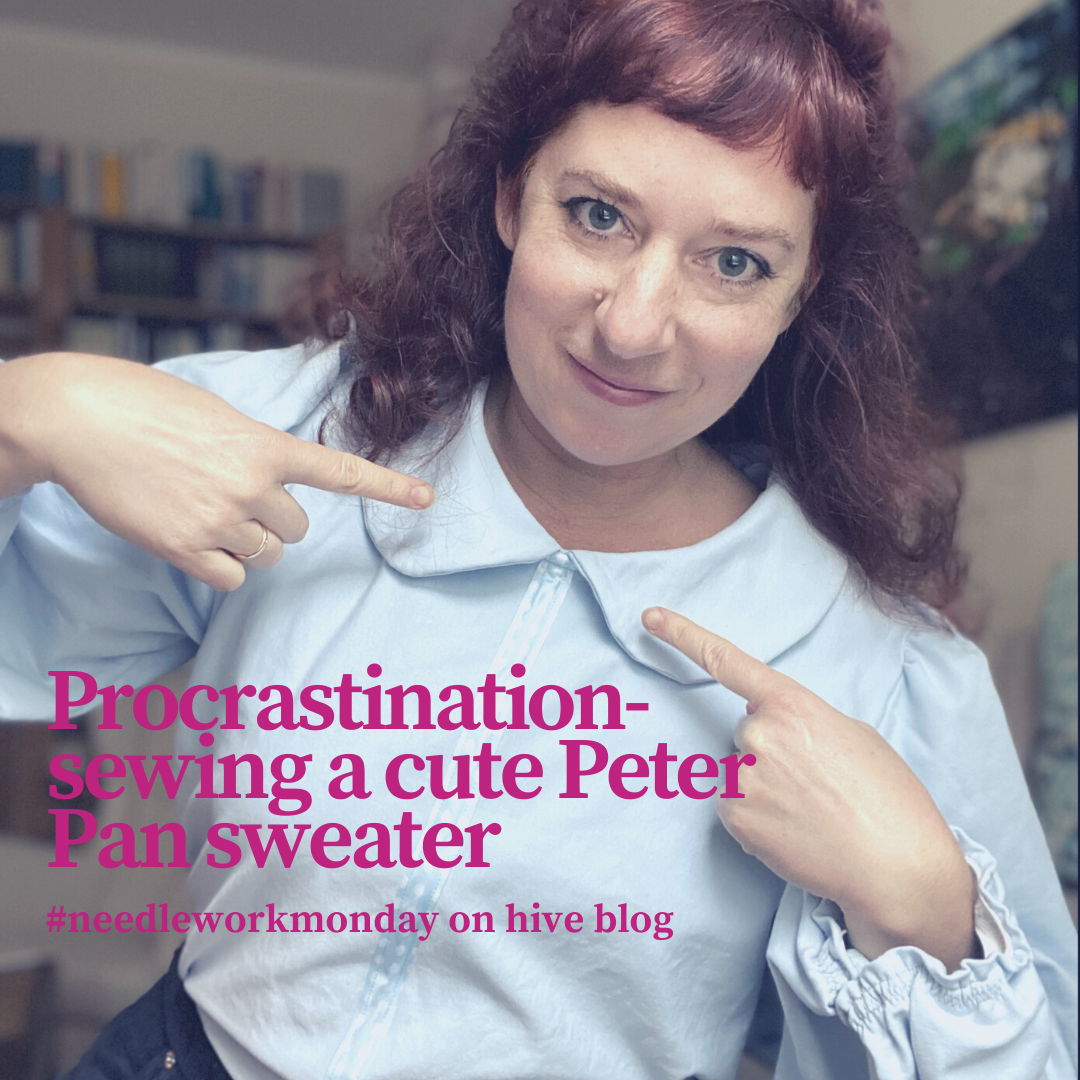 After last weeks total miss because of migraines, I woke up this weekend with sweat on my face fearing I will not be in time with my art project (I know, me worrying about something is not new to you, dear needleworkers).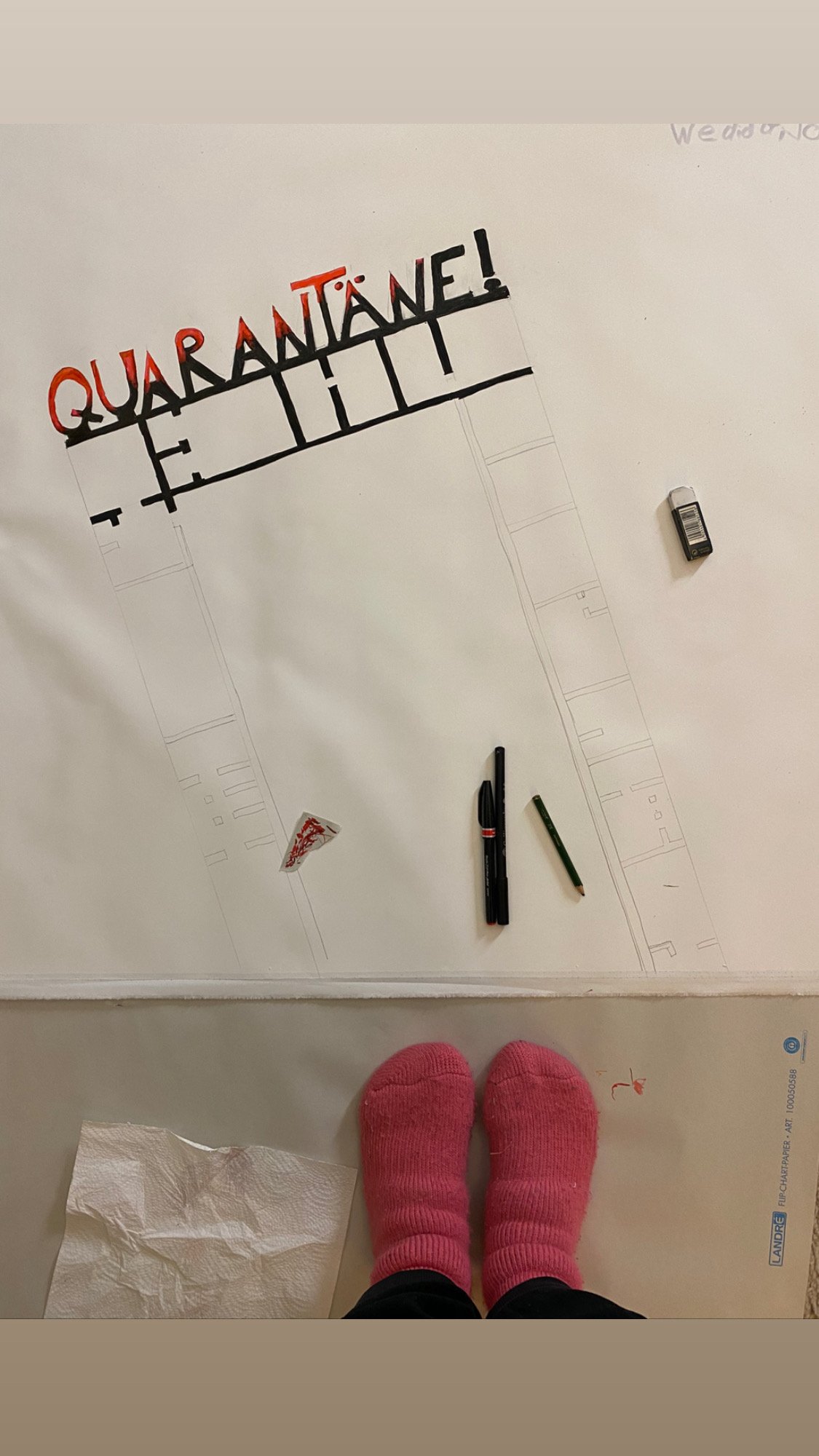 I rolled out the huge canvas I bought and started to work… for several minutes, only to get unnerved by my unfinished sewing projects which were draped nicely in a cupboard and watched me with big eyes. Yes, you heard right, my unfinished projects observed me reproachfully. As I am a lovingly person who cannot endure the suffering of beings (and objects) I was obliged to take them out and finish them. The sweater with the loudest voice (yes, in this story my unfinished sewing projects not only have eyes, no they also can speak, don't ask) was a light blue one with a huge Peter Pan collar. I already told you of this project and my mishap with it: I made a mistake while cutting the fabric and accidentally placed the fold of the fabric not in the middle of the front pattern but at the side, under the armhole.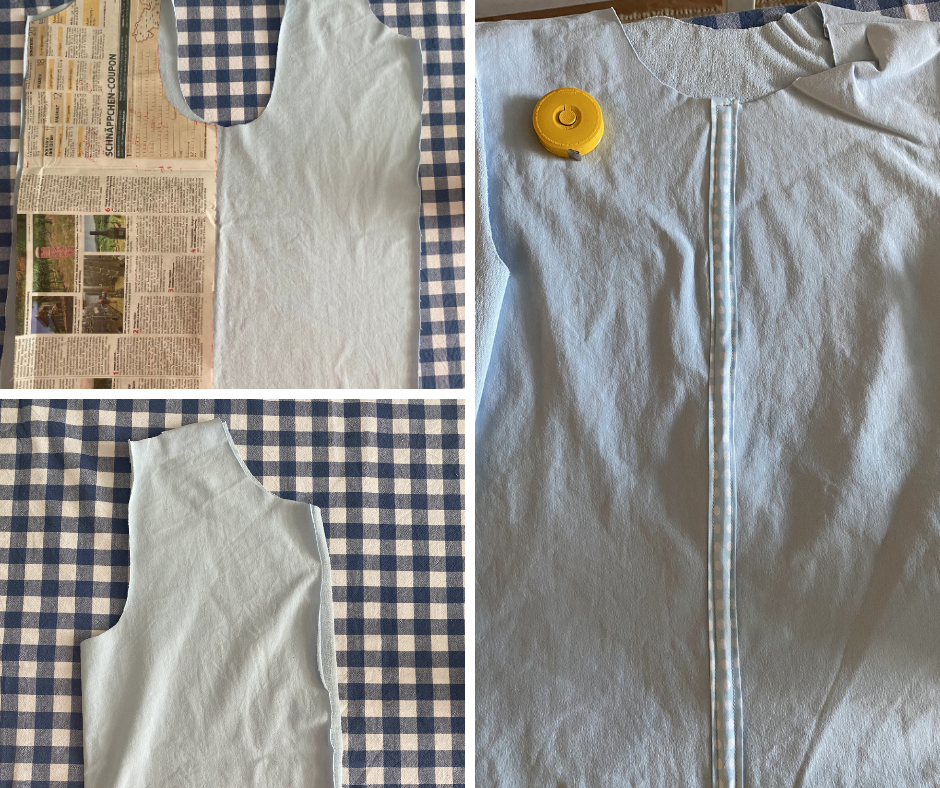 This mistake and its fixing already lay in the past, but the sweater was still unfinished and crying for help. As always there are reasons: I no longer liked the front with the for me visible repair – I hid the front seam with a bias band – and the huge Peter Pan collar looked strange on me, although I think these huge collars are in style right now. The poor sweater was fallen out of favour and forgotten, hem and sleeve cuffs still raw.

But nothing works better to get my household clean and my unloved sewing projects finished than a huge workload I want to avoid (my drawing). So, I had pity on the sweater. First thing was the hem, easy peasy… I folded it two times and sewed it on.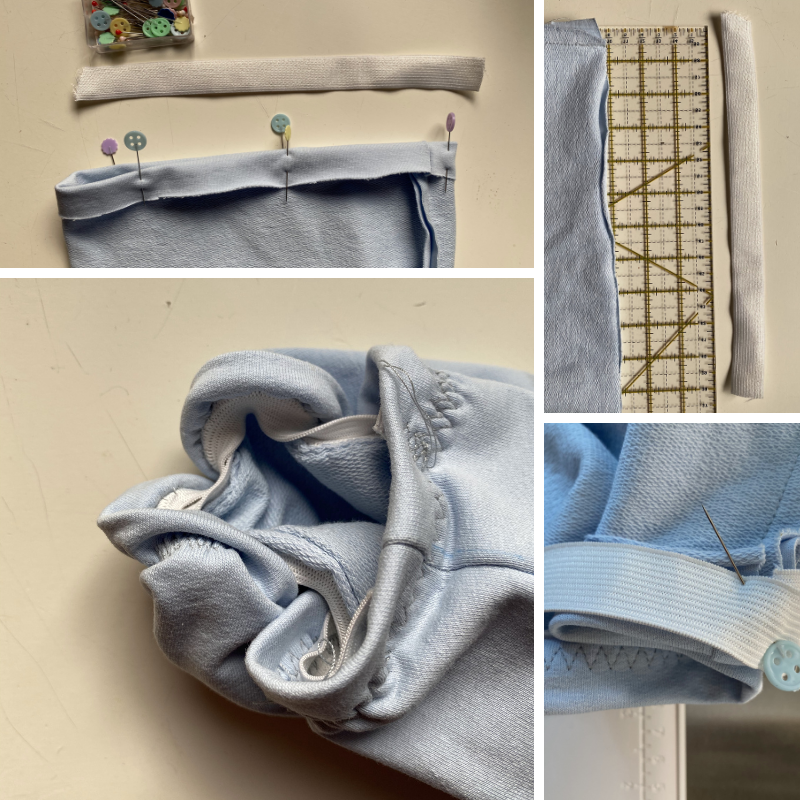 Next were the sleeve cuffs and here I wanted to try something new. I wanted to gather the sleeves with an elastic. Sounds simple but was new for me. So far, I had made all my sweater with sleeve cuffs and not an elastic. I asked the Trash-heap-who-knows-all-and-sees-all (Fraggles anybody?) and went to work. First, I folded the sleeves one time and sewed the fold on with a zig-zag stitch.
Next was searching for the stretchiest elastic band I could find in my stash. I measured the widest part of my hand ( and then cut the elastic to the desired length, which is not a good idea, because I should have measure at first how far I could stretch this band and if I could get it as wide as the actual sleeve. It was too short….
Second try was better. I pinned the elastic only at the beginning and the end of the sleeve and then sewed it on while constantly stretching the band. This was horrific. Nowhere near the easy sewing which was shown on the internet. I had to pull and pull and all crumbled and folded, it was a fight and exactly like this is the outcome: The cuff turns in itself, and the elastic is visible.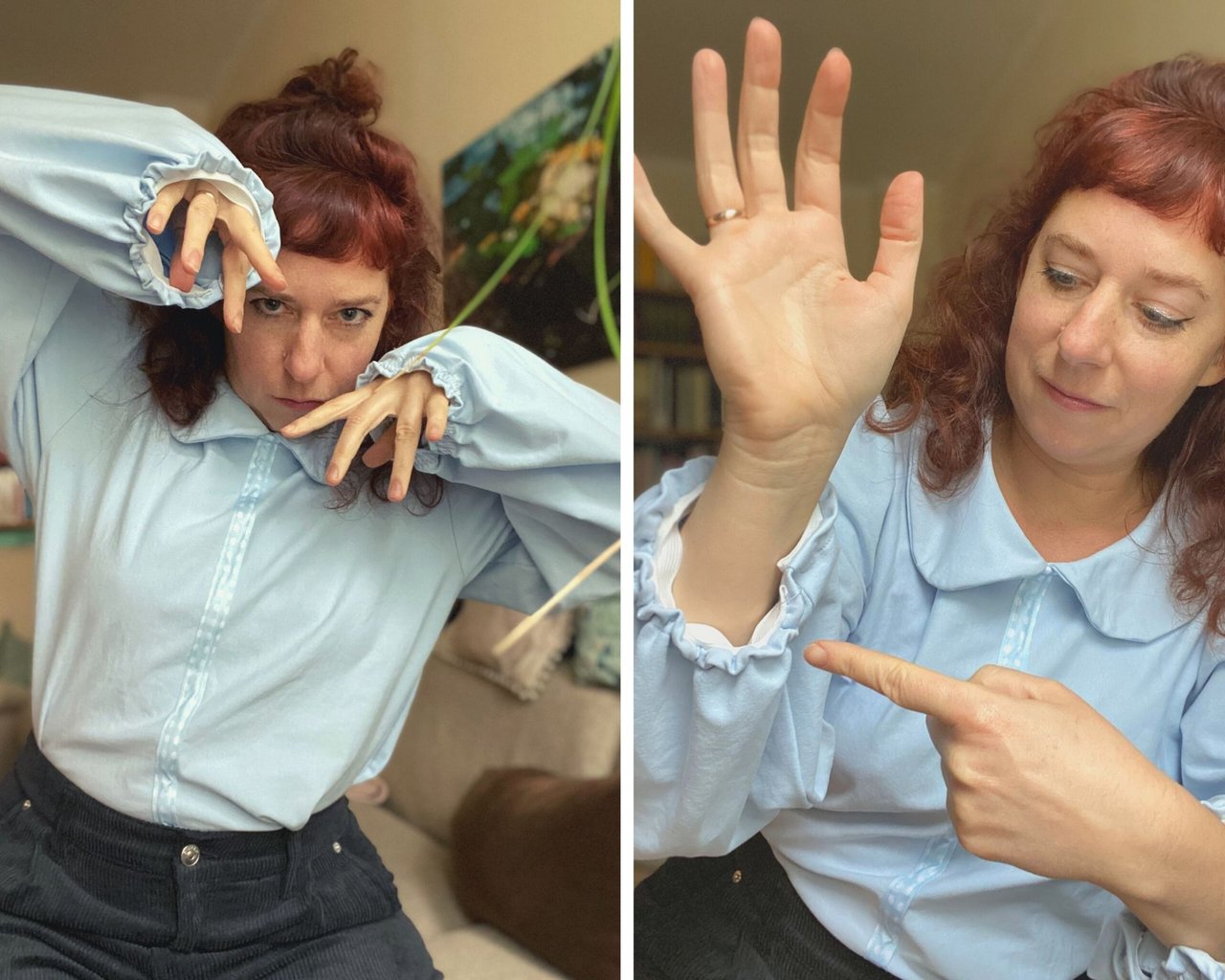 Not the style I had envisioned. If I ever do this again, I need an even stretchier elastic band, also a slimmer one and perhaps this technique works better on thinner fabrics. Not sure if the sleeves are wearable with this strange gathering, but while taking the photos I fell in love with the big collar… so the project was not a complete fail.
(Only to clarify this whole sewing episode for you: I could not concentrate on work and heavily procrastinated. I did not see crying sewing projects or hear them talk… mostly :-DDD)
Thank you @crosheille for iniciating and @muscara and @marblely for hosting the #needleworkmonday. If you want to see more beautiful projects with yarn, fabric and most of all needles, follow @needleworkmonday on hive blog. Or even better grab your needles and keyboard and join the #needleworkmonday community. You can read more comments on this post on my hive blog.