Since some weeks we are having weather which promises spring on one day and winter the next (its called April weather in Germany, and it seems nobody likes April… :-D).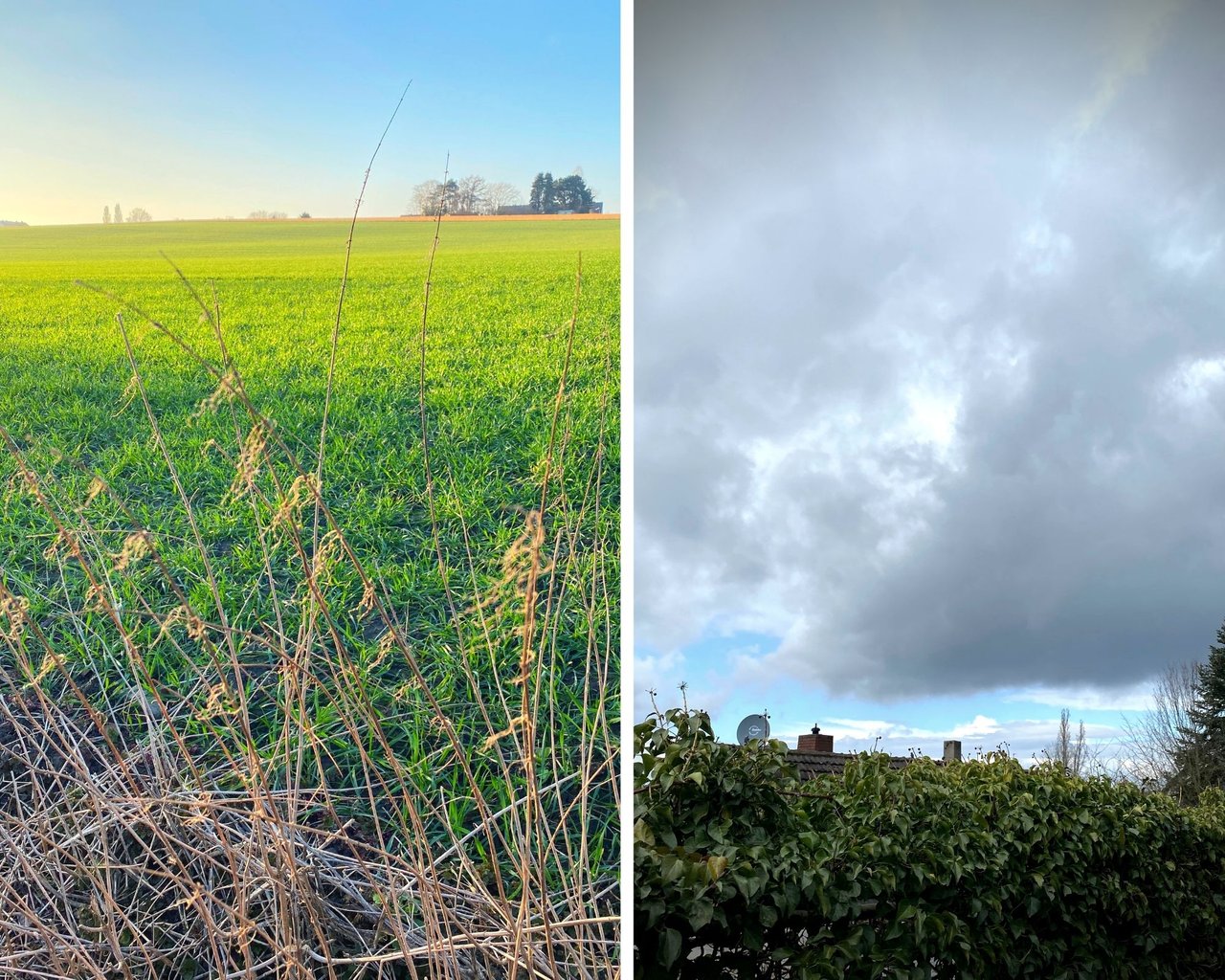 My fingers are itching to plant and enjoy the garden and I am more than happy to finally start wearing less thick clothes.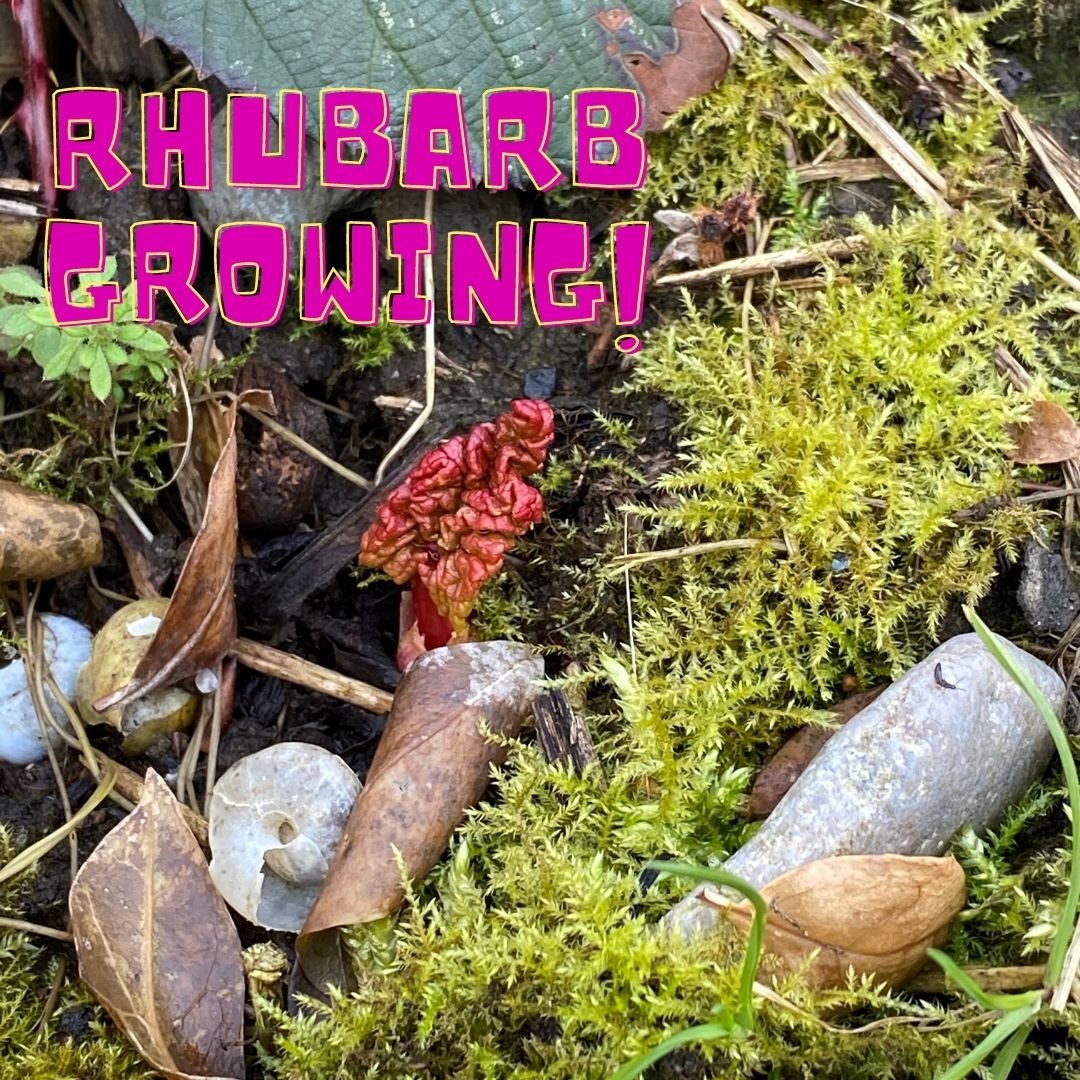 I hate how heavy the coats are on my shoulders and after a longer walk I always have a hurting neck and shoulders. I long for weather were a thin jacket or a knitted cardigan is sufficient to keep me warm.
So, this was the connecting passage so that I can write about my new knitted cardigan… did it work?
😁 😁 😁
For longer now I noticed that the super short ones and the very long ones of my knitted cardigans get the most wear. Perhaps this is because I often wear skirts and like to put a coat like cardigan on so that my legs are a bit warmer. Or the more interesting explanation could be that I like the drama, the extremes: the very short or super long. And to cater to this dramatic preference I last year planned to knit more coat like cardigans. And its not only the length I love, but also the width. I love huuuuuge cardigans. Remember this crochet cardigan?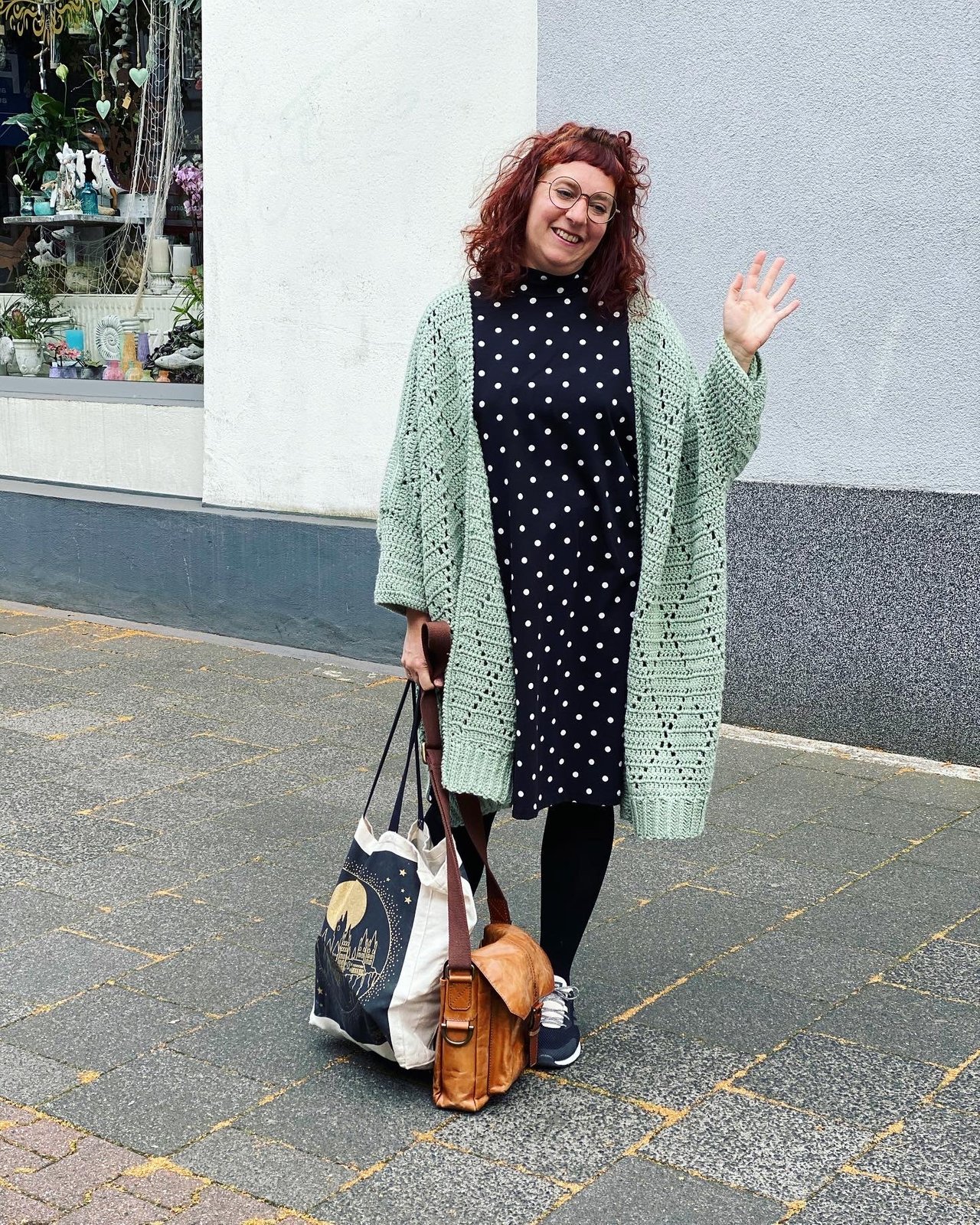 It is more a blanket or even a tent, but I love it. So, my next cardigan should also be this huge and at best have an egg-shaped fit. Soon (LIEEEEE… I reserched ravelry for days) I found a pattern from Lang Yarns and a lovely yarn in the -ahem- supermarket and started. Honestly the color of this yarn is amazing, from afar it looks like a dark beige but in reality it consist of a mass of multicoloured speckles on a white base, sadly it's completely acrylic, not nice for the environment, but ok for the budget. I knitted this for several month and gave you some updates on the progress.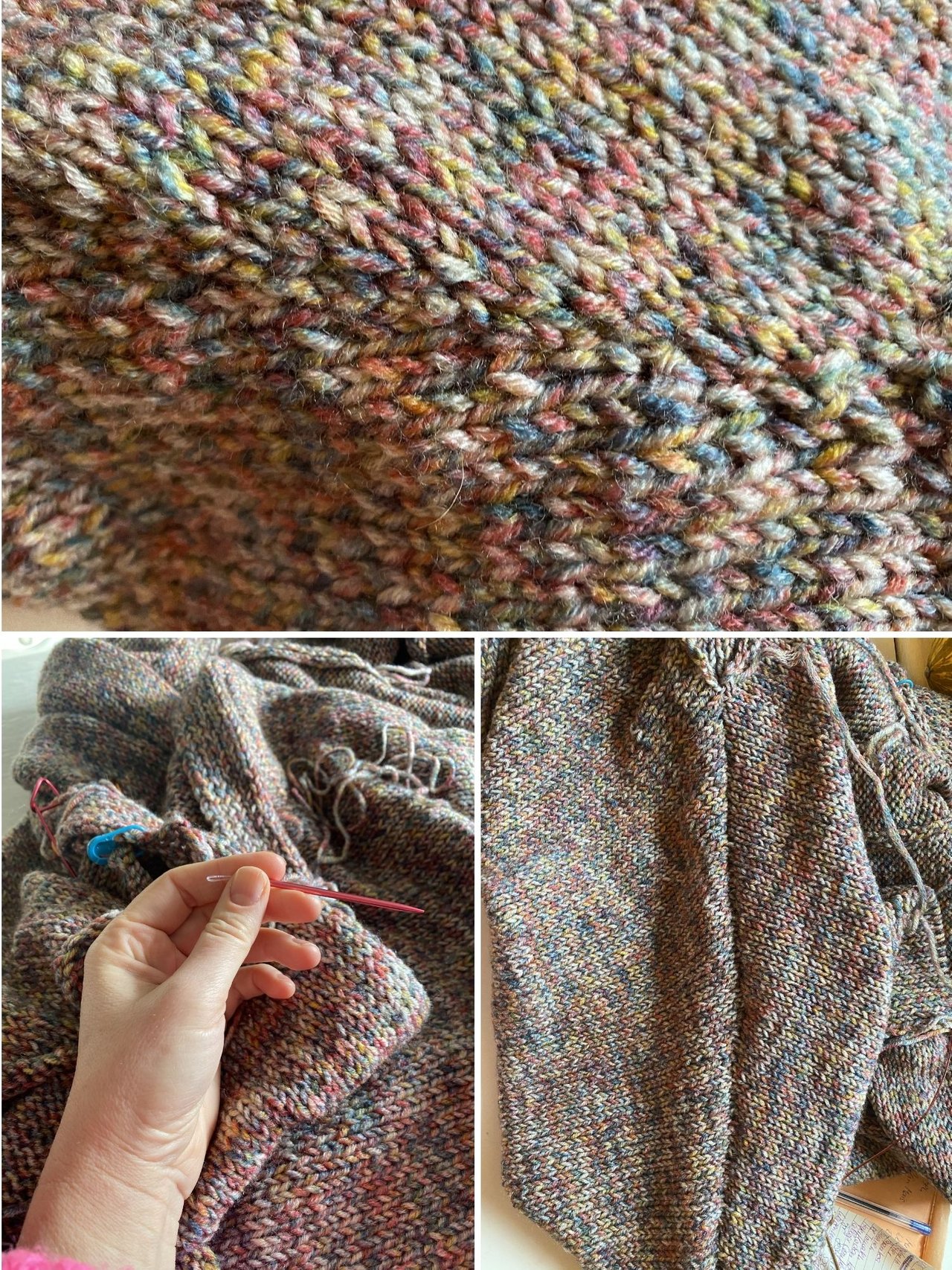 There was a lot of sewing (gag) involved
But I hid, that I am already finished with it. Tada!!! I really finished. But as always there is a "but". Remember my introduction with the weather? It is still too cold or wet to only wear a knitted cardigan without a coat. Should not be a problem you say, but my dear needleworkers, it is. The cardigan pattern I have chosen has exactly the features I love most: oversized, egg shaped and sleeves which are formed by the body of the sweater (kind of dolman like). And exactly this kind of cardigan does not fit beneath any of my coats, it is much too wide at the sleeves and under the arms. CRYYYYYYY! This is so annoying. I have finished something and cannot wear it. AHHHHHH.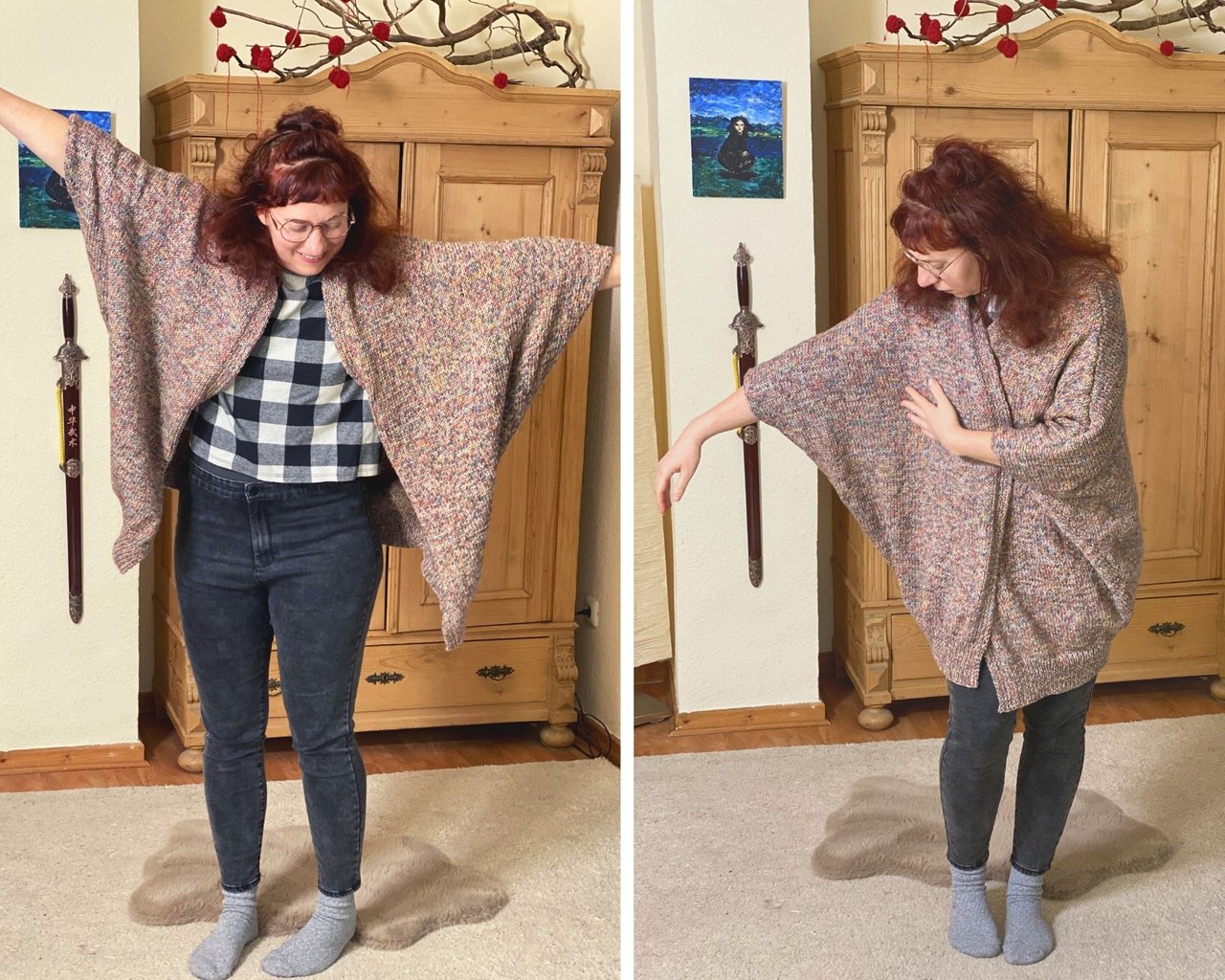 Also unsure if I should add cuffs…?
Now I am fearing this cute sweater is at a hole so impractical, that there is never the right weather to wear it: too thick and wooly if its warm enough to go out without a coat and too voluminous to wear it with a coat, if it's cold.

My answer to this dilemma: I started a new long cardigan, but this time with a smaller sleeve and less volume. I even have a left-over ball of the lovely variegated yarn left over…. Am I not extremely clever? (Please, don't tell me otherwise :-D)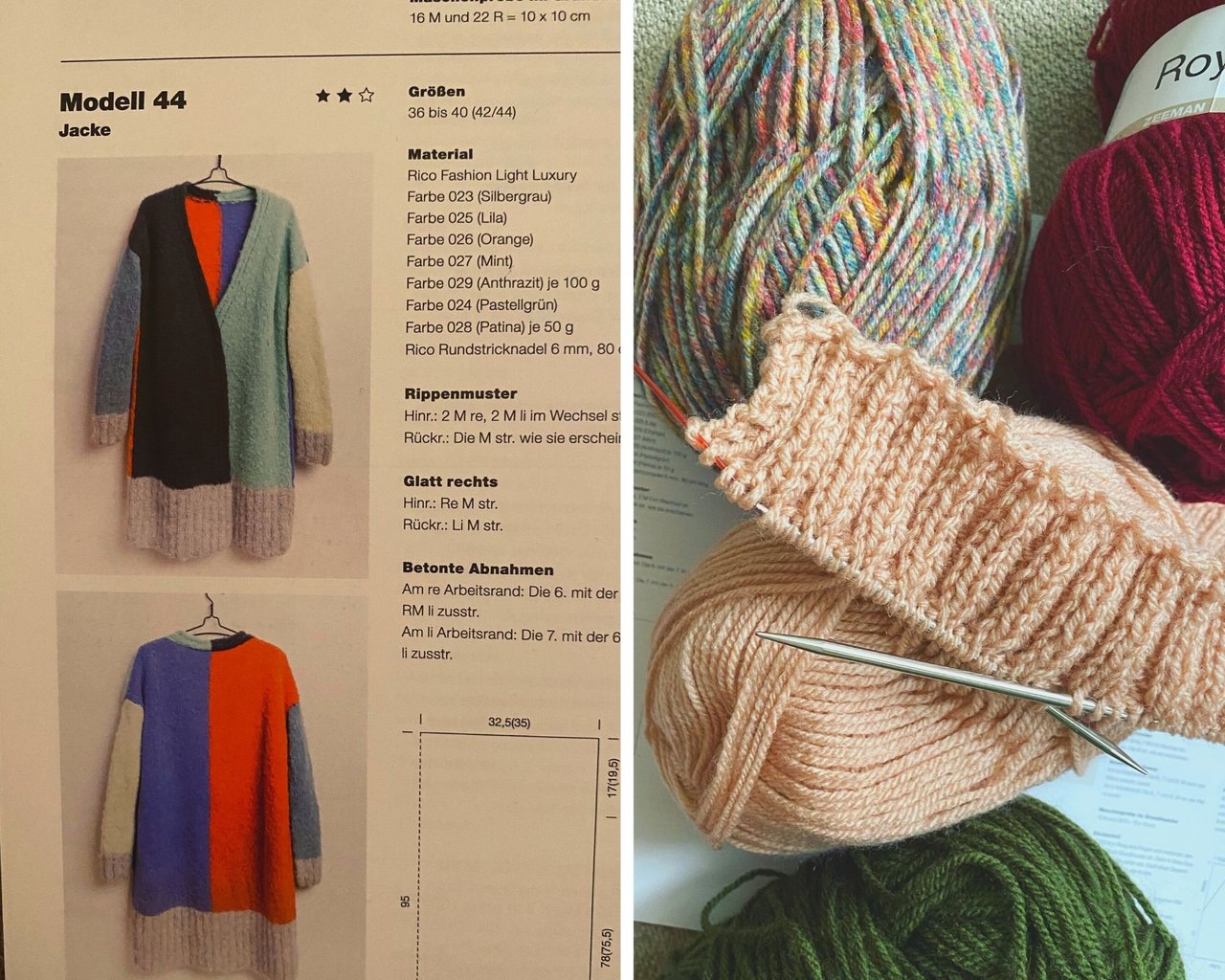 Thank you @crosheille for iniciating and @muscara and @marblely for hosting the #needleworkmonday. If you want to see more beautiful projects with yarn, fabric and most of all needles, follow @needleworkmonday on hive blog. Or even better grab your needles and keyboard and join the #needleworkmonday community. You can read more comments on this post on my hive blog. 
Read more about my art und upcoming exhibitions on neumannsalva.